---
Million Vet March
13 October 2013 | Self


Posted on 10/13/2013 1:11:48 PM PDT by ConorMacNessa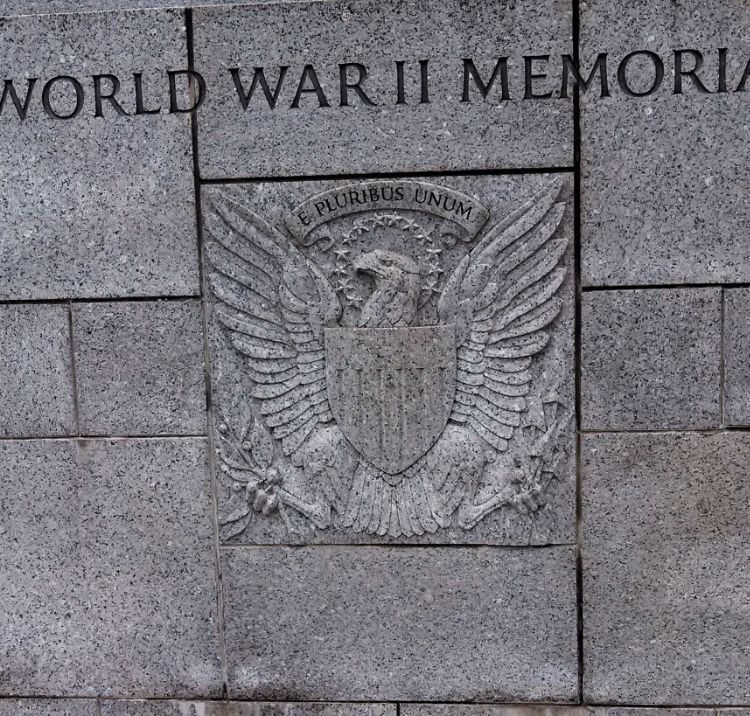 MILLION MAN MARCH
After Action Report
13 October 2013




As I walked down 17th Street to the WWII Memorial I was passed by at least a dozen D.C Police cruisers and Paddy wagons. Two Secret Service cruisers were blocking vehicular access to 17th below Constitution Avenue.

I was late arriving and missed Sarah Palin, Mike Lee and Ted Cruz.



Photo by KC Lion

Arriving at the Memorial, I made my way to the high U.S. Flag and Gadsden Flag
held by FReeper Mr. Trooprally.




ConorMacNessa, Mr. Trooprally and Ron G. Kirby

Those who arrived before me made short work of the Barackades:




This young lady was stting just west of the WWII Memorial: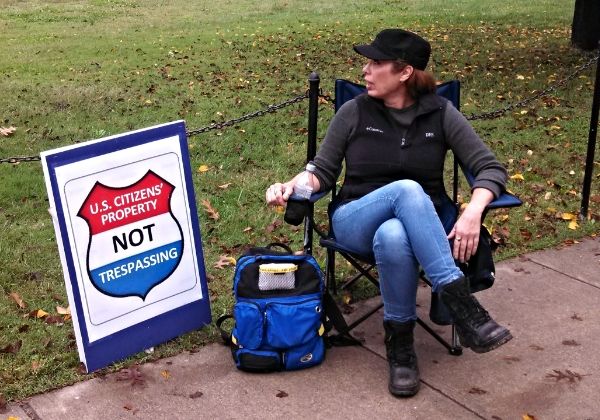 On my way to the Vietnam Vets Memorial: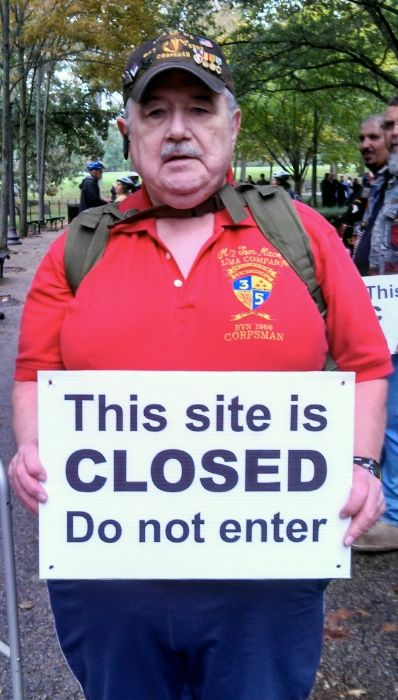 At the Wall, I was able to find the names of several of my Fallen Brothers: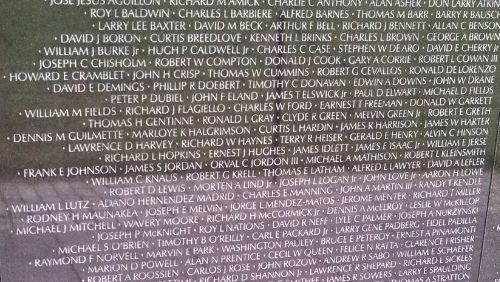 The Wall - W-25 - HM/3 Jerome L. Menter And Others Fallen 11May1969




The Wall - W-22 - Jack Murdock, Eddie Locklear And Others Fallen 21-22 June 1969


A lady at the WWII Memorial was giving out these cards to any Vets she encountered: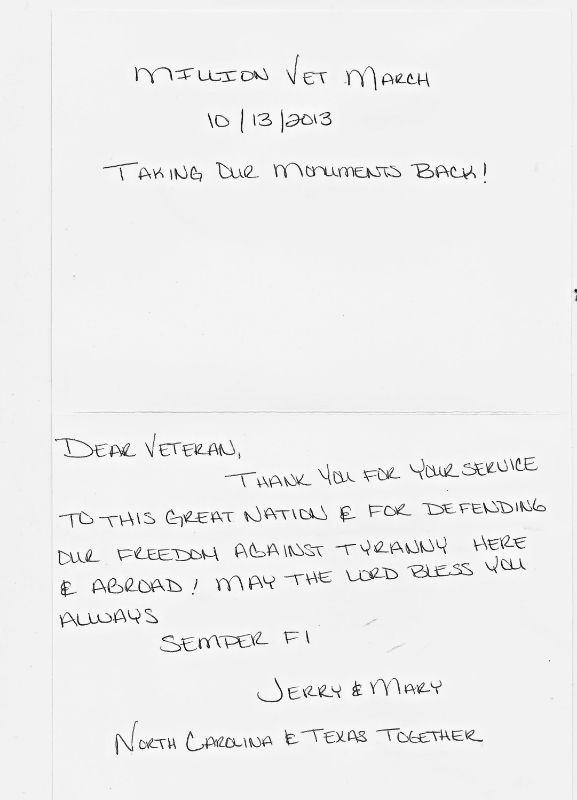 "Riamh nár dhruid ó sbairn lann!"

Genuflectimus non ad principem sed ad Principem Pacis!

Listen, O isles, unto me; and hearken, ye people, from far; The LORD hath called me from the womb; from the bowels of my mother hath he made mention of my name. (Isaiah 49:1 KJV)
---
TOPICS: Activism/Chapters; Government; News/Current Events; US: District of Columbia
KEYWORDS: aar; barrycades; operationwhipcracker; rally; shutdown; wwiimemorial
---
Navigation: use the links below to view more comments.
first previous 1-20, 21-40, 41-60, 61-80 ... 121-130 next last
---
---
---
---
---
---
---
---
---
---
---
---
---
---
---
---
---
---
---
---
---
Navigation: use the links below to view more comments.
first previous 1-20, 21-40, 41-60, 61-80 ... 121-130 next last
---
---