---
To: FReepers; Patriots; FRiends
Join the 300!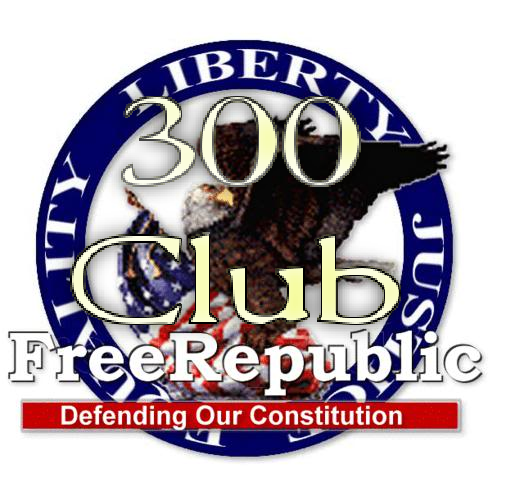 FReeper I_be_tc issued a challenge for
300 FReepers to send in 100 bucks to help us reach our goal.
We have 90 donations donations this quarter of $100 or more!!
Join the "300 Club" today!!
---
To: FReepers; Patriots; FRiends

Our New Monthly Donor Campaign is underway!

Thirty FReeper-Patriots are now
New Monthly Donors.

Generous FReepers have Sponsored
$10 each for each New Monthly Donor!

Donating Monthly is the Ideal way to
Reliably support FR!

Please sign-up here today!
---
FreeRepublic.com is powered by software copyright 2000-2008 John Robinson