---
To: FReepers; Patriots; FRiends
Jim just posted more of your generous donations!

Thank you very much, no-to-illegals!! God bless.

Woo hoo!!

And this just in:

$10.00 from North Carolina
$10.00 from Texas
$5.00 from New Mexico
$40.00 from Never Never Land
$10.00 from Kentucky

Thank you all very much!!

Your loyal support keeps FR alive and is very much appreciated!!

Woo hoo!! And the first 30% is in!!

FReepers are the absolute greatest!!


WooHoo! Thank you donors!!
---
To: FReepers; Patriots; FRiends
Join the 300!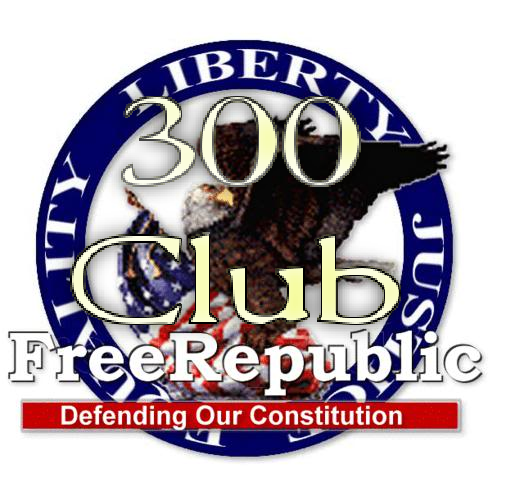 FReeper I_be_tc issued a challenge for
300 FReepers to send in 100 bucks to help us reach our goal.
We have 89 donations donations this quarter of $100 or more!!
Join the "300 Club" today!!
---
FreeRepublic.com is powered by software copyright 2000-2008 John Robinson