---
To: FReepers; Patriots
Thank You Wonderful, Fabulous FReeper PATRIOT DONORS!!!!

YOUR LOYAL SUPPORT IS TRULY & GREATLY APPRECIATED!


THANK YOU SO MUCH, 2 CALIFORNIA, NEBRASKA,
NEVER NEVER LAND & NEW MEXICO FReepers!!!!

Thank you all very much!

Your loyal support keeps FR alive and is greatly appreciated!!

FReepers are the absolute greatest!!



~Jim




STILL LOOKING FOR NEW MONTHLY DONOR #32!!!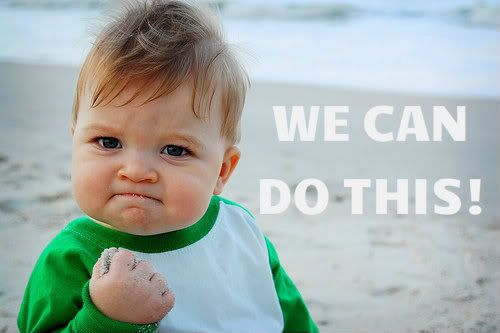 FR NEEDS EVERYONE TO CHIP IN!!!
(And You Are!)

God Bless and Keep You All

Prayers UP for Jim!

Every Donation Counts! Make Yours Monthly, if you can!
Please Support Your Beloved FR Today


2013 Q4 Scoreboard — ranked by total receipts
Rank
Location
Receipts
Monthlies
Total
#
Avg/Per
Total
#
Avg/Per
1

California
$3,674.00
118
$31.14
$1,022.00
67
$15.25
2

Texas
2,606.75
97
26.87
1,340.00
83
16.14
3

Florida
2,046.00
54
37.89
1,001.00
50
20.02
4
Colorado
1,450.00
24
60.42
280.00
13
21.54
5
Wisconsin
1,281.85
12
106.82
215.00
9
23.89
6
Pennsylvania
1,146.00
31
36.97
330.00
23
14.35
7
Virginia
1,037.00
34
30.50
437.00
28
15.61
8
Maryland
1,005.00
24
41.88
305.00
15
20.33
9
North Carolina
1,002.00
28
35.79
360.00
18
20.00
10
Washington
870.00
29
30.00
416.00
22
18.91
11
New York
833.99
35
23.83
225.00
18
12.50
12
Illinois
784.00
23
34.09
156.00
10
15.60
13
Ohio
746.00
22
33.91
316.00
22
14.36
14
Georgia
733.00
25
29.32
250.00
19
13.16
15
Louisiana
733.00
8
91.62
88.00
7
12.57
16
Alabama
653.00
15
43.53
160.00
6
26.67
17
Missouri
625.00
14
44.64
190.00
13
14.62
18
Mississippi
606.00
14
43.29
211.00
8
26.38
19
New Jersey
565.00
17
33.24
175.00
10
17.50
20
Michigan
550.00
21
26.19
436.67
18
24.26
21
South Carolina
474.00
14
33.86
150.00
11
13.64
22
Arkansas
440.00
10
44.00
100.00
6
16.67
23
Massachusetts
370.00
19
19.47
256.00
15
17.07
24
Oklahoma
360.00
10
36.00
220.00
11
20.00
25
Arizona
355.00
13
27.31
265.00
17
15.59
26
Nevada
350.00
10
35.00
95.00
8
11.88
27
Switzerland
300.00
1
300.00
28
Tennessee
288.00
16
18.00
210.00
14
15.00
29
Kentucky
260.00
7
37.14
60.00
3
20.00
30
Utah
225.00
5
45.00
110.00
4
27.50
31
Minnesota
220.00
13
16.92
185.00
12
15.42
32
Alaska
220.00
6
36.67
115.00
4
28.75
33
New Mexico
215.00
12
17.92
80.00
6
13.33
34
Indiana
210.00
13
16.15
160.00
13
12.31
35
Montana
205.00
4
51.25
55.00
2
27.50
36
Nebraska
190.00
7
27.14
40.00
4
10.00
37
United Kingdom
185.69
9
20.63
30.00
1
30.00
38
Oregon
178.08
9
19.79
110.00
7
15.71
39
Idaho
160.00
5
32.00
95.00
6
15.83
40
Connecticut
150.00
7
21.43
60.00
5
12.00
41
Canada
148.00
6
24.67
35.00
3
11.67
42
Iowa
140.00
6
23.33
50.00
3
16.67
43
Hawaii
120.00
6
20.00
70.00
5
14.00
44
Kansas
110.00
8
13.75
130.00
11
11.82
45
South Dakota
110.00
2
55.00
25.00
3
8.33
46
West Virginia
100.00
1
100.00
47
New Hampshire
93.00
6
15.50
90.00
6
15.00
48
Delaware
85.00
4
21.25
20.00
1
20.00
49
Japan
50.00
1
50.00
50
Armed Forces - Europe
50.00
1
50.00
51
Germany
40.00
2
20.00
52
El Salvador
30.00
1
30.00
53
Maine
27.00
2
13.50
27.00
2
13.50
54
Puerto Rico
25.00
1
25.00
55
Norway
20.00
1
20.00
20.00
1
20.00
56
Vermont
20.00
1
20.00
65.00
2
32.50
57
District of Columbia
10.00
1
10.00
10.00
1
10.00
58
Albania
10.00
1
10.00
10.00
1
10.00
59
Australia
6.00
2
3.00
60
Armed Forces - Pacific
5.00
1
5.00
5.00
1
5.00
61
Brazil
3.00
1
3.00
Rhode Island
30.00
1
30.00
Wyoming
10.00
1
10.00
Never Never Land
1,401.00
42
33.36
655.00
59
11.10
64 locations total
$30,906.36
932
$33.16
$11,561.67
709
$16.31
27
posted on
10/24/2013 4:52:58 PM PDT
by
onyx
(Please Support Free Republic - Donate Monthly! If you want on Sarah Palin's Ping List, Let Me know!)
---
To: FReepers
28
posted on
10/24/2013 4:54:58 PM PDT
by
onyx
(Please Support Free Republic - Donate Monthly! If you want on Sarah Palin's Ping List, Let Me know!)
---
FreeRepublic.com is powered by software copyright 2000-2008 John Robinson