---
To: acapesket; A.Hun; aligncare; altura; Bender2; Bernard; bray; cajungirl; Carley; CDB; chickadee; ...
This is the Sunday Morning Talk Show Thread Ping List! If you want to be on it, reply to this post or FReepmail me (in case I miss it). If you want to be taken off, simply send me a FReepmail.

---
To: All
C-SPAN Radio, available on the net also, click
here
, broadcasts all five Sunday talk shows starting at 12:00 noon Eastern, as follows:
12:00 PM - 1:00 PM NBC's "Meet the Press"
1:00 PM - 2:00 PM ABC's "This Week"
2:00 PM - 3:00 PM "Fox News Sunday"
3:00 PM - 4:30 PM CNN's "State of the Union"
4:30 PM - 5:00 PM CBS's "Face The Nation"
Listen at the link above WHILE you FReep!

---
To: Alas Babylon!
Morning AB, All
Yes that was me on WBOC last week, a local Fox affiliate. Full five minutes, playing with my dog, cause I showed up for the dog barking law and made a scene
When I exited the Sussex county council I was besieged by newspaper, television and radio reporters, you should smile. Seems I can get attention and publicity, why can't the Republicans?
Some guy shoved a microphone in my face and hell, I didn't know, I went on a rant. Turns out I was on the radio, LIVE!
HEH
Next week I'm GOING TO DOVER!!
Cause I'm sick of laws, we don't need no more laws, I want to pass a law that legislators can make NO MORE LAWS!
We are already bound and gagged....well that's what I said in front of the Sussex county council, sick of laws...AND "This is the greatest place in the world to live. The living's cheap, no sales tax, great weather. Go out on the street, right out there on the Circle...ask any passerby where's the greatest place to live. They will all answer, RIGHT HERE IN SUSSEX COUNTY DELAWARE"
I bet them money on it.
HEH
Got all the newspaper guys....now TV...heh, my jerk of a neighbor sees the WBOC truck in my driveway and he sticks his head in the guy's car. Not one second of that Jerk was aired, heh.
Selling tickets this morning for my church's talent show where I am going to be a nun, dear Lord do not ask what other mischief I get in to.
Everyone has seen me either in the Cape Gazette or WBOC, rumbles about running me for an office.
My platform?
NO MORE LAWS. WE DON'T NEED NO MORE STINKIN' LAWS BY THE POLITICAL ELITE.
I was thinking of running for City council, there's talk of putting me up for Governor....gotta smile.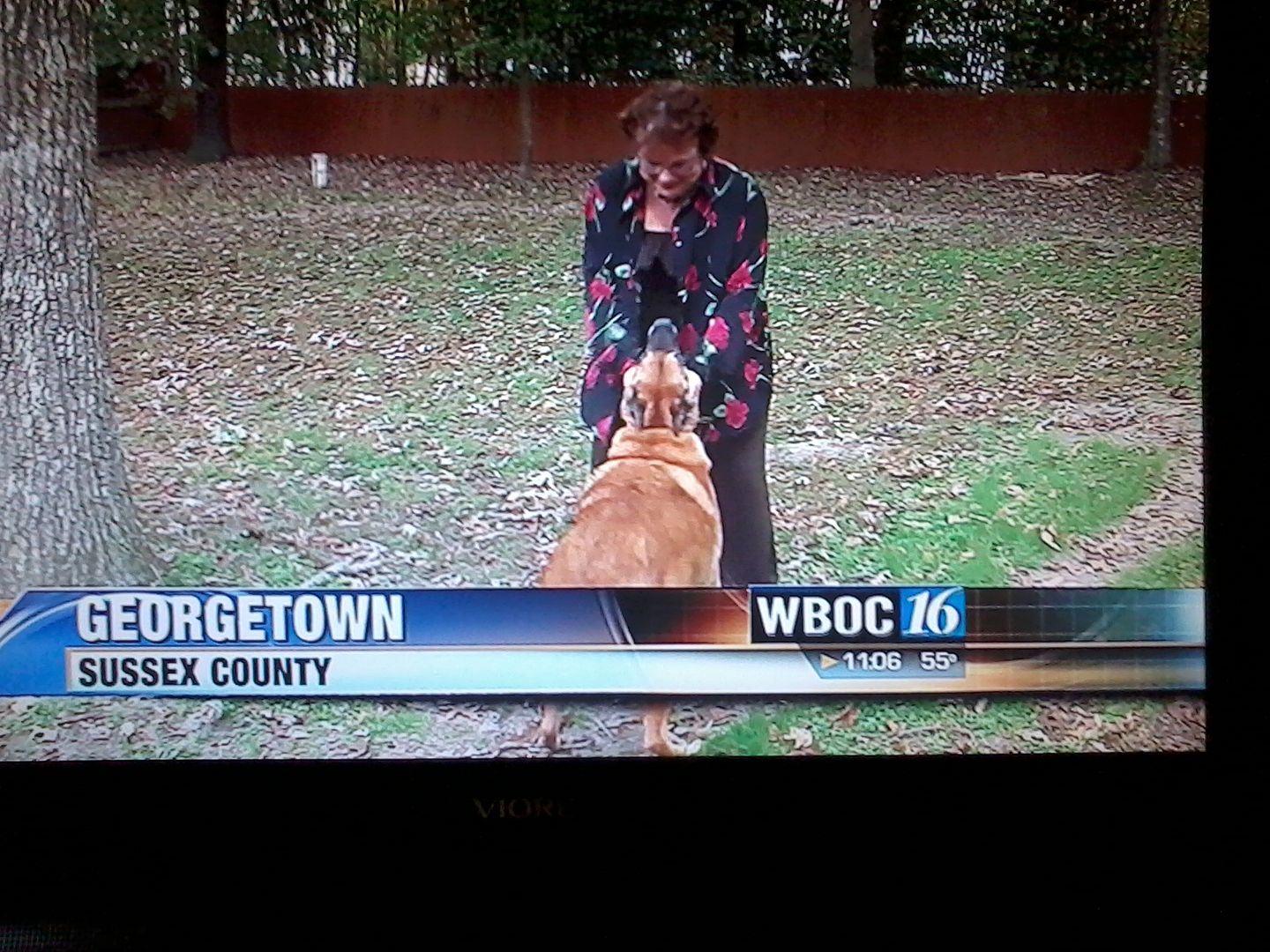 ---
To: Alas Babylon!
Thanks for thread A.B. Y'all should see Fifth Estate (about Wikileaks)
---
FreeRepublic.com is powered by software copyright 2000-2008 John Robinson