---
To: FReepers; Patriots; FRiends; Readers
Join the 300!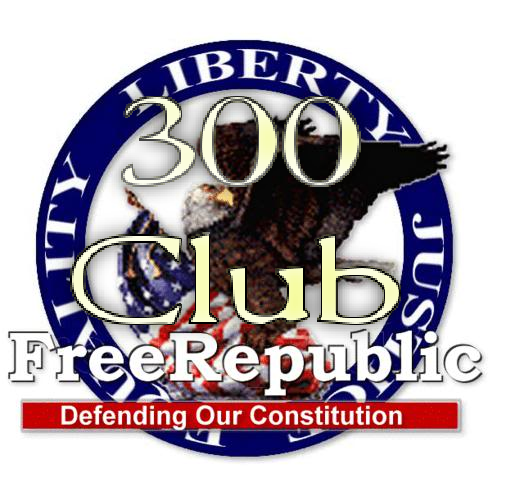 FReeper I_be_tc issued a challenge for
300 FReepers to send in 100 bucks to help us reach our goal.
We now have 108 donations this quarter of $100 or more!!
Join the "300 Club" today!!
---
To: FReepers; Patriots; FRiends; Readers

Liberals suddenly realize
Obamacare stinks.
Let's finish this Thon quickly
so Jim can fully recover without
hosting the fundraiser for two months :)
Thank you!!
Hat tip Grampa Dave
---
FreeRepublic.com is powered by software copyright 2000-2008 John Robinson