---
Sean Hannity Show,M-F,3PM-6PM,EDT,WABC AM,October 28-November 1,2013
Sean Hannity Show ^ | October 28-November 1, 2013 | Sean Hannity


Posted on 10/28/2013 11:32:05 AM PDT by Biggirl

Welcome To The Sean Hannity Show Thread! All Posters And Lurkers Are WELCOME! The Show Thread Between EL Rushbo And TGO'S Lounge. Be The First To Post And Win A Sean Hannity Show Thread High Power Blender. Listen To Sean Do Comentary, Talk To Guests And Take Calls From YOU! :)=^..^=

Image by Cool Text: Free Logos and Buttons - Create An Image Just Like This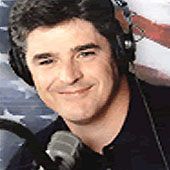 ---
TOPICS: Constitution/Conservatism; News/Current Events; US: New York
KEYWORDS: politics; seanhannity; talkradio

Good Afternoon!

---
To: Biggirl
2
posted on
10/28/2013 12:30:54 PM PDT
by
Son House
(Democrats want you to use 'Great Recession' instead of 'Jobless Recovery', recession ended June 2009)
---
To: Biggirl
Gosh; Sean is really milking the Obamacare operator situation.
I'm glad he helped her out, but I think she needs to just go and live her life now. Any more and it looks like he's starting to exploit her for ratings.
3
posted on
10/28/2013 12:43:23 PM PDT
by
rightwingintelligentsia
(Democrats: The perfect party for the helpless and stupid, and those who would rule over them.)
---
To: Son House
Congrats to Son House for winning the Sean Hannity Show Thread High Power Blender Award for October 29, 2013. :)=^..^=
---
To: rightwingintelligentsia
Congrats to rwi for winning the Sean Hannity Show Thread High Power Blender Award for October 29, 2013. :)=^..^=
---
FreeRepublic.com is powered by software copyright 2000-2008 John Robinson