---
To: FReepers; Patriots; Lady Jag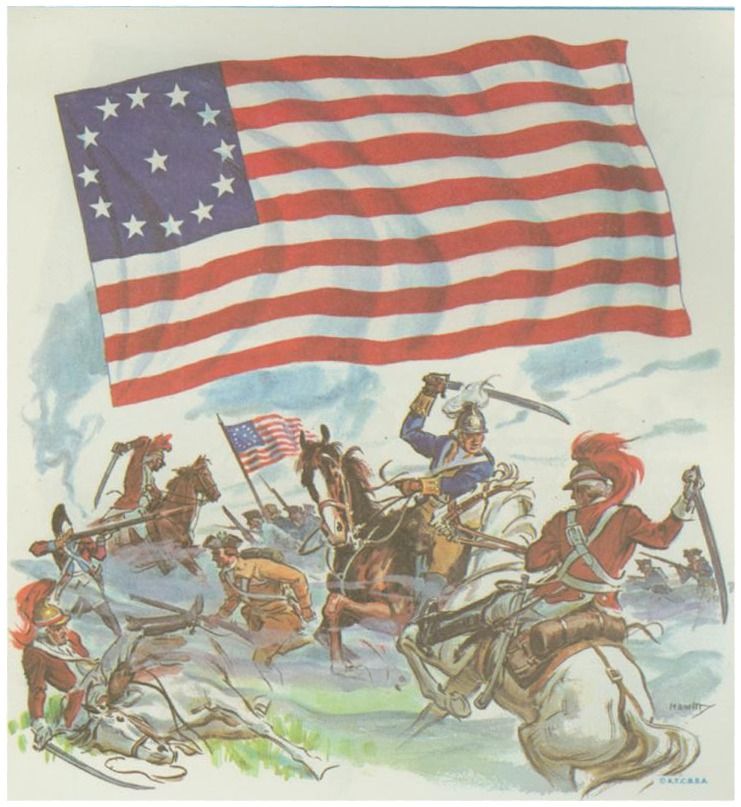 FR is funded solely by the freedom loving folks who love and use it.
Please donate today!
Help End FReepathons by Donating Monthly!
Generous FReeper Sponsors are donating $10 for every New Monthly Donor!
Please Sign Up to Donate Monthly!
Maryland earned the nickname "Old Line State" in the American Revolution.
The Maryland Line, Maryland's regiments of regulars, achieved a reputation
as the saviors of the Continental Army and the cause of independence.
References to the "Old Line" are a tribute to the Maryland Line,
but more specifically, to the first incarnation of the Maryland Line,
the men who first mobilized in December 1775 and early 1776 and fought at
Long Island on 27 August 1776, serving under William Smallwood, Francis Ware,
Thomas Price, and Mordecai Gist.
The battle-worn survivors of this regiment ostensibly reorganized in December 1777,
continuing their enlistments "for three years or during the war." But by the close of 1777,
few remained from the original line Washington witnessed at Long Island.
Bled weak by fighting in the vanguard of the war,
they received reinforcements from the Maryland companies of the Flying Camp,
and earned recognition for their sacrifices in the form of a nickname.


390
posted on
11/09/2013 9:33:25 AM PST
by
RedMDer
(Happy with this, America? Make your voices heard. 2014 is just around the corner. ~ Sarah Palin)
---
To: FReepers; Patriots; Readers; FRiends; y'all
391
posted on
11/09/2013 9:35:41 AM PST
by
RedMDer
(Happy with this, America? Make your voices heard. 2014 is just around the corner. ~ Sarah Palin)
---
FreeRepublic.com is powered by software copyright 2000-2008 John Robinson