---
Support Free Republic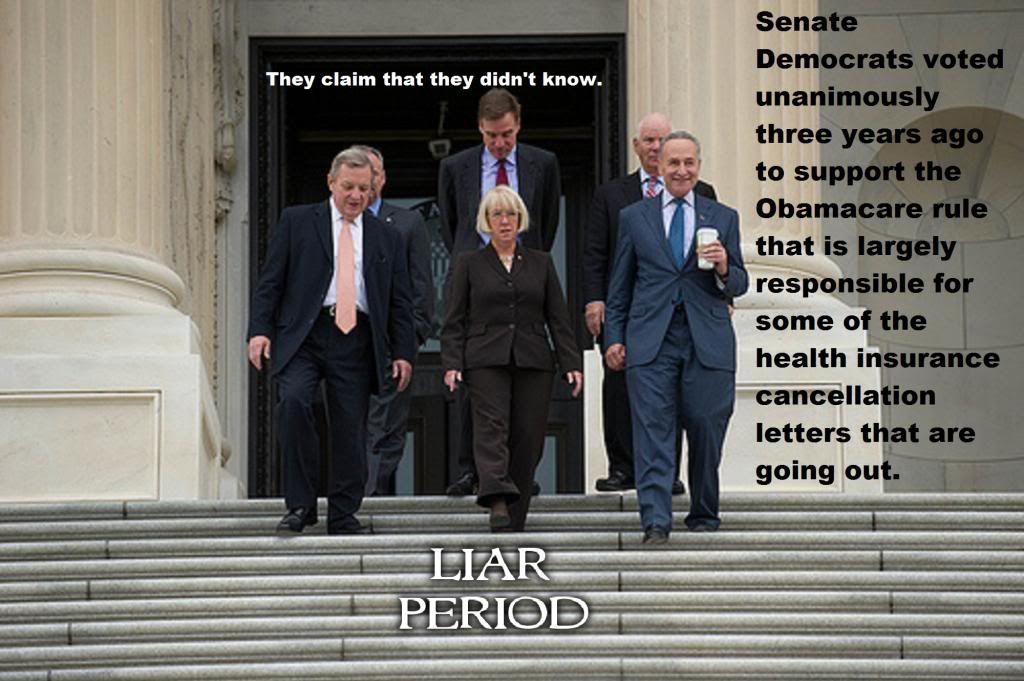 These Lying weasels knew all along.
Senate Dems Supported Obamacare Rule Leading to Cancelled Insurance
18
posted on
11/17/2013 8:57:06 AM PST
by
RedMDer
(Happy with this, America? Make your voices heard. 2014 is just around the corner. ~ Sarah Palin)
---
To: RedMDer
"These lying weasels knew all along."
As a side note (no hijacking intended) I think it's important to keep in mind as well, that the same lying weasels see no potential problems—no adverse consequences for the American people—in giving amnesty to 20-30 million lawbreakers. Or they believe the benefits outweigh the risks. Benefits, that is, for their Chamber of Commerce, La Raza, union lobbyist paymasters. Now even Juan McCain is re-thinking his Democratic certitude on this issue.
OK, the point: Who is paying the demo-predacritters to wreck the healthcare industry?
24
posted on
11/17/2013 9:06:51 AM PST
by
tumblindice
(America's founding fathers: All armed conservatives.)
---
FreeRepublic.com is powered by software copyright 2000-2008 John Robinson