---
To: GeronL
It's either closer ties with Brussels, or being tied to their old boss Russia. Brussels is full of micro-managing bureaucrats, sure. But they're less likely to move in and take over and kill a lot of people in the process.
43
posted on
12/03/2013 10:37:49 AM PST
by
Eleutheria5
(End the occupation. Annex today.)
---
To: Eleutheria5
closer ties to Brussels sounds nice.... giving up all your sovereignty to the EUSSR's politburo is nuts
---
To: Eleutheria5; cornelis; GeronL
It is also, for good or bad, an assertion of Ukraine's sovereignty, as it firmly denies its former joint-at-the-hip status with Russia. That, in fact, will be the lasting outcome, as the EU is not likely to accept Ukraine any time soon, -- too large.
We now have seen two vectors, Russia heading into Asia, Ukraine into Europe.
I have a few more collections for your enjoyment. Sorry, no translation from me, but if one or two intrigue you, ask.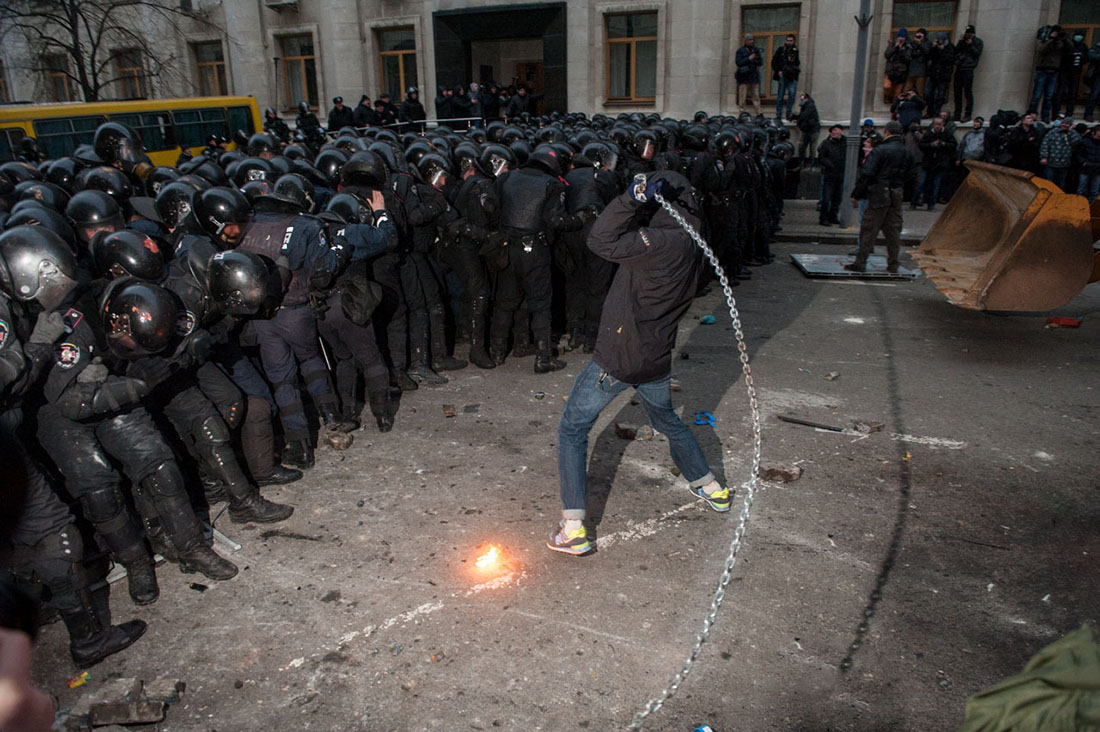 Long reports at the links, many photos, some videos:
Link 1: Toward the bottom, scenes inside the occupied City Administration. Observe self-appointed militia on guard against looters.
Link 2: confrontation with police, demonstrators trying to break to the Presidential palace. Some citizens try to stop violent provocations.
Link 3: Diverse confrontation scenes around the city. The giant green cone was supposed to be a Christmas tree, used as pretext to disperse the demonstrants; they, however, came right back.

---
FreeRepublic.com is powered by software copyright 2000-2008 John Robinson