---
Oregon health exchange tells applicants to go elsewhere if not covered Jan. 1
Fox News ^ | December 22, 2013


Posted on 12/22/2013 1:01:30 AM PST by Zakeet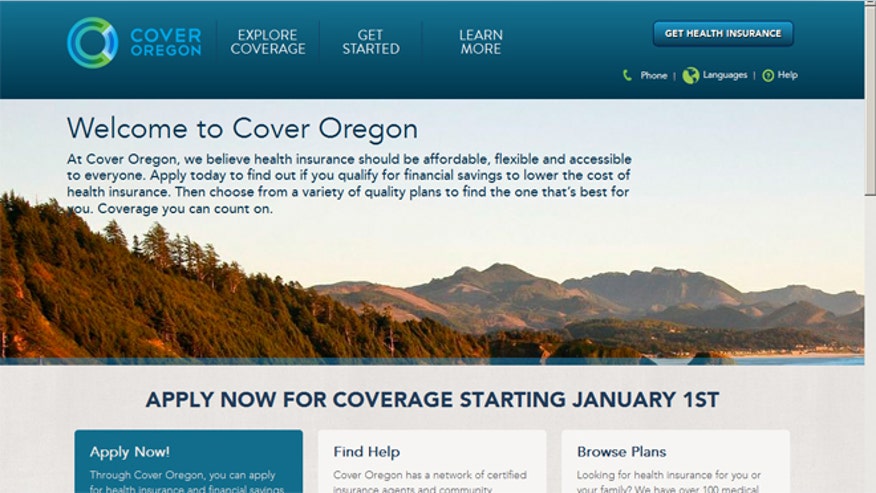 Some applicants for health insurance in Oregon have begun receiving robocalls from that state's health exchange warning that they will be forced to seek coverage elsewhere if they don't receive confirmation of enrollment by Monday.
The Oregonian reports that the robocalls from Cover Oregon consist of a woman's voice saying "If you haven't heard from us by December 23, it is unlikely your application will be processed for January 1 insurance coverage. If you want to be sure you have insurance coverage starting January 1, you have other options."
The phone call goes on to say that applicants who don't receive confirmation will be able to get coverage from an insurance company or agent, but will not be eligible for tax credits.

(Excerpt) Read more at foxnews.com ...
---
TOPICS: Culture/Society; News/Current Events; US: Oregon
KEYWORDS: enrollment; healthcare; obamacare; oregon
They found another glitch ...
---
To: Zakeet
The nasty stuff is about to hit the fan.
There will be thousands who had good insurance left standing in the cold on New Years day.
---
To: Zakeet
"will be able to get coverage from an insurance company or agent"
What a concept — SHEESH. Then why did 0care attempt to place a huge non-working bureaucracy between the person and agent to begin with . . .
---
To: Zakeet
FBHO

4
posted on
12/22/2013 5:03:14 AM PST
by
MrBambaLaMamba
(Obama - "I will stand with the Muslims")
---
To: Zakeet
From ten days ago: "Fiercely Democratic and formerly hailed as a model for President Obama's health care law, the state of Oregon registered only 44 people for insurance through November. This in spite of spending over $300 million on its state-based exchange; roughly $7 million per enrollment."
Maybe Oregon can take a hundred bucks out of their seven million and send each of the 44 to Canada. It's only a couple hundred miles away.

5
posted on
12/22/2013 5:05:39 AM PST
by
norwaypinesavage
(Galileo: In science, the authority of a thousand is not worth the humble reasoning of one individual)
---
To: AMDG&BVMH
so you end up buying "substandard plans" and paying more taxes for the privilege
obamacare is really a tax bill, not a healthcare bill
that's why the enforcers of your personal decisions on medical care insurance are not HHS but the IRS
and I believe that is why the big push about getting people enrolled...er, not enrolled..by March 31. So they can penalize...err, tax ...us.
Almost certainly the obamites have already figured the tax revenue from the "penalties" into the budget and probably already spent it, too
and guess what? People are embracing the new penalties...err, taxes,... in relief! Because its cheaper than paying for obamacare! What a deal! Higher taxes and peasants happy to be paying them
6
posted on
12/22/2013 5:11:20 AM PST
by
silverleaf
(Age takes a toll: Please have exact change)
---
FreeRepublic.com is powered by software copyright 2000-2008 John Robinson