---
To: maddog55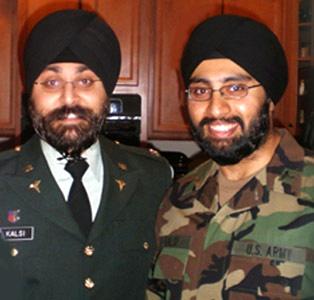 Sikh's have been serving in our military for a while, and in general have been killing muzzies for centuries.

---
To: Theoria
That is true and it would not be fair to lump them in with Muslims if this applies to them, and besides, Sikhs do not have the entitlement mentality of committed Muslims, they would not be looking to force there way into jobs where standards would have to be lowered to accommodate them.
This might be just me, but I don't have any issue with reasonable accommodations for Jews, Catholics, Muslims, Evangelical Christians, Wiccans/Pagans, Sikhs, Hindus, Buddhists, Baptists and other religious groups so long as it does not lead to members of these groups forcing military positions to lower the standards and let people get away with being less proficient at their jobs. Now to be sure, this is in theory of course, in practice, certain groups will most likely be demanding that standards be lowered so they can be included no matter how much it damages the military.
Honestly, when it comes to policies toward any religious or special interest group, I don't see why we don't just let the military themselves vote on it and be done with it.
---
To: Theoria
Ferocious fighters for sure, and an exception for them as they fight hard for us. . .muslimes? Not so much. For them it is all about changing us to accommodate them. Supposedly in the koran there is no requirement to wear a beard so any muslime doing so is only doing it to "prove" his pious nature and force us to accommodate him.
---
FreeRepublic.com is powered by software copyright 2000-2008 John Robinson