~ The FReeper Canteen Presents ~
~ Remembering Our Troops!! ~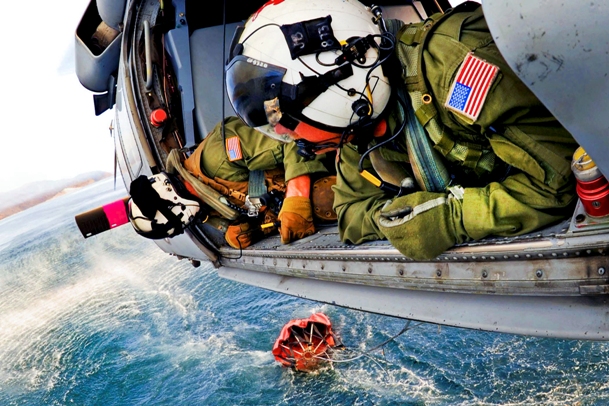 BAMBI BRIGADE
Navy Chief Petty Officer Jay Okonek, left, and 1st Class Petty Officer Jason Blase help guide pilots as they fill a 360-gallon Bambi bucket to help extinguish fires near Naval Base Ventura County's base housing at Point Mugu, CA, May 3, 2013. U.S. Navy photo by Petty Officer 1st Class Chris Fahey







Canteen Mission Statement
Showing support and boosting the morale of
our military and our allies' military
and family members of the above.
Honoring those who have served before.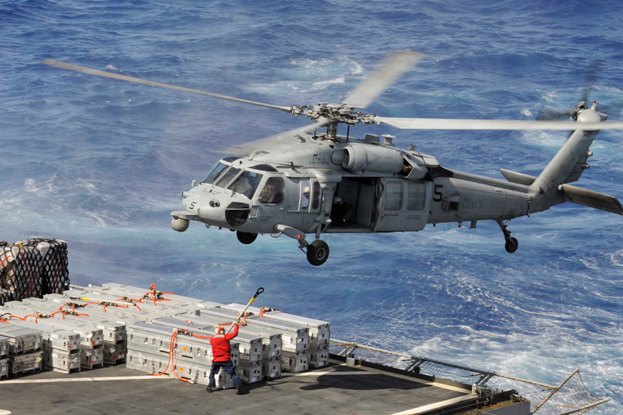 REPLENISHMENT
A crew member aboard the Military Sealift Command dry cargo and ammunition ship USNS Richard E. Byrd attaches cargo to an MH-60S Sea Hawk helicopter while conducting a replenishment-at-sea with the aircraft carrier USS Nimitz in the Pacific Ocean, April 28, 2013. The Nimitz and Carrier Air Wing 11 are conducting a western Pacific deployment. U.S. Navy photo by Seaman Aiyana Paschal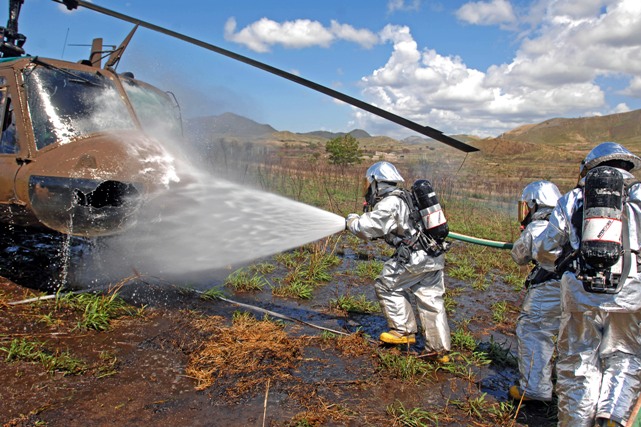 SIMULATED TRAINING
Soldiers spray water onto a UH-1 Huey helicopter to contain a fire during a simulated training crash site exercise on Camp Santiago Joint Maneuver Training Center in Salinas, Puerto Rico, May 1, 2013. U.S. Army photo by Staff Sgt. Joseph Rivera Rebolledo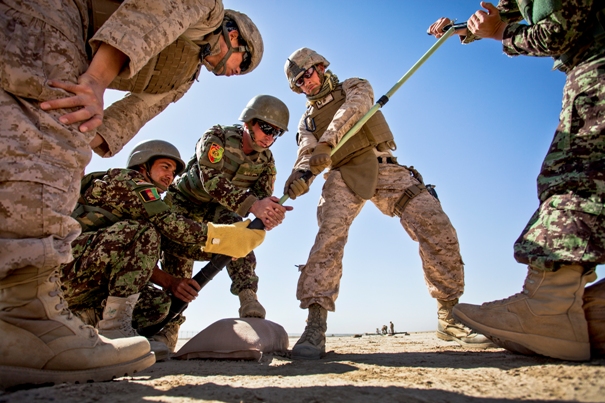 CLEANING CREW
U.S. Marine Corps Staff Sgt. David Denseley, center, helps Afghan mortarmen clean the bore of a 60mm mortar at a mortar range near Camp Shorabak in Afghanistan's Helmand province, May 4, 2013. Denseley is assigned to the Regional Corps Battle School. U.S. Marine Corps photo by Staff Sgt. Ezekiel R. Kitandwe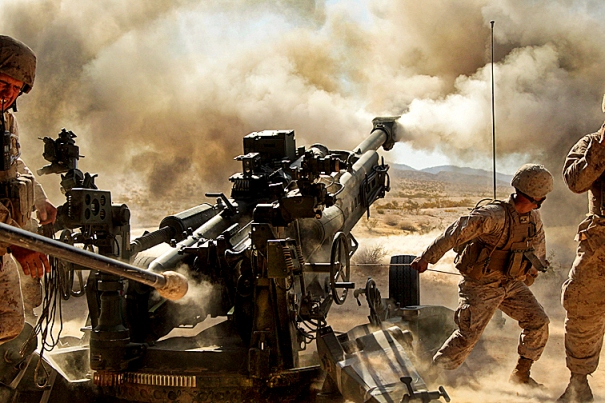 HOWITZER EXERCISE
Marines fire an M777 A2 howitzer during a series of integrated exercises at the Combat Center's Quakenbush Training Area in Twentynine Palms, CA, April 26, 2013. The Marines are assigned to 5th Battalion, 14th Marine Regiment. U.S. Marine Corps photo by Cpl. William J. Jackson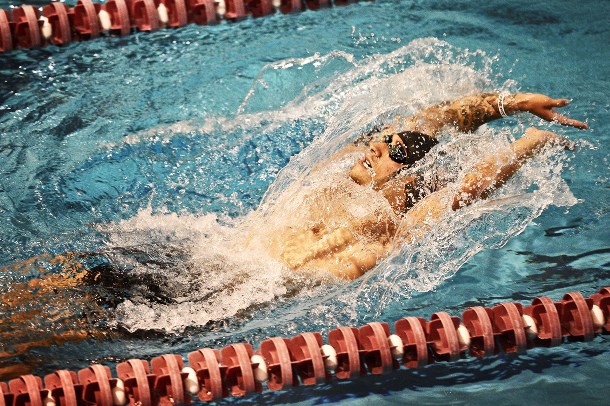 SWIMMING PRACTICE
Marine Corps Cpl. Jonathan Ray practices his swimming techniques in Colorado Springs, CO, May 2, 3013. Ray will compete during the 2013 Warrior Games, May 11-16, 2013. DOD photo by Marvin Lynchard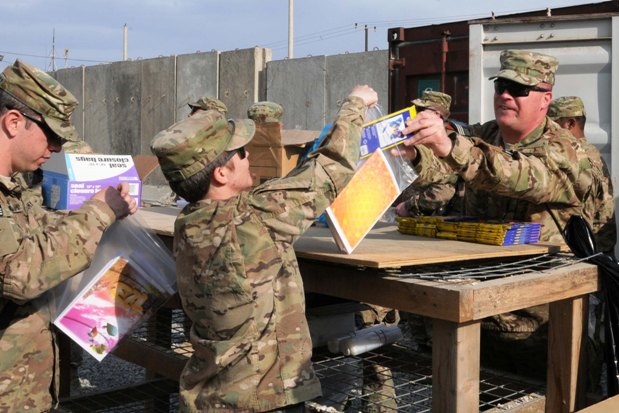 SOLDIER VOLUNTEERS
U.S. soldiers prepare bags of school supplies during a volunteer opportunity on Camp Phoenix in Kabul, Afghanistan, May 3, 2013. Operation Outreach Afghanistan, an organization that provides assistance to the Afghan people in the forms of food, clothing, toys, school supplies and household items, gathered the supplies primarily through donations. U.S. Army photo by Maj. Meritt Phillips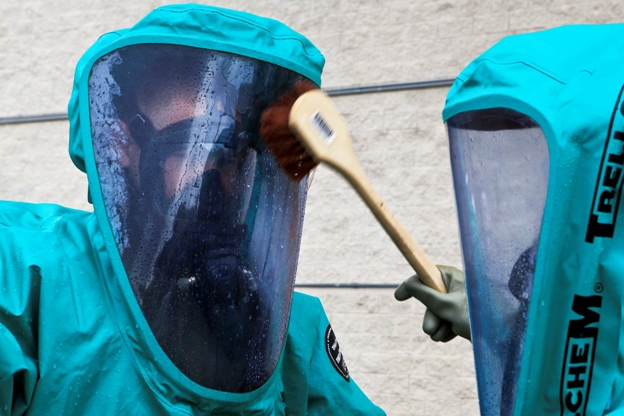 SCRUB DOWN
Marine Corps chemical, biological, radiological and nuclear defense specialists perform decontamination procedures during a training exercise on Marine Corps Air Station Miramar, San Diego, April 30, 2013. The Marines took part in training to increase mission readiness and rehearse standard operating procedures. The specialists are assigned to Marine Wing Headquarters Squadron 3, 3rd Marine Aircraft Wing. U.S. Marine Corps photo by Sgt. Keonaona C. Paulo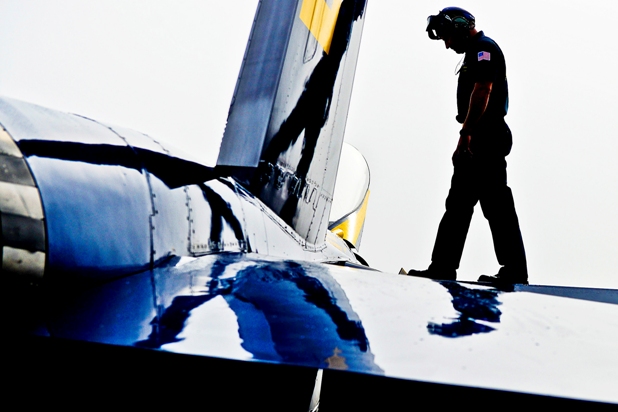 WING WALKER
Navy Petty Officer 1st Class Benjamin Liskey inspects an F/A-18 Hornet before a flight during morning operations in Pensacola, FL, May 8, 2013. Liskey is assigned to the Blue Angels, the Navy's flight demonstration squadron. U.S. Navy photo by Petty Officer 2nd Class Michael Lindsey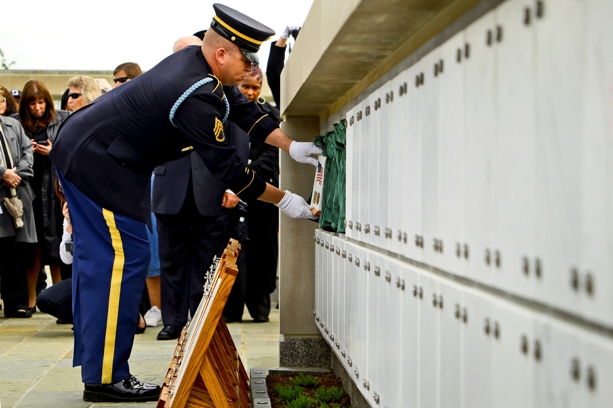 HONORING VETERANS
Army Staff Sgt. Michael Drake places the remains of Pvt. Lycurgus McCormack, a Civil War veteran, inside the new Columbarium Court No. 9 in Arlington National Cemetery in Arlington, VA, May 9, 2013. A full-honors service for six unclaimed remains of veterans from all branches of the U.S. armed forces were the first to be inured at the new site. Drake is assigned to Company D, 3d U.S. Infantry Regiment, known as "The Old Guard." U.S. Army photo by Sgt. Jose Torres Jr.

Please remember that The Canteen is here to support
and entertain our troops and veterans and their families,
and is family friendly.