---
To: massmike
If I were the Dems I would lay off Christie, he's a greater ally to them as the "GOP Presidential Nomination" than he is a damaged GOP candidate.
---
To: erod
After they stick this like peanut butter to them, they'll be all on board, making him the GOPe nominee so that Hillary will have an easier run.
They're four moves ahead of the GOPe. They were already on this by the time Christie was all giddy to appear on SNL.
13
posted on
01/23/2014 12:21:04 PM PST
by
F15Eagle
(1Jn4:15;5:4-5,11-13;Mt27:50-54;Mk15:33-34;Jn3:17-18,6:69,11:25,14:6,20:31;Ro10:8-11;1Tm2:5-6;Ti3:4-7)
---
To: erod
Agree. He's manageable. He's an easy mark.
---
To: erod
Judging by Christie's old campaign flyer, I'd say you might be right.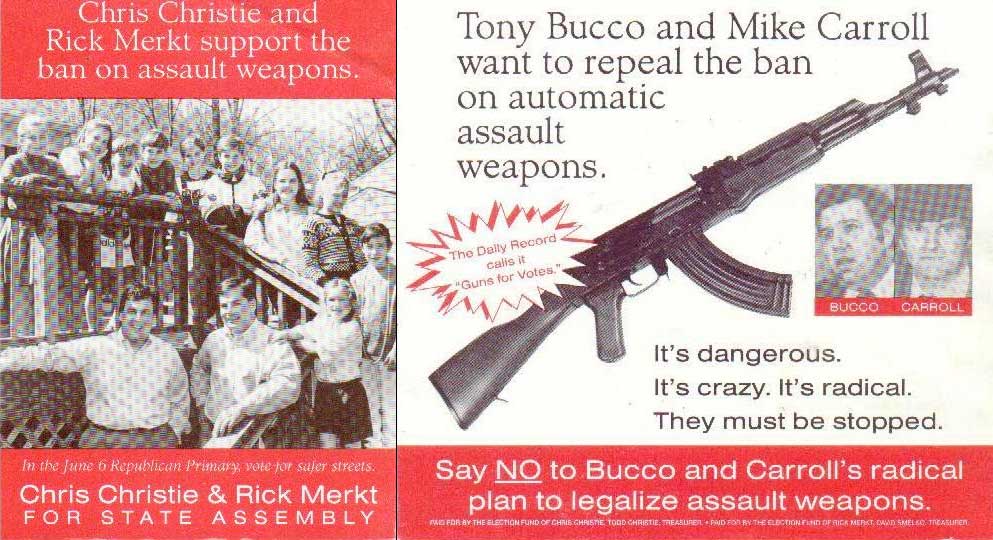 ---
FreeRepublic.com is powered by software copyright 2000-2008 John Robinson