---
To: FReepers; Patriots; FRiends
43
posted on
02/15/2014 11:20:05 AM PST
by
RedMDer
(Happy with this, America? Make your voices heard. 2014 is just around the corner. ~ Sarah Palin)
---
To: FReepers; Patriots; FRiends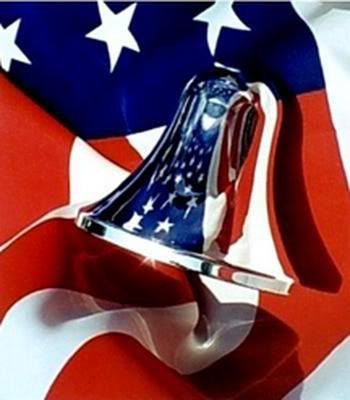 Please click the secure server link above or by mail to:

Free Republic - PO Box 9771 - FResno, CA 93794

Make it a monthly if you can.

Keep freedom ALIVE!!

Thank you all very much!!

God bless.


44
posted on
02/15/2014 11:21:03 AM PST
by
RedMDer
(Happy with this, America? Make your voices heard. 2014 is just around the corner. ~ Sarah Palin)
---
To: FReepers; Patriots; FRiends
*** Attention dearest FReepers, FRiends and Readers ***

When you sign up to be a NEW MONTHLY DONOR,
very generous FReepers Sponsors are donating $10.00 to FR!!!




Thank you so much, Generous FReeper Sponsors!

(Tijeras_Slim x 2, upchuck, somebody & OwenKellogg x 2)!!!


During all four FReepathons in Year 2013, TWO HUNDRED & FIFTY-FIVE (255) FReepers signed up to Donate Monthly, and that meant that our very generous FReeper Sponsors DONATED an extra $2,555.00 to our beloved FR!!!


WOW!

We can move into Round #5 of our NEW MONTHLY DONOR campaign for our 1st Quarter FReepathon with just ONE MORE New Monthly Donor!!!



THIRTY-NINE [ 39 ] WONDERFUL, FABULOUS, AWESOME FReepers are now New Monthly Donors
including FOUR [ 4 ] New $1-A-DAY DONORS!!!!!


Who's going to be New Monthly Donor #40?


How about WONDERFUL, FABULOUS, AWESOME You?



PLEASE CONSIDER BECOMING A MONTHLY DONOR RIGHT NOW!



Also, please know that pigs probably won't fly when you become a Monthly Donor.


But we hear tell that long ago, when LAZ signed-up,
a Cow Jumped Over the Moon!!!

It's Your Turn Now
Sign-Up to Donate Monthly and Let's See What Happens!

(That is, aside from helping to drastically shorten FReepathons and keeping FR up and running stronger than ever!
RELIABLE Monthly Donations are an ideal way to Support Your Beloved Forum)
Thank you so much, for the insanely beautiful graphic, JoeProBono!
45
posted on
02/15/2014 11:21:48 AM PST
by
onyx
(Please Support Free Republic - Donate Monthly! If you want on Sarah Palin's Ping List, Let Me know!)
---
FreeRepublic.com is powered by software copyright 2000-2008 John Robinson