---
To: Jim Robinson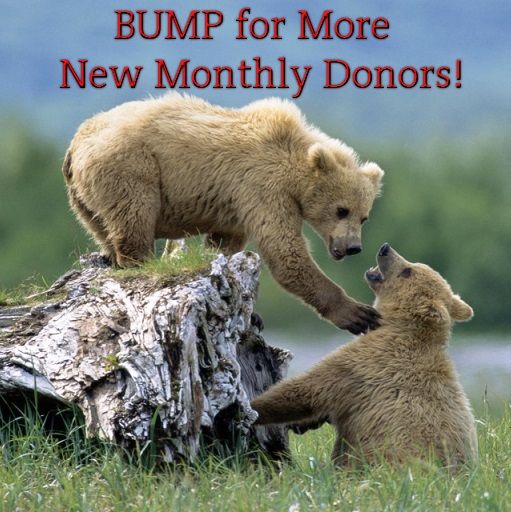 Forty Five FReeper-Patriots are now
New Monthly Donors.

Generous FReepers have Sponsored
$10 each for each New Monthly Donor because they realize that
Donating Monthly is the Ideal way to
Reliably support FR!

Please sign-up here today!

Who will be #46 and beyond?
3
posted on
02/23/2014 10:12:31 AM PST
by
RedMDer
(May we always be happy and may our enemies always know it. - Sarah Palin, 10-18-2010)
---
To: FReepers; Patriots; FRiends; onyx; DJ MacWoW; The Cajun; Lady Jag; TheOldLady; deoetdoctrinae; ...
Never give up your guns!


Keep Free Republic Alive with YOUR Donations!

Make a difference.

PLEASE Contribute Today!

Woo hoo!! And now less than $10.9k to go!! Thank you all very much!! We can do this.
5 Words A Former Supreme Court Justice Wants To Add To The Constitution To Destroy Its Meaning
4
posted on
02/23/2014 10:13:17 AM PST
by
RedMDer
(May we always be happy and may our enemies always know it. - Sarah Palin, 10-18-2010)
---
FreeRepublic.com is powered by software copyright 2000-2008 John Robinson