---
Juarez's "Dr. Frankenstein" Is Breathing New Life Into Unsolved Murders
KFOX 14 ^ | Tuesday, February 25 2014 | Stephanie Guadian


Posted on 02/26/2014 7:15:10 PM PST by DogByte6RER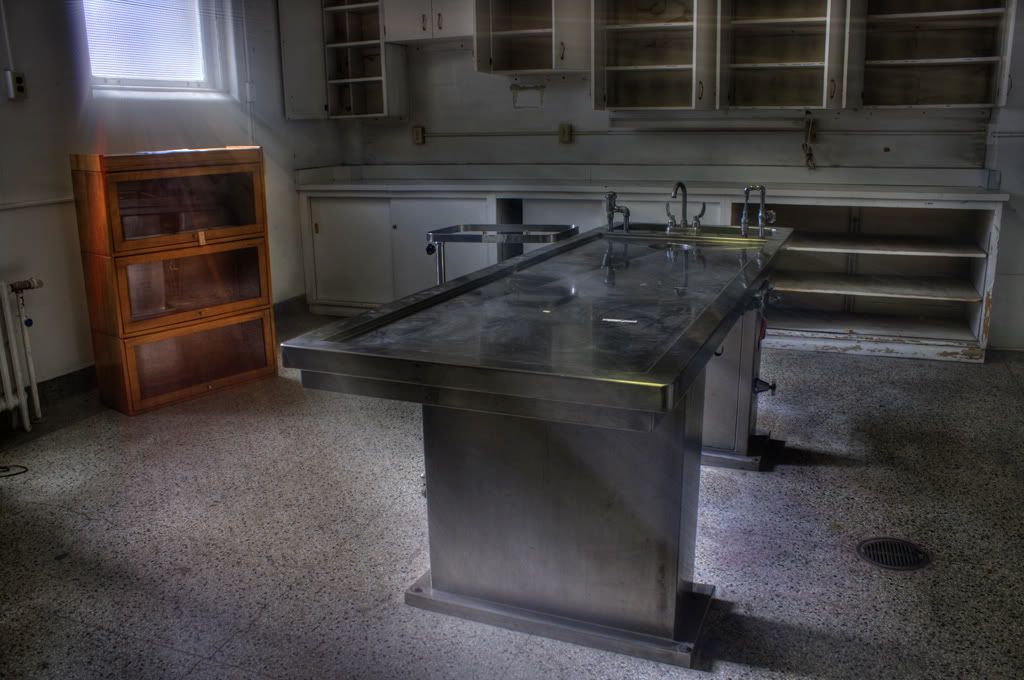 Juarez's 'Dr. Frankenstein' is breathing new life into unsolved murders
Just outside of Juarez a group of mothers frustrated by local law enforcement and desperate to find their missing loved ones --- decides to search the outskirts of their neighborhood themselves. They are looking for unmarked graves. And it doesn't take long before fears are realized.
The wave of violence that at one time made Juarez the most dangerous city in the world is washing away. But, there are painful reminders: unidentified bodies, unsolved murders and reports of people who have simply disappeared.
Marta Rincon's daughter disappeared five years ago. Esmeralda Castillo Rincon was 14 years old the last time her family saw her.
"I pray to the hand of God that nothing has happened to her," said Rincon. While Marta continues her search --- one Juarez doctor is working to help other families find closure.
His nickname is Dr. Frankenstein. His real name is Dr. Alejandro Hernández Cárdenas. He specializes in forensic dentistry at Juarez's Forensic Science lab. But, it's his work on unidentified cadavers drawing worldwide attention. Dr. Cardenas has come up with a secret chemical solution that can reverse the decomposition process.
"I was looking for a way to identify the bodies. I started with techniques I learned when I was studying to be a forensic doctor. I started with the fingers first. When I was satisfied with the result I moved to the hand. Later, I moved to the shoulder and eventually the whole body," said Dr. Cárdenas.
The doctor and his assistants start by submerging a body in a plastic tub filled with water and chemicals. A few days later, features that were once lost start to reappear.
"The chemicals react with the cells. That helps the water to rehydrate the body. They get back their form and the color returns back to their skin. The flexibility of the joints, the suppleness of the skin, it all returns," said Cárdenas.
For the first couple of days, the body is moved every 12 hours -- and then every eight hours. The process can take a week. Bodies that have mummified take longer.
The scene may look like something out of a Hollywood movie --- but the results are very real. Slowly, facial features, scars, birthmarks, fingerprints and signs of injury return. The secret solution won't bring victims back – but, it can determine who they were and how they died. The doctor has performed the procedure on nearly 200 bodies.
It's gratifying work. Dr. Cárdenas says it was Juarez's mass graves -- and the desperation he saw in people like Marta Rincon that inspired his groundbreaking discovery. The doctor spent nearly a year and a half testing solutions, on his own time before he came up with one that worked. His patience is paying off every time a family is able to bury the fear of not knowing if a loved one is dead or alive.
The doctor's patent for the solution has been pending for a couple of years. His friends and authorities suggested he apply because he reportedly worked alone and used his own money for the research.

---
TOPICS: Crime/Corruption; Culture/Society; Foreign Affairs; Mexico; Miscellaneous
KEYWORDS: ciudadjuarez; coldcase; forensics; frankenstein; juarez; mexico; murder; serialkiller
---
---
---
---
---
---
---
---
---
---