---
To: Marguerite
One of Field Marshall von Manstein's spearheads in the retaking of Kharkov was led by Joachim Peiper who was later to be infamous on the Western Front during the Battle of the Bulge.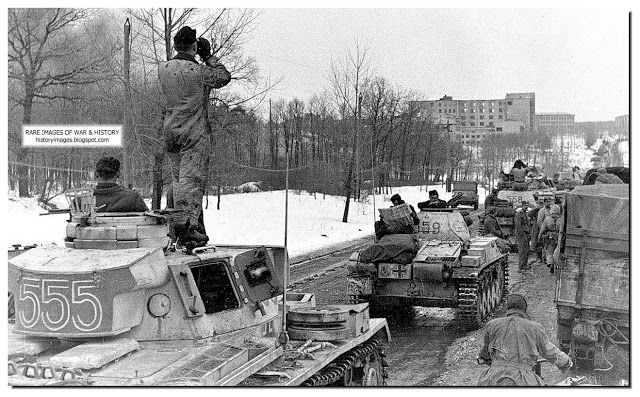 31
posted on
03/01/2014 6:50:21 PM PST
by
Monterrosa-24
( ...even more American than a French bikini and a Russian AK-47.)
---
To: Monterrosa-24
It was a brutal and inhumane battle. Stalin left the army there to defend to the death. They were wiped out, but put up a Stalingrad like defense which slowed the German offensive and saved Leningrad and Moscow.
33
posted on
03/01/2014 6:54:27 PM PST
by
BurningOak
(http://www.freerepublic.com/focus/f-news/2830849/reply?c=1)
---
To: Monterrosa-24
The T34 was, and remains a legend. The T34 (84,000 produced) which were built by women in the backfront, came as a nasty surprise, for overconfident nazi German troops.
The tank a combination of a perfect armour (thick and highly sloped), efficient gun, good speed and autonomy, sturdiness, easy manufacturing and maintenance.
They played a main role in the great battles of WWII: Kharkov, Kursk and Stalingrad, when the army of Von Paulus capitulated ...
36
posted on
03/01/2014 7:03:52 PM PST
by
Marguerite
( When I'm good, I'm very good, but when I'm bad, I'm even better)
---
FreeRepublic.com is powered by software copyright 2000-2008 John Robinson