---
Investment & Finance Thread 2014 New Year(Mar. 3 - nexttime edition)
Daily investment & finance thread ^ | Mar. 3, 2014 | Freeper Investors


Posted on 03/03/2014 2:15:00 AM PST by expat_panama

Investment & Finance Thread 2014 New Year(Mar. 3 - nexttime edition)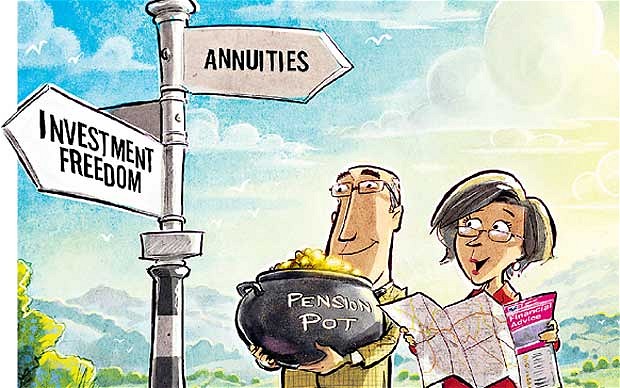 This is the thread where folks swap ideas on savings and investment --here's a list of popular investing links that freepers have posted here.
Open invitation continues always for input on ideas for the thread, this being a joint effort works well.
Keywords: financial, WallStreet, stockmarket.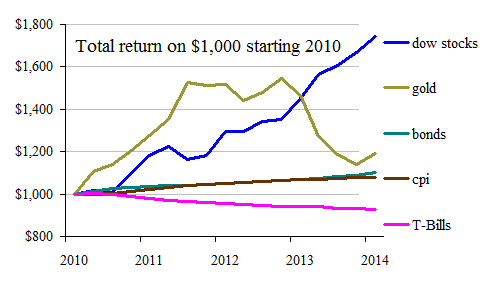 fwiw, these are the returns on $1,000 since 2010 for various investments:
Incidentally, the plan is to include here a --

--so let me know if anyone wants on or off this ping. Be advised that it gets posted only when I'm not feeling lazy and remember that we now know from studies that sloth is completely genetic and lazy people are the way they are because they were born that way.
Bottom line is I can be as lazy as I want and society is required to grant me all the privileges that industrious people claim.

---
TOPICS: Business/Economy; Government; News/Current Events
KEYWORDS: economy; fedbubble; financial; investing; putin; russia; stockmarket; ukraine; wallstreet
---
Navigation: use the links below to view more comments.
first 1-20, 21-40, 41-60, 61-80, 81-99 next last
---
---
---
---
---
---
---
---
---
---
---
---
---
---
---
---
---
---
---
---
---
Navigation: use the links below to view more comments.
first 1-20, 21-40, 41-60, 61-80, 81-99 next last
---
---