---
---
To: SeekAndFind
The Lib's/Progressives just can't help themselves can they??
---
To: SeekAndFind
But one thing that is true of Asian immigrant groups as different as the Chinese and the Indians is that they tend to be "bimodal," meaning that the immigrants come from two distinct socio-economic groups.
As one observer of South Asian stereotypes notes, the impression is that Indian immigrants come in two varieties and two varieties only: doctors and clerks at 7-Eleven. Nothing in the middle. That isn't true...
This is a perfect example of doublethink. See my tag line.
We need a moratorium on ALL immigration in this country for at least twenty years.

3
posted on
03/17/2014 8:26:32 AM PDT
by
Count of Monte Fisto
(The foundation of modern society is the denial of reality.)
---
To: SeekAndFind
***In an earlier day, California's union-goon-powered politics meant using the law to "maintain the white man's standard in a white man's country,"***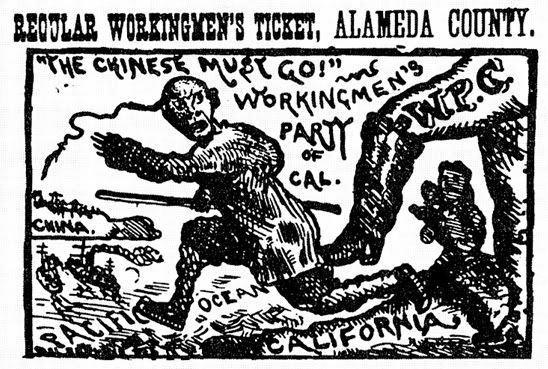 The original knock out game.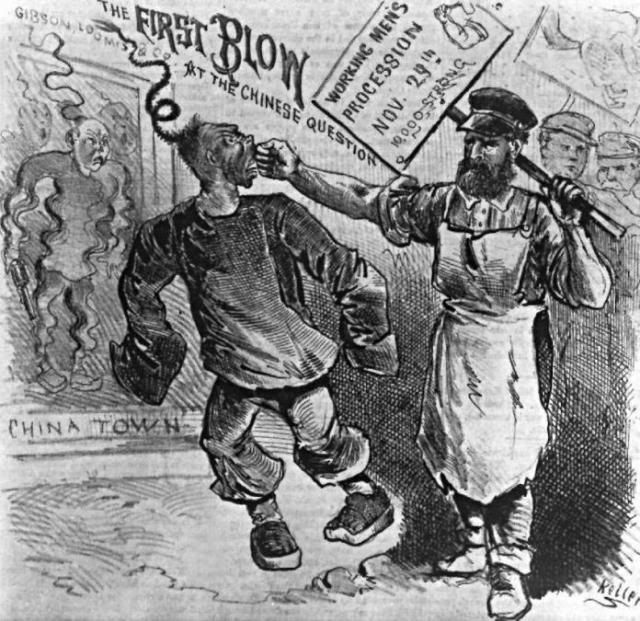 4
posted on
03/17/2014 8:28:36 AM PDT
by
Ruy Dias de Bivar
(Sometimes you need 7+ more ammo. LOTS MORE.)
---
To: SeekAndFind
Ever since when Clinton got so much cash from Mr. Riady, I've NEVER understood why any Asian would be a Democrat ......
5
posted on
03/17/2014 8:30:13 AM PDT
by
fishtank
(The denial of original sin is the root of liberalism.)
---
To: SeekAndFind
8
posted on
03/17/2014 9:36:08 AM PDT
by
Ruy Dias de Bivar
(Sometimes you need 7+ more ammo. LOTS MORE.)
---
FreeRepublic.com is powered by software copyright 2000-2008 John Robinson