---
Sean Hannity Show,M-F,3PM-6PM,EDT,WOR AM,Happy St. Patrick's Day,March 17-21, 2014
Sean Hannity Show ^ | March 17-21, 2014 | Sean Hannity


Posted on 03/17/2014 12:43:19 PM PDT by Biggirl

Welcome To The Sean Hannity Show Thread! All Posters And Lurkers Are WELCOME! The Show Thread Between EL Rushbo And TGO'S Lounge. Be The First To Post And Win A Sean Hannity Show Thread High Power Blender. Listen To Sean Do Comentary, Talk To Guests And Take Calls From YOU! :)=^..^=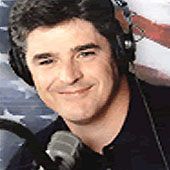 Image by Cool Text: Logo and Button Generator - Create Your Own Logo

---
TOPICS: Constitution/Conservatism; News/Current Events; US: New York
KEYWORDS: politics; seanhannity; talkradio; yawn

Good Afternoon, Happy St. Patrick's Day!:)=^..^=

---
To: Biggirl
Happy St. Patrick's Day all
2
posted on
03/17/2014 1:02:33 PM PDT
by
ExCTCitizen
(2014: The Year of DEAD RINOS)
---
To: ExCTCitizen
Good show, I guess. Listening now, up until he had that weasel Jaime Dupree on there subtly undermining anything that is remotely condemning of Obama and the Democrat's chances in the 2014 elections. That guy is a frigging Democrat weasel plant, IMO.
The bad thing about it is that Sean can't even see it.
3
posted on
03/17/2014 1:31:41 PM PDT
by
Gaffer
(Comprehensive Immigration Reform is just another name for Comprehensive Capitulation)
---
To: Biggirl
LOL to Todd Starnes from the newsbreak: "With deference to the LGBT community, perhaps they misunderstood what Gaelic meant."
4
posted on
03/17/2014 1:33:58 PM PDT
by
NonValueAdded
(Screw the farmers. I can get everything I need at the grocery store.)
---
To: Gaffer
Now Sean is sitting there talking Russia with Buchannan....like it's Reagan and three decades ago.
Seriously, Buchannan (and Hannity agreed) said that we could just outspend them again - Obama is/can take the long view - we have the resources - we don't have to do nothing but wait because Russia is old and all her people are leaving blah, blah, blah....Geez! Lord help us!
I give up. Turned Sean off.
5
posted on
03/17/2014 1:50:20 PM PDT
by
Gaffer
(Comprehensive Immigration Reform is just another name for Comprehensive Capitulation)
---
FreeRepublic.com is powered by software copyright 2000-2008 John Robinson