~ The FReeper Canteen Presents ~
~ Remembering Our Troops!! ~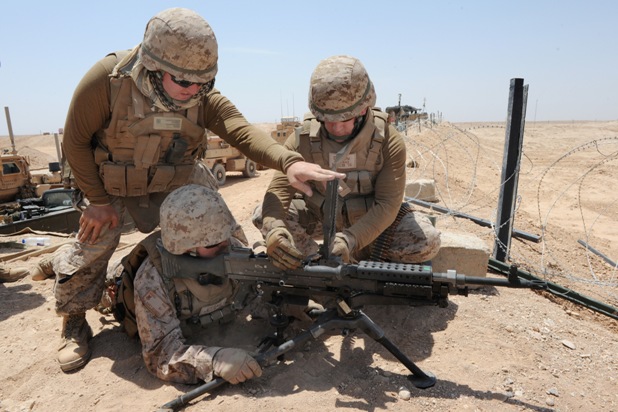 MARKSMENSHIP TRAINING
U.S. Navy Petty Officer 1st Class Baltazar Perez the M-240B fires a machine gun as he participates in marksmanship training on Camp Leatherneck, Afghanistan, June 1, 2013. Perez is assigned to Naval Mobile Construction Battalion 15, an expeditionary element of U.S. Naval Forces that supports units worldwide through force readiness, civil engineering, humanitarian assistance, and building and maintaining infrastructure. U.S. Navy photo by Petty Officer 2nd Class Daniel Garas







Canteen Mission Statement
Showing support and boosting the morale of
our military and our allies' military
and family members of the above.
Honoring those who have served before.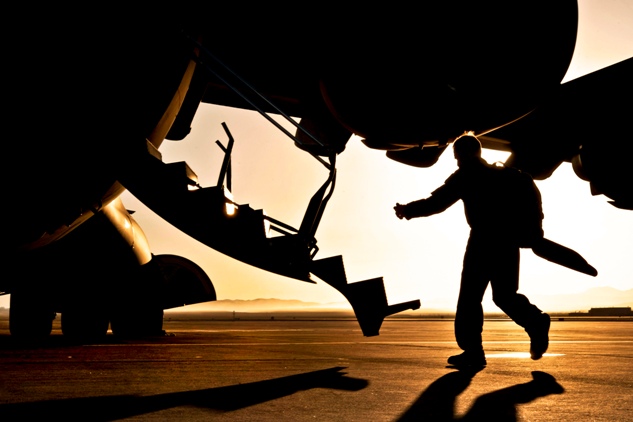 INSTRUCTOR STRIDE
Air Force Maj. Nathan Hangerman boards a C-17 Globemaster aircraft as an instructor during a forcible-entry exercise with airmen and soldiers on Nellis Air Force Base, NV, May 31, 2013. Hangerman, a pilot, is assigned to the 57th Weapons Squadron. The U.S. Air Force Weapons School sponsors this large-scale, air-mobility exercise in which participants plan and execute a complex air-land operation in a simulated contested battlefield. U.S. Air Force photo by Senior Airman Daniel Hughes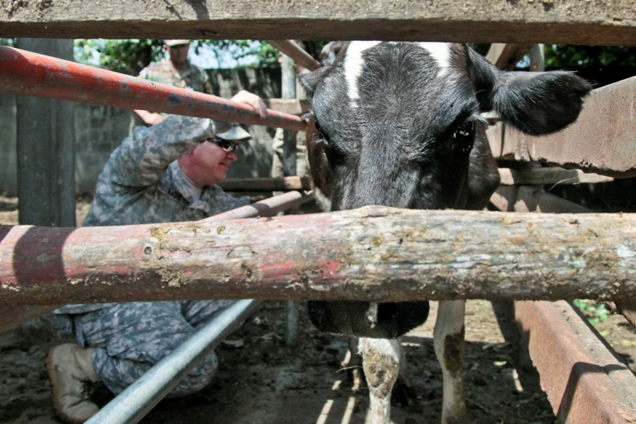 COW CARE
U.S. Army Capt. Matt Radde treats a dairy cow on the Salvadoran cavalry base during Beyond the Horizon 2013 in El Tamarindo, El Salvador, June 1, 2013. The U.S. Southern Command sponsors the joint field training and humanitarian exercise, which provides engineering, construction and health care services to communities. Radde is assigned to the 994th Medical Detachment (Veterinarian Services). U.S. Army photo by Staff Sgt. Brendan Stephens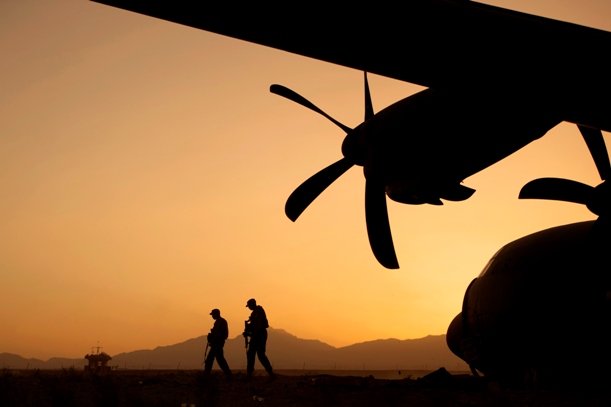 HERCULES OVERHEAD
U.S. Air Force Airman 1st Class Christian Mejia and U.S. Air Force Staff Sgt. Duron Arnold perform a security check around a disabled C-130 Hercules aircraft on Forward Operating Base Shank in Afghanistan's Logar province, June 6, 2013. Mejia and Duron, assigned to the 376th Expeditionary Security Forces Squadron Fly Away Security Team, are forward deployed from Manas Air Base, Kyrgyzstan. U.S. Air Force photo by Master Sgt. Ben Bloker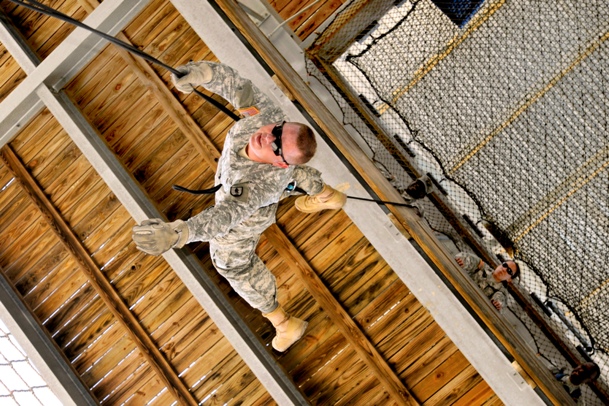 CONFIDENT CANDIDATE
Candidates of South Carolina Army National Guard's Palmetto Military Academy test their confidence on 70-foot Victory Tower on Fort Jackson, SC, June 1, 2013. The candidates conquer the tower's 40-foot cargo net and 40-foot rappelling wall to test their strength and self-confidence during Phase I of the 12-month quest to become an officer. U.S. Army National Guard photo by Sgt. Brian Calhoun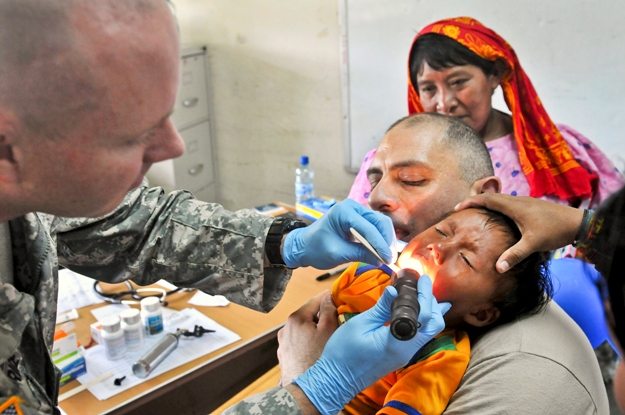 EXAM EMOTION
U.S. Army Maj. Matthew Brice, left, examines a child while U.S. Army Spc. Souheil Sarrouh provides comfort during medical training as part of Beyond the Horizon-Panama 2013 in Catina, Panama, May 29, 2013. The exercise, sponsored by U.S. Southern Command and led by U.S. Army South, deploys U.S. military engineers and medical personnel for training while providing humanitarian and civic assistance. Brice, a physician, and Sarrouh, a combat medic, are assigned to the 256th Combat Support Hospital. U.S. Army photo by Sgt. 1st Class Walter E. Van Ochten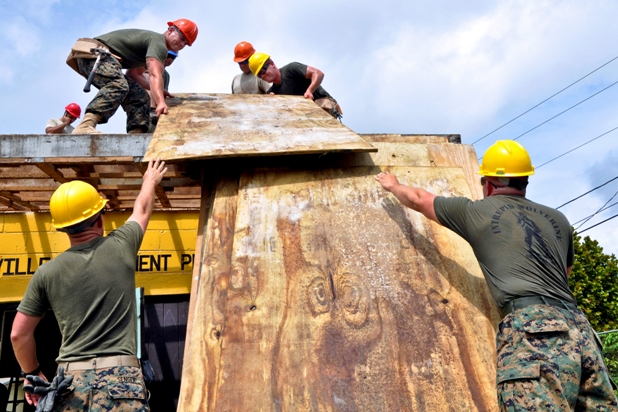 ROOF REPAIR
U.S. Marines and U.S airmen move roof decking to repair the leaky roof at a Hattieville school as part of New Horizons in Hattieville, Belize, June 4, 2013. The Marines are assigned to the Marine Wing support squadrons 471 and 472, and the airmen are assigned to the 823rd Red Horse Squadron. U.S. Air Force photo by Capt. Holly Hess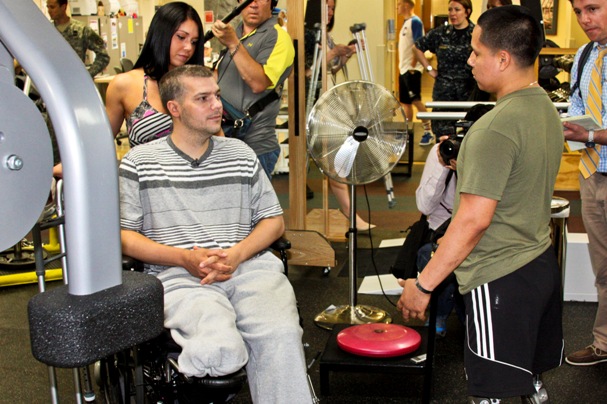 ENCOURAGING WORDS
Marine Corps Sgt. Luis Remache, right, offers words of encouragement to Boston Marathon bombing victim J.P. Norden during Norden's visit to Walter Reed National Military Medical Center in Bethesda, MD, June 12, 2013. Norden and his brother, Paul Norden, each lost a leg, and were pelted with shrapnel during the second blast at the April 15 marathon while shielding others from the first blast. Walter Reed National Military Medical Center photo by Bernard S. Little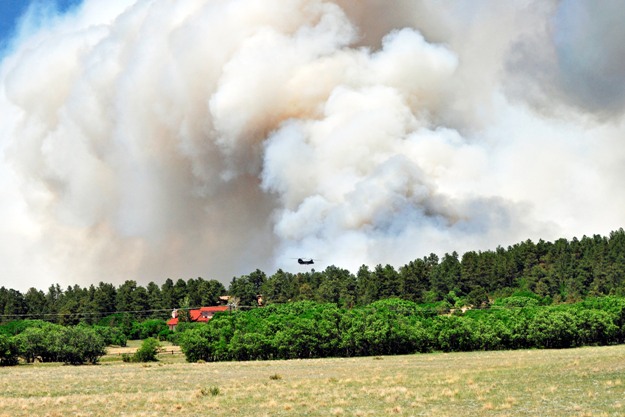 AVIATION SUPPORT
A UH-60 Black Hawk helicopter flies into thick smoke to release water during the Black Forest fire in El Paso County, CO, June 12, 2013. The pilots and crew chiefs are assigned to the 4th Infantry Division's 2nd General Support Aviation Battalion, 4th Aviation Regiment, 4th Combat Aviation Brigade. U.S. Army photo by Sgt. Jonathan C. Thibault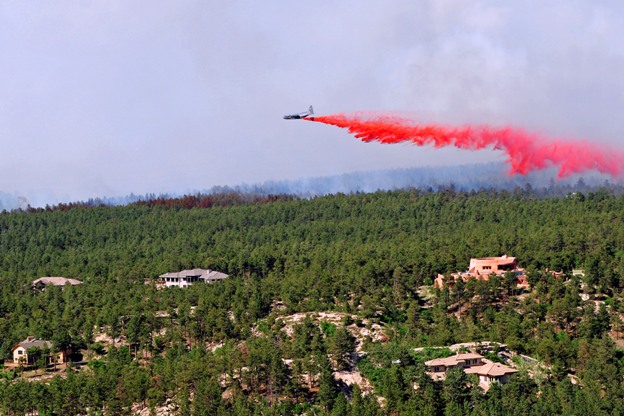 FIRE RETARDANT
An aircraft releases a fire-retardant solution to help stop the spreading Black Forest fire in El Paso County, CO, June 12, 2013. U.S. Army photo by Sgt. Jonathan C. Thibault

Please remember that The Canteen is here to support
and entertain our troops and veterans and their families,
and is family friendly.