~ The FReeper Canteen Presents ~
~ Remembering Our Troops!! ~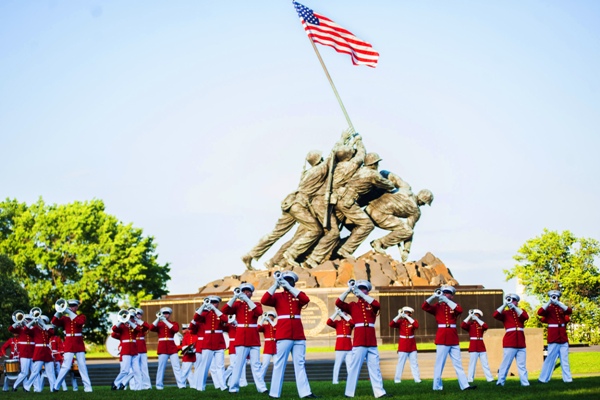 SUNSET PARADE
The U.S. Marine Drum & Bugle Corps performs during a sunset parade at the Marine Corps War Memorial in Arlington, VA, June 11, 2013. U.S. Marine Corps photo by Cpl. Mondo Lescaud







Canteen Mission Statement
Showing support and boosting the morale of
our military and our allies' military
and family members of the above.
Honoring those who have served before.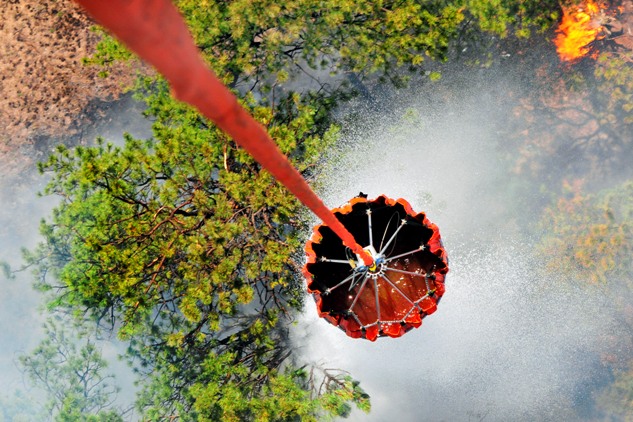 BAMBI BUCKET
A UH-60 Black Hawk helicopter flies into thick smoke while using a Bambi bucket to release water during the Black Forest fire in El Paso County, CO, June 12, 2013. The pilots and crew chiefs are assigned to the 4th Infantry Division's 2nd General Support Aviation Battalion, 4th Aviation Regiment, 4th Combat Aviation Brigade. U.S. Army photo by Sgt. Jonathan C. Thibault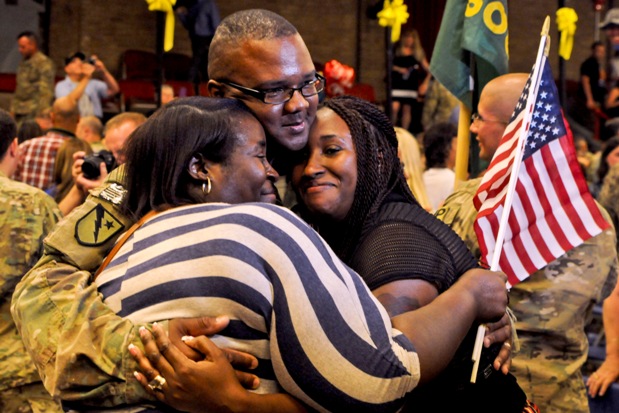 WARM EMBRACES
Army Staff Sgt. Samuel Spencer III gets an embrace from his family after returning from a nine-month deployment to Afghanistan at the Lawrenceville Armory in Trenton, NJ, June 6, 2013. Spencer was assigned to the 508th Military Police Company, which provided security and force protection, and advised the Afghan national police force in the Kabul region. U.S. Army photo by Staff Sgt. Wayne Woolley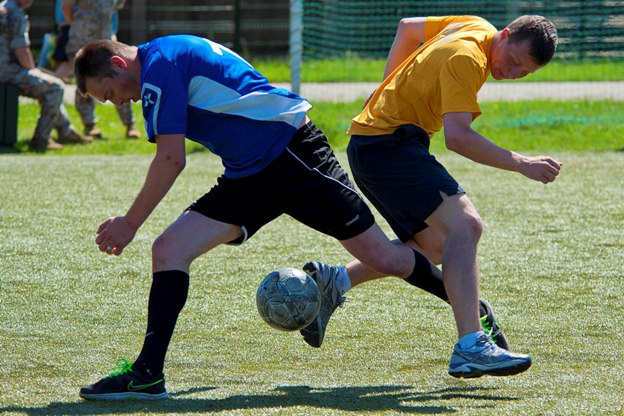 OVERLAPPING LEGS
U.S. Navy Petty 3rd Class Matthew Kelley competes against the Latvian navy soccer team during a Baltops 2013 tournament in Ventspils, Latvia, June 9, 2013. The annual, multinational exercise is designed to enhance maritime capabilities and interoperability with partner nations to promote maritime safety and security in the Baltic Sea. Kelley is assigned to the amphibious command ship USS Mount Whitney. U.S. Navy photo by Petty Officer 2nd Class Josh Bennett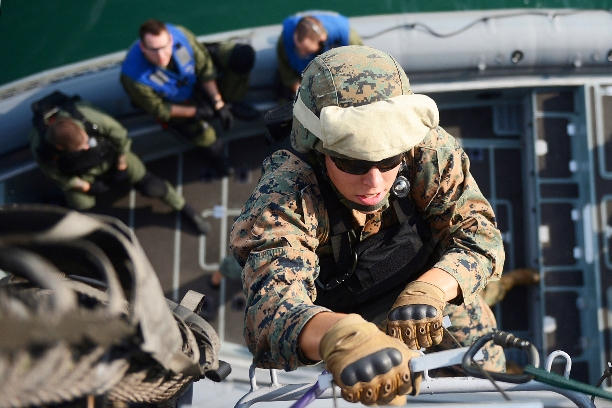 JACOB'S CLIMB
Marine Corps Lance Cpl. Darren Clay uses a Jacob's ladder to board the littoral combat ship USS Freedom during a joint visit, board, search and seizure exercise in Singapore, June 11, 2013. The Freedom is in Singapore on an overseas deployment. U.S. Navy photo by Petty Officer 1st Class Cassandra Thompson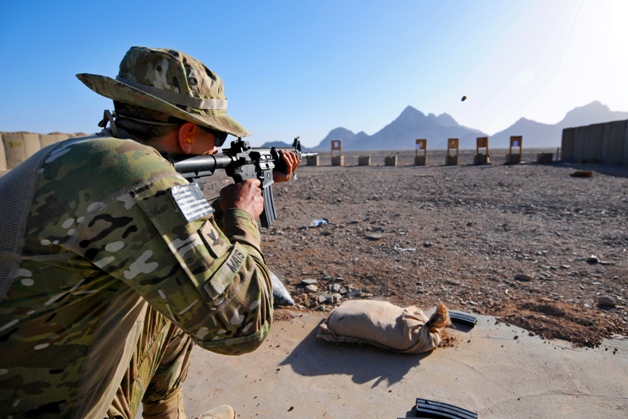 RIFLE RANGE
U.S. Navy Petty Officer 3rd Class Brian Mays participates in a rifle qualification range on Forward Operating Base Farah in Farah province, Afghanistan, June 8, 2013. Mays, a hospital corpsman, is assigned to Provincial Reconstruction Team Farah. U.S. Navy photo by Lt. j.g. Matthew Stroup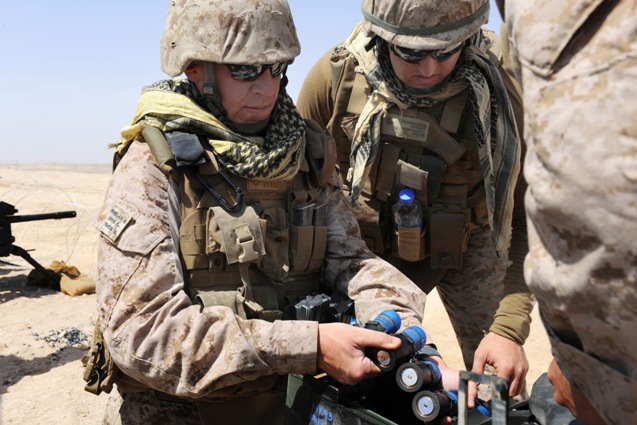 GRENADE LAUNCHER
U.S. Navy Petty Officer 2nd Class Matthew Dunkle, left, loads training rounds into an MK19 40mm grenade launcher while participating in marksmanship training on Camp Leatherneck in Helmand province, Afghanistan, June 1, 2013. Dunkle, a construction mechanic, is assigned to Naval Mobile Construction Battalion 15's convoy security element. U.S. Navy photo by Petty officer 2nd Class Daniel Garas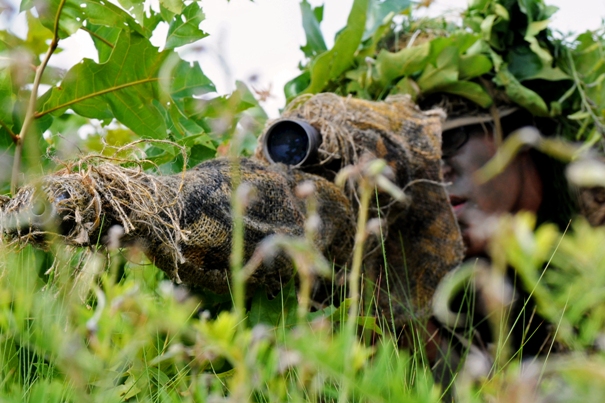 SCOPE VIEW
A paratrooper peers through his scope to observe a target during his brigade's fire support coordination exercise on Fort Bragg, NC, June 6, 2013. The paratrooper, a sniper, is assigned to the 82nd Airborne Division's 4th Squadron, 73rd Cavalry Regiment, 4th Brigade Combat Team. U.S. Army photo Sgt. Adonis Williams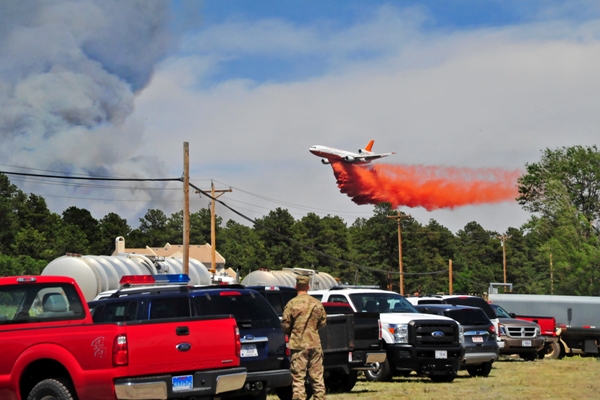 BLACK FOREST FIRE
Colorado Army National Guard and Fort Carson, CO, aviation assets provide firefighting assistance during the Black Forest fire in El Paso County, CO, June 12, 2013. UH-60 Black Hawk and CH-47 Chinook helicopters are being used to fight the fire. U.S. Army photo by 2nd Lt. Skye A. Robinson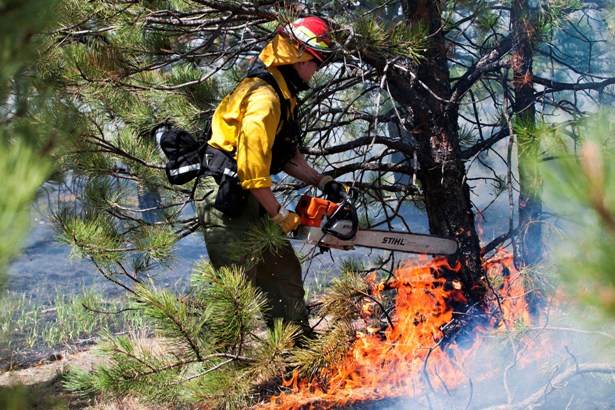 TREE CUTTER
An Air Force Academy firefighter cuts down a tree in an attempt to control the spread of the Black Forest Fire in Colorado Springs, CO, June 12, 2013. U.S. Air Force photo by Master Sgt. Christopher DeWitt

Please remember that The Canteen is here to support
and entertain our troops and veterans and their families,
and is family friendly.