---
To: Strategy
From Star Wars: Episode I - The Phantom Menace
Governor Sio Bibble: "A communications disruption could mean only one thing: invasion."
The Ukraine better keep that in mind ... :-) ...
7
posted on
03/27/2014 10:36:31 AM PDT
by
Star Traveler
(Remember to keep the Messiah of Israel in the One-World Government that we look forward to coming)
---
To: Star Traveler
Interesting photo of Kerry meeting with Lavrov taking their seats for meeting.... Wed at the Hague...none looked too happy..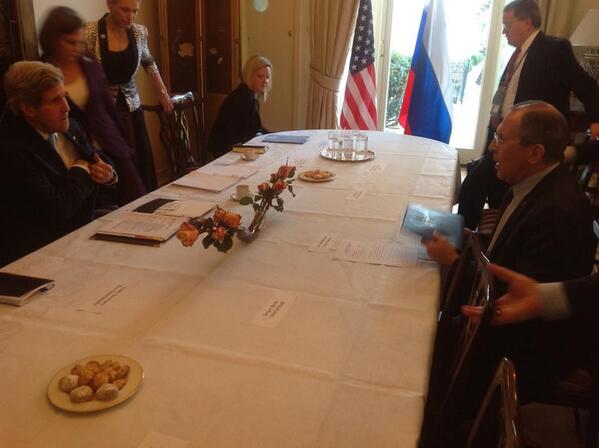 ---
To: Star Traveler
"From Star Wars: Episode I - The Phantom Menace
Governor Sio Bibble: "A communications disruption could mean only one thing: invasion.""
As a fellow sci-fi fan, I award you the following points:
+100 points for the Star Wars quote in a non-Star Wars thread.
+200 points for relevancy.
+200 points for humor.
-500 points for mentioning the "Phantom Menace."
You must unlearn what you have learned! :-)
---
FreeRepublic.com is powered by software copyright 2000-2008 John Robinson