---
To: caww
Kind of a hottie, for a freak.
So she wants a 'a new fascist European Union', eh? I think that she will fit right in, although she'll have to ditch the swastika. The symbol is verboten, the policies are not.
21
posted on
04/04/2014 1:14:47 PM PDT
by
Psalm 144
(FIGHT! FIGHT! SEVERE CONSERVATIVE AND THE WILD RIGHT!)
---
To: Psalm 144
You should see her friends! If you're indeed judged by the company you keep she is by no means a hottie.
Much of those as herself, are all wrapped up in the New Age Jargon....as well as the Aryan race taking over...bunch o fruitcakes like the Age of Aquarius peaceniks of the 60's.....History always repeats itself..."There is nothing new under the sun". However....these groups will be very easily led by the likes of Hillary Clinton and that era of politicians....they know the game and have had years to perfect it. So these guys will gladly get in step with the progressive march...
Just as an example:
Here's ol' Hillary with the Russian Pussy Riot girls...loving each other...."strange bed-fellows is an understatement"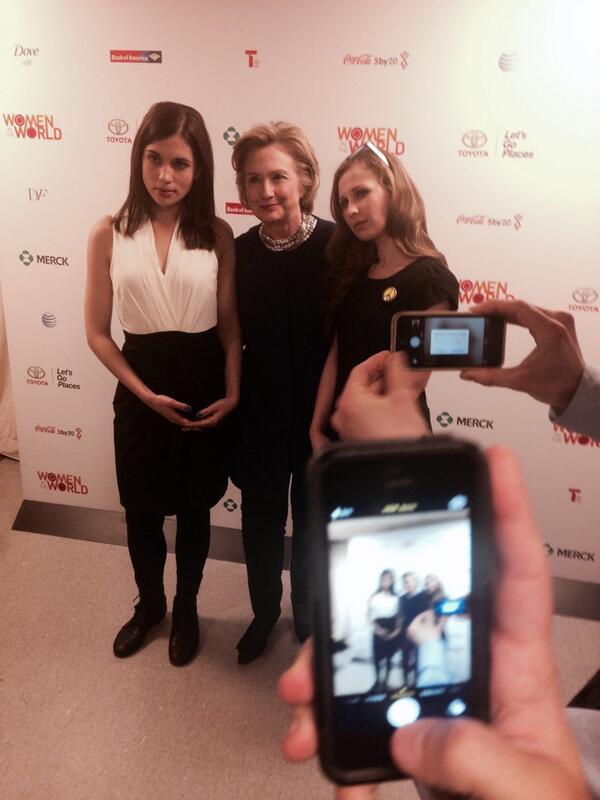 ---
FreeRepublic.com is powered by software copyright 2000-2008 John Robinson