---
To: Jim Robinson; MNDude
Dear Jim,
Free Republic's independence is why I'm proud to be a "dollar a day" contributor. Conservatives need to stick together and fight the evil being forced on Free America by the fascist Left.
MNDude posted a thread earlier regarding feedback to Mozilla for their shameful handling of their CEO's forced resignation.
http://www.freerepublic.com/focus/news/3140974/posts?q=1&;page=1
I beg of you, please post that link to the sidebar to make sure every Freeper sees it. Mozilla's input page is on fire with people unhappy with them over this issue, and now is the perfect opportunity to keep this issue front and center.
28
posted on
04/04/2014 8:33:02 PM PDT
by
Nacho Bidnith
(The Govt's war on drugs was the setup for war on the American People)
---
To: Nacho Bidnith; Jim Robinson
Free Republic's independence is why I'm proud to be a "dollar a day" contributor....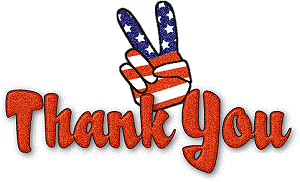 So Much,

Nacho Bidnith!!!

God bless and keep you and everyone you love.
33
posted on
04/04/2014 8:45:33 PM PDT
by
onyx
(Please Support Free Republic - Donate Monthly! If you want on Sarah Palin's Ping List, Let Me know!)
---
FreeRepublic.com is powered by software copyright 2000-2008 John Robinson