---
To: FReepers; Patriots; FRiends
Thank You Wonderful, Fabulous FReeper PATRIOT DONORS!!!!

YOUR LOYAL SUPPORT IS TRULY & GREATLY APPRECIATED!




Thank you all very much!

Your loyal support keeps FR alive and is greatly appreciated!!

FReepers ROCK!!

~Jim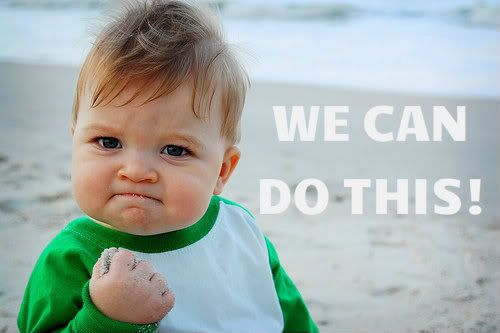 FR Needs Everyone to Contribute!




God Bless and Keep You All

Every Donation Counts! Make yours Monthly, if you can!
Please Support Your Beloved FR Today


2014 Q2 Scoreboard — ranked by total receipts
Rank
Location
Receipts
Monthlies
Total
#
Avg/Per
Total
#
Avg/Per
1

Texas
$1,800.00
33
$54.55
$1,255.00
79
$15.89
2

Florida
1,401.00
26
53.88
1,038.00
48
21.62
3

California
940.00
26
36.15
990.00
65
15.23
4
Illinois
600.00
13
46.15
145.00
11
13.18
5
Maryland
480.00
7
68.57
305.00
15
20.33
6
Pennsylvania
455.00
9
50.56
285.00
20
14.25
7
Arkansas
445.00
5
89.00
80.00
5
16.00
8
North Carolina
440.00
7
62.86
390.00
19
20.53
9
Georgia
397.00
9
44.11
293.00
22
13.32
10
Virginia
395.00
7
56.43
417.00
24
17.38
11
Washington
342.00
9
38.00
417.00
21
19.86
12
Louisiana
335.00
3
111.67
103.00
6
17.17
13
Ohio
309.00
10
30.90
276.00
18
15.33
14
New York
300.00
12
25.00
270.00
21
12.86
15
Alabama
270.00
4
67.50
170.00
7
24.29
16
Minnesota
225.00
10
22.50
235.00
14
16.79
17
Michigan
220.00
7
31.43
360.00
16
22.50
18
South Carolina
211.34
6
35.22
150.00
11
13.64
19
Nebraska
180.00
6
30.00
40.00
4
10.00
20
Oklahoma
171.00
6
28.50
140.00
8
17.50
21
Oregon
160.66
3
53.55
150.00
10
15.00
22
Colorado
135.00
5
27.00
285.00
13
21.92
23
Kentucky
130.00
4
32.50
70.00
4
17.50
24
New Jersey
125.00
5
25.00
160.00
9
17.78
25
Missouri
110.00
7
15.71
220.00
13
16.92
26
Tennessee
110.00
8
13.75
255.00
16
15.94
27
Indiana
100.00
3
33.33
140.00
10
14.00
28
Montana
100.00
2
50.00
50.00
1
50.00
29
Connecticut
95.00
2
47.50
145.00
6
24.17
30
Wisconsin
95.00
3
31.67
178.00
7
25.43
31
Utah
80.00
3
26.67
90.00
3
30.00
32
Arizona
75.00
3
25.00
150.00
14
10.71
33
New Hampshire
70.00
3
23.33
80.00
7
11.43
34
New Mexico
70.00
4
17.50
81.00
6
13.50
35
Kansas
65.00
3
21.67
160.00
12
13.33
36
Nevada
60.00
2
30.00
65.00
6
10.83
37
Idaho
55.00
2
27.50
95.00
4
23.75
38
Mississippi
50.00
2
25.00
195.00
7
27.86
39
Germany
50.00
2
25.00
40
Japan
50.00
1
50.00
41
Alaska
40.00
2
20.00
55.00
3
18.33
42
Hawaii
40.00
2
20.00
80.00
5
16.00
43
Maine
30.00
1
30.00
57.00
4
14.25
44
El Salvador
30.00
1
30.00
45
Norway
20.00
1
20.00
20.00
1
20.00
46
Massachusetts
20.00
2
10.00
256.00
15
17.07
47
Vermont
20.00
1
20.00
15.00
1
15.00
48
Albania
10.00
1
10.00
10.00
1
10.00
49
Canada
10.00
1
10.00
25.00
2
12.50
District of Columbia
40.00
2
20.00
Iowa
40.00
2
20.00
United Kingdom
30.00
1
30.00
South Dakota
25.00
3
8.33
Delaware
20.00
1
20.00
Wyoming
10.00
1
10.00
Switzerland
10.00
1
10.00
Never Never Land
470.00
8
58.75
473.00
42
11.26
57 locations total
$12,392.00
302
$41.03
$11,094.00
667
$16.63
43
posted on
04/11/2014 10:41:53 AM PDT
by
RedMDer
(May we always be happy and may our enemies always know it. - Sarah Palin, 10-18-2010)
---
To: All
The Great State of Florida
***
"Florida is a state in the southeastern region of the United States, bordered to the west by the Gulf of Mexico, to the north by Alabama and Georgia and to the east by the Atlantic Ocean. Florida is the 22nd most extensive, the 4th most populous, and the 8th most densely populated of the 50 United States. The state capital is Tallahassee, its largest city is Jacksonville, and the Miami metropolitan area is the largest metropolitan area in the southeastern United States.
Much of Florida is situated on a peninsula between the Gulf of Mexico, the Atlantic Ocean, and the Straits of Florida. Its geography is marked by a coastline, by the omnipresence of water and the threat of hurricanes. Florida has the longest coastline in the contiguous United States, encompassing approximately 1,350 miles (2,170 km), and is the only state to border both the Gulf of Mexico and the Atlantic Ocean. Much of the state is at or near sea level and its terrain is characterized by sedimentary soils. The climate varies from subtropical in the north to tropical in the south. Its symbolic animals like the American alligator, Florida panther and the manatee, can be found in the Everglades, one of the most famous national parks in the world. "

source: Wikipedia
44
posted on
04/11/2014 10:47:04 AM PDT
by
trisham
(Zen is not easy. It takes effort to attain nothingness. And then what do you have? Bupkis.)
---
To: RedMDer
Good afternoon.
I've got to do this, only because I've been right for 16 years...
FL will come in third. There I said it.
If I hit the lotto, and FL comes in second or first, I will hire the Rolling Stones for a concert on the banks of lake Okeechobee for all FL FReepers.
5.56mm

---
FreeRepublic.com is powered by software copyright 2000-2008 John Robinson