---
To: Monthly Donors; FReepers; Patriots; FRiends
Thank You Super Fabulous $1 A Day Club Members!


VERY GENEROUS FReeper Sponsors are kicking in $10 for EVERY New $1-A-DAY DONOR!!!

PLEASE CONSIDER DONATING MONTHLY
Sign up with Jim right now!!!!


Welcome to the Club and Thanks Again to All New $1 A Day Club Members!!!



Dollar-A-Day Club

1234
4woodenboats
50mm
abigailsmybaby
afnamvet
afraidfortherepublic
Alamo-Girl
Allen In Texas Hill Country
American Number 181269513
American Quilter
Americanexpat
AmericanGirlRising
Angelwood
Axelsrd
babble-on
Balding_Eagle
basil
beandog
Betty Jane
BIGLOOK
Billthedrill
blkmontecarlo
BlueLancer
boatbums
Bockscar
BornToBeAmerican
brityank
Brytani
BuckeyeTexan
Bush_Democrat
ButThreeLeftsDo
callisto
CaptRon
CedarDave
cedarswingman
Chairman_December_19th_Society
Chode
CholeraJoe
Chuck54
CindyDawg
Clint N. Suhks
Col Freeper
commonguymd
concernedgrandma
concretebob
ConorMacNessa
Conspiracy Guy
crazy aunt in the attic
credo 2
daddysprincess
DakotaRifle
dalereed
DCBryan1
deadrock
Ditter
dixiechick2000
do the dhue
drc43
duckbutt
dutchess
editor-surveyor
EdReform
Elderberry
Ellesu
el_texicano
EXCH54FE
Exit 148
F.J. Mitchell
FairWitness
Fiddlstix
Flashman_at_the_charge
FlyingEagle
freedom1st
FreeperMania
freespirited
gangplank73
george76
GeorgiaBushie

GitmoSailor
glock rocks
goodnesswins
goosie
Grampa Dave
GRRRRR
GunsareOK
HairOfTheDog
Hang'emAll
harpu
hattend
hawaiianninja
HiJinx
holly go-rightly
hoosiermama
houeto
hsalaw
ImpBill
I_be_tc
JacksonsDaddy
JacksonsMommy
Jacvin
Jane Long
Jazusamo
JeanS
Jenbean
Judith Anne
Just another Joe
JustaNobody
Kathy in Alaska
katnip
katykelly
kburi
kellyrae
ken21
Kenika
kitchen
Kitten1
LakeLady
Laura Earl
Lazamataz
leapfrog0202
liberty or death
Lisamei62
Little Bill
Lonesome in Massachussets
Lucius Cornelius Sulla
lula
LUVW
Mad_Tom_Rackham
MarineMom613
McGavin999
mel
MindyW
Minute Gal
Miss Behave
Moiraine
mojitojoe
mojo114
moose07
Movemout
Mr. Smorch
musicman
mykroar
Nacho Bidnith
napscoordinator
NewAZson
NewLand
Nik Naym
NinoFan
NoGrayZone
notaliberal
NY Attitude
NYTexan
oceanperch
OKIEDOC
ol' hoghead

omegatoo
onyx
Oregon Jim
outofsalt
OwenKellogg
Owl_Eagle
pelican
PerConPat
Pete-R-Bilt
PfromHoGro
Pharmboy
plsjr
politicalmerc
primatreat
prof.h.mandingo
Publius
Publius6961
Quilla
RabidBartender
Rafterman
Recovering Ex-hippie
RedMDer
RichInOC
rlmorel
RobFromGa
Roccus
rodguy911
Ron C
RonDog
Roos_Girl
Rushmore Rocks
samadams2000
SamAdams76
saminfl
ScaniaBoy
Scarpetta
scott7278
ScottHawaiian
scripter
seekthetruth
Seizethecarp
SES1066
SFConservative
Sir Hailstone
sjeann
Slip18
smitti
South Hawthorne
southernnorthcarolina
steveegg
SubMareener
TaxRelief
texas booster
The Citizen Soldier
The Right Stuff
The Shrew
ThePythonicCow
Tijeras_Slim
TnGOP
TomServo
Two-Bits
umgud
upsdriver
UpstateNYRouser
usflagwaver
Utah Binger
Utah Binger
Verbosus
vetvetdoug
West Texas Chuck
William Tell
Wpin
WVNan
X-FID
xzins
YepYep
~Kim4VRWC's~


By contributing at least $30 a month or $360 a year to Free Republic, you may become a member of the Dollar-A-Day Club.

You may contribute any combination of monthly and/or one-time contributions by Credit Card, Mail-In Check, Money Order or PayPal to reach this goal.

DONOR NAMES ARE ADDED TO THIS LIST ONLY BY REQUEST OF THE DONOR.

Please contact Jim Robinson if you're a Dollar-A-Day Donor and would like your name to appear on this List! Thanks very much and thank you for your loyal support of Free Republic!


---

Special Thanks To Ron C. For His Help With The List.

---

Table Format and Background Graphics Made By: Fiddlstix
27
posted on
04/27/2014 8:48:36 AM PDT
by
RedMDer
(May we always be happy and may our enemies always know it. - Sarah Palin, 10-18-2010)
---
To: FReepers; Patriots; FRiends
Attention voters!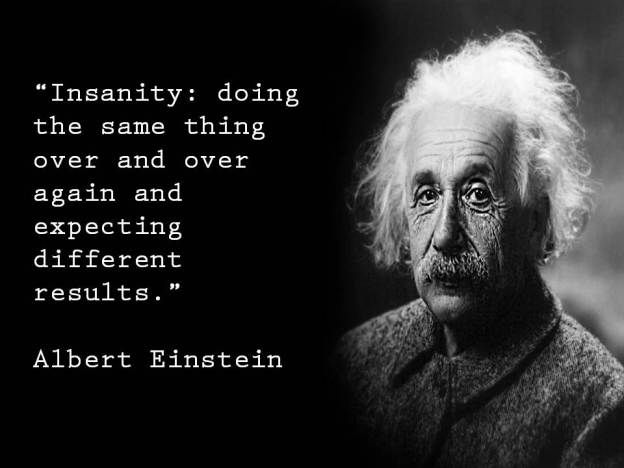 Please click the link above to contribute by secure server or by mail to:
Free Republic - PO Box 9771 - Fresno, CA 93794

Make it a monthly if you can.
Keep freedom ALIVE!!
Thank you all very much!!
God bless.
30
posted on
04/27/2014 8:50:23 AM PDT
by
RedMDer
(May we always be happy and may our enemies always know it. - Sarah Palin, 10-18-2010)
---
FreeRepublic.com is powered by software copyright 2000-2008 John Robinson