---
To: FReepers

Support Free Republic.
We need your help to keep the lights on.
FR is funded solely by contributions made by
liberty loving people who enjoy and use it.

Every donation counts no matter how big or small.
If you can donate $5, $10, $20, $100 or more,
it would be greatly appreciated.
26
posted on
05/05/2014 9:52:24 AM PDT
by
RedMDer
(May we always be happy and may our enemies always know it. - Sarah Palin, 10-18-2010)
---
To: FReepers
"Dishonesty and incompetence so often goes hand in hand,
because one is used to hide the other"...
Does That Describe This Man?
Donate
---
To: FReepers; Patriots; FRiends
Thank You!!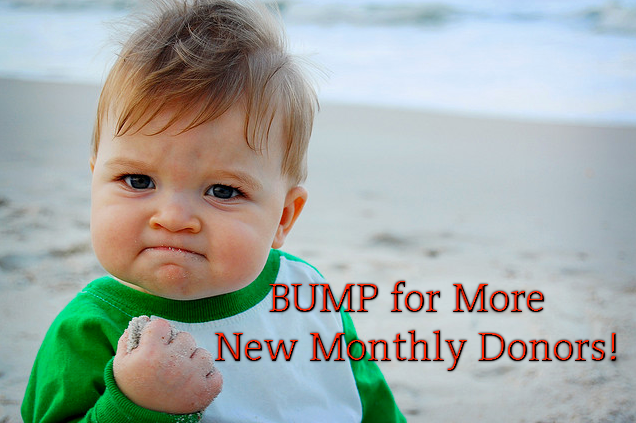 Twenty-seven FReeper-Patriots are now
New Monthly Donors.

Generous FReepers have Sponsored
$10 each for each New Monthly Donor knowing that
Donating Monthly is the Ideal way to
Reliably support FR!
Please sign up here today!
Thank you!
Who will be number 28 and beyond?

28
posted on
05/05/2014 9:55:06 AM PDT
by
RedMDer
(May we always be happy and may our enemies always know it. - Sarah Palin, 10-18-2010)
---
FreeRepublic.com is powered by software copyright 2000-2008 John Robinson