---
California Voter Information Guide - No fraud here (Vanity)
Super7man


Posted on 05/07/2014 2:34:16 PM PDT by super7man

I just received my California voter information guide and noticed that it is NOT required to provide identification when registering to vote. BUT you MAY be asked to show ID the first time you vote.

See the attached image of what suffices as a legitimate ID at the time of voting.

No opportunity for fraud here. They have this thing really locked down. You would not believe what they put me through here to get my Health Club ID.

Not that it matters much to me, as we now have an open primary in California and there will only be Democrats on the ballot in the general election.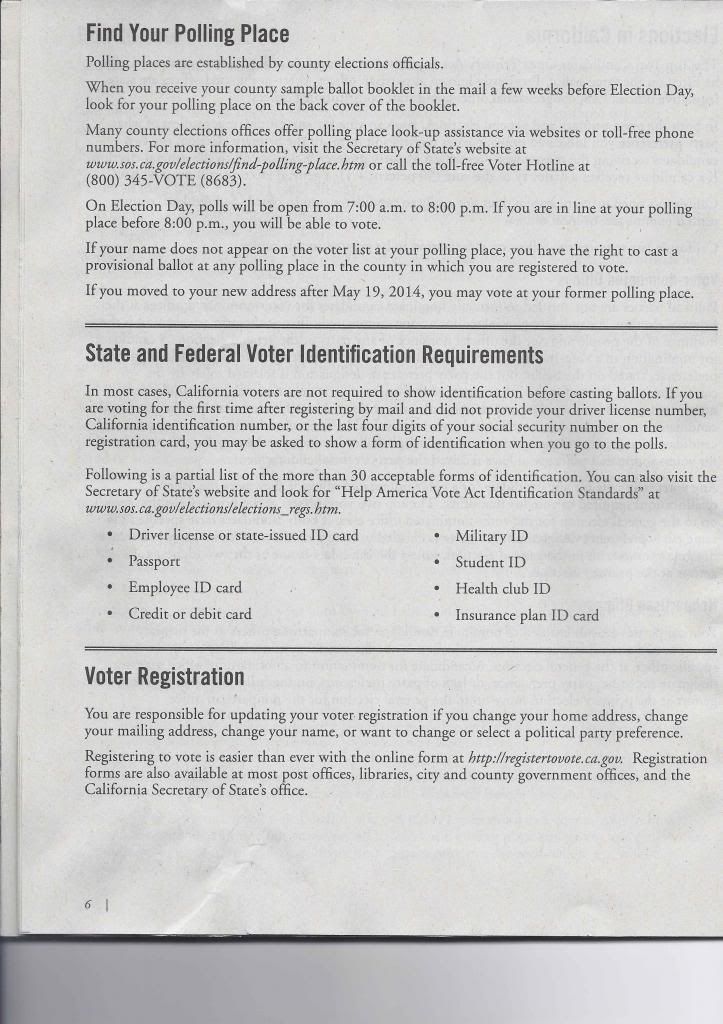 ---
TOPICS: Government; Politics/Elections; US: California
KEYWORDS: california; election; fraud
---
---
---
---
---
---
---
---
---
---
---
---
---
---
---
---
---
---
---