---
Sean Hannity Show,M-F,3PM-6PM,EDT,WOR AM,May 27-30, 2014
Sean Hannity Show ^ | May 27-30, 2014 | Sean Hannity


Posted on 05/27/2014 12:06:59 PM PDT by Biggirl

Welcome To The Sean Hannity Show Thread! All Posters And Lurkers Are WELCOME! The Show Thread Between EL Rushbo And TGO'S Lounge. Be The First To Post And Win A Sean Hannity Show Thread High Power Blender. Listen To Sean Do Comentary, Talk To Guests And Take Calls From YOU! :)=^..^=

Image by Cool Text: Free Graphics Generator - Edit Image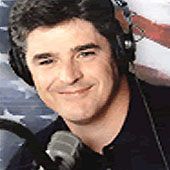 ---
TOPICS: Constitution/Conservatism; News/Current Events; US: New York
KEYWORDS: politics; seanhannity; talkradio

Good Afternoon, WELCOME To The Sean Hannity Show!

---
To: Biggirl; All
If America "had a dream" to live prosperous and free,
Then the dream must killed, and consumed you see.
The Obamavultures continue feasting, while Boehner sits still,
"Both" parties know our pain as required collateral damage to fulfill.
What word did our Doormat Republicans not understand,
When Obama was first crowned The Tyrant of the Land?
Was it "Fundamentally" or "Transform" or "The United States of America?"
Why are these confused Leader Doormat Republicans still kept in power?
Why haven't our TEA Party House Members sent Boehner to the back bench?
What does it take be it Benghazi, NSA, IRS, DOJ, or Delay to Death of our Vets?
Who are the Patriot House Members of "both" Parties to vote out Boehner?
When do We, the People rise up and declare that ENOUGH IS ENOUGH!!?
When do our elected House Members stand and deliver?
When does the well-deserved Impeachment of Obama begin?
When do our House Constitutional Checks and Balances kick in?
Back in DC, things are as calm as can be,
Obama lies, frames, blames, denies and delays,
Allowing the Obamavultures to feast as before,
While Boehner, Cantor, McCarthy, Ryan, and Issa,
Hold open the race to the bottom door - - - -.
It is time, - - - - time a change in 2014.
2
posted on
05/27/2014 12:19:13 PM PDT
by
Graewoulf
(Democrats' Obamacare Socialist Health Insur. Tax violates U.S. Constitution AND Anti-Trust Law.)
---
To: Biggirl
Hannity had his best show all year last Friday.
---
FreeRepublic.com is powered by software copyright 2000-2008 John Robinson