~ The FReeper Canteen Presents ~
~ Ronald Reagan, We Miss You!! ~
February 6, 1911 - June 5, 2004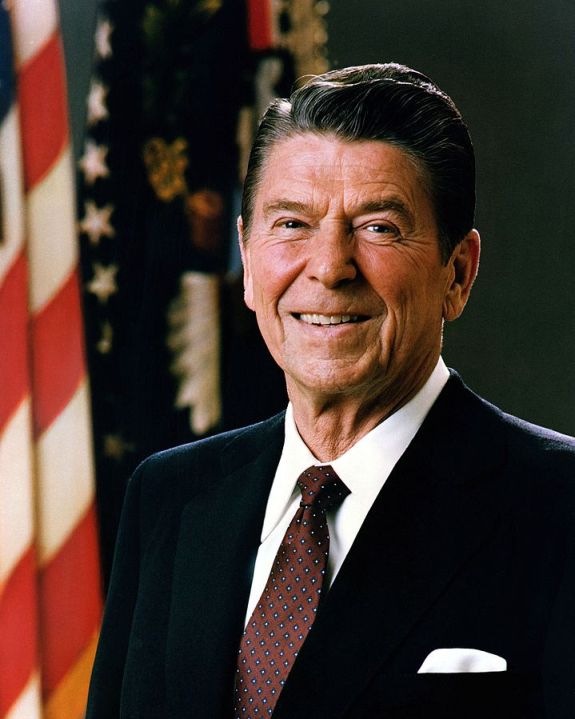 OFFICIAL PORTRAIT OF THE 40TH PRESIDENT OF THE UNITED STATES OF AMERICA







Canteen Mission Statement
Showing support and boosting the morale of
our military and our allies' military
and family members of the above.
Honoring those who have served before.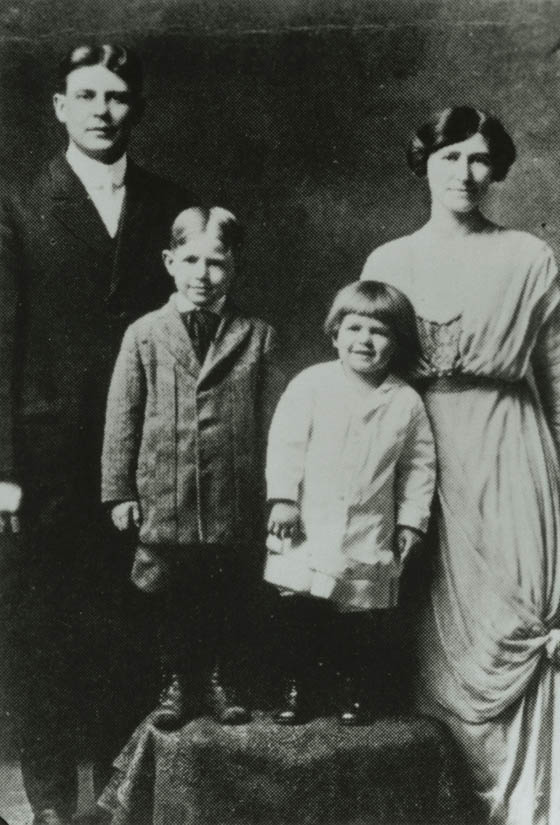 REAGAN CHRISTMAS CARD 1917
Ronald Wilson Reagan was born in an apartment on the second floor of a commercial building in Tampico, Illinois on February 6, 1911, to Jack Reagan and Nelle (Wilson) Reagan. Reagan's father was a salesman and a storyteller, the grandson of Irish Catholic immigrants from County Tipperary, while his mother had Scots and English ancestors. Reagan had one sibling, his older brother, Neil (1908–1996), who became an advertising executive. As a boy, Reagan's father nicknamed his son "Dutch", due to his "fat little Dutchman"-like appearance, and his "Dutchboy" haircut; the nickname stuck with him throughout his youth. Reagan's family briefly lived in several towns and cities in Illinois, including Monmouth, Galesburg, and Chicago, in 1919, they returned to Tampico and lived above the H.C. Pitney Variety Store until finally settling in Dixon. After his election as president, residing in the upstairs White House private quarters, Reagan would quip that he was "living above the store again".
According to Paul Kengor, author of God and Ronald Reagan, Reagan had a particularly strong faith in the goodness of people, which stemmed from the optimistic faith of his mother, Nelle, and the Disciples of Christ faith, which he was baptized into in 1922. For the time, Reagan was unusual in his opposition to racial discrimination, and recalled a time in Dixon when the local inn would not allow black people to stay there. Reagan brought them back to his house, where his mother invited them to stay the night and have breakfast the next morning.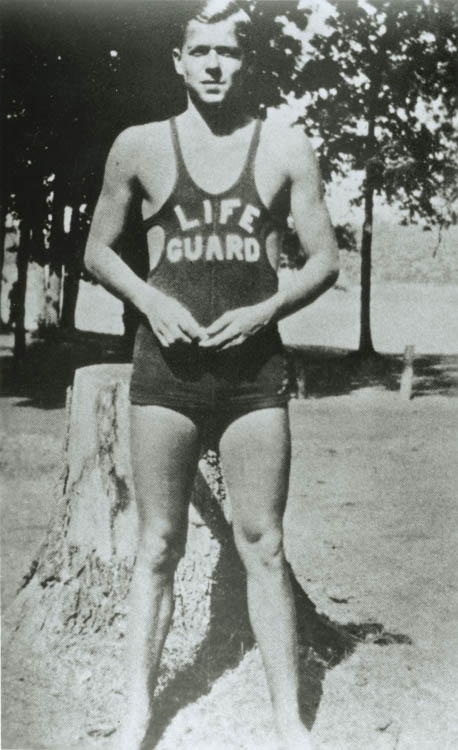 LIFEGUARD 1927
His first job was as a lifeguard at the Rock River in Lowell Park, near Dixon, in 1927. Over a six-year period, Reagan reportedly performed 77 rescues as a lifeguard, notching a mark on a wooden log for each one.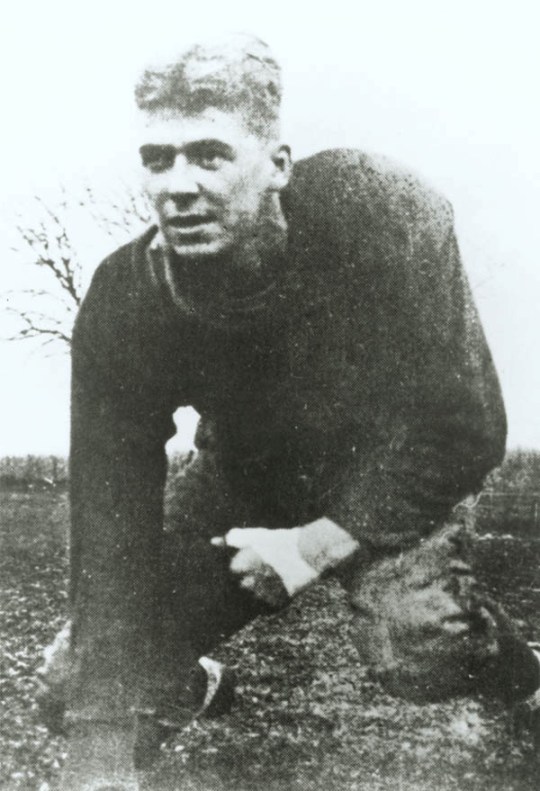 EUREKA COLLEGE 1929
Reagan attended Eureka College, where he became a member of the Tau Kappa Epsilon fraternity, a cheerleader, and majored in economics and sociology. He developed a reputation as a jack of all trades, excelling in campus politics, sports and theater. He was a member of the football team, captain of the swim team and was elected student body president. As student president, Reagan led a student revolt against the college president after he tried to cut back the faculty.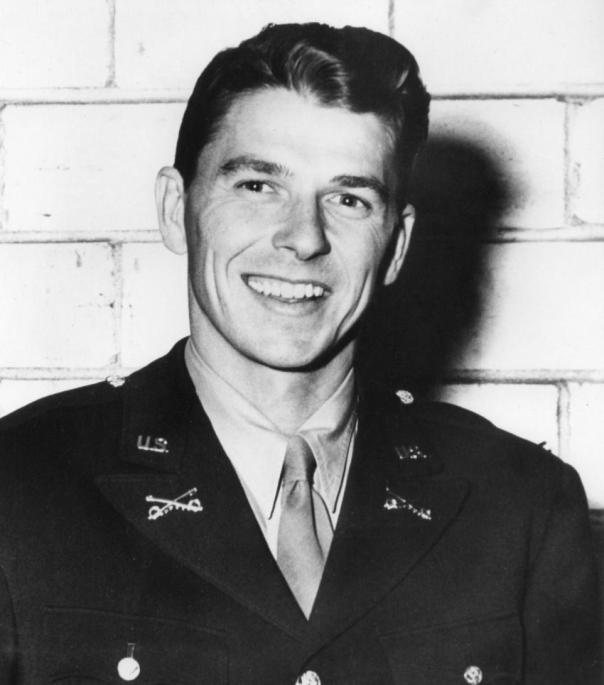 LT RONALD REAGAN, Troop B, 322nd Cavalry 1937
After completing fourteen home-study Army Extension Courses, Reagan enlisted in the Army Enlisted Reserve on April 29, 1937, as a private assigned to Troop B, 322nd Cavalry at Des Moines, Iowa. He was commissioned a second lieutenant in the Officers Reserve Corps of the cavalry on May 25, 1937.
Reagan was ordered to active duty for the first time on April 18, 1942. Due to his nearsightedness, he was classified for limited service only, which excluded him from serving overseas. His first assignment was at the San Francisco Port of Embarkation at Fort Mason, California, as a liaison officer of the Port and Transportation Office. Upon the approval of the Army Air Force (AAF), he applied for a transfer from the cavalry to the AAF on May 15, 1942, and was assigned to AAF Public Relations and subsequently to the First Motion Picture Unit (officially, the "18th Army Air Force Base Unit") in Culver City, California. On January 14, 1943, he was promoted to first lieutenant and was sent to the Provisional Task Force Show Unit of This Is The Army at Burbank, California. He returned to the First Motion Picture Unit after completing this duty and was promoted to captain on July 22, 1943.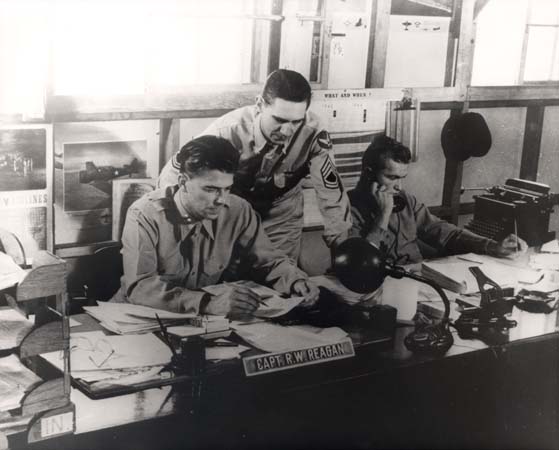 In January 1944, Reagan was ordered to temporary duty in New York City to participate in the opening of the Sixth War Loan Drive. He was re-assigned to the First Motion Picture Unit on November 14, 1944, where he remained until the end of World War II. He was recommended for promotion to major on February 2, 1945, but this recommendation was disapproved on July 17 of that year. While with the First Motion Picture Unit in 1945, he was indirectly involved in discovering actress Marilyn Monroe. He returned to Fort MacArthur, California, where he was separated from active duty on December 9, 1945. By the end of the war, his units had produced some 400 training films for the AAF.
Reagan never left the United States during the war, though he kept a film reel, obtained while in the service, depicting the liberation of Auschwitz, as he believed that someday doubts would arise as to whether the Holocaust had occurred. It has been alleged that he was overheard telling Israeli foreign minister Yitzhak Shamir in 1983 that he had filmed that footage himself and helped liberate Auschwitz, though this purported conversation was disputed by Secretary of State George Shultz.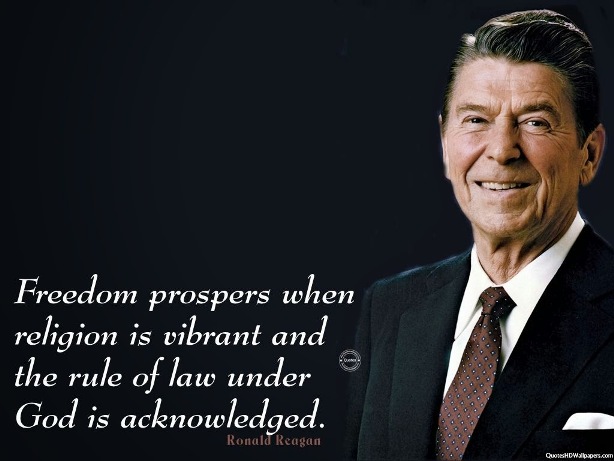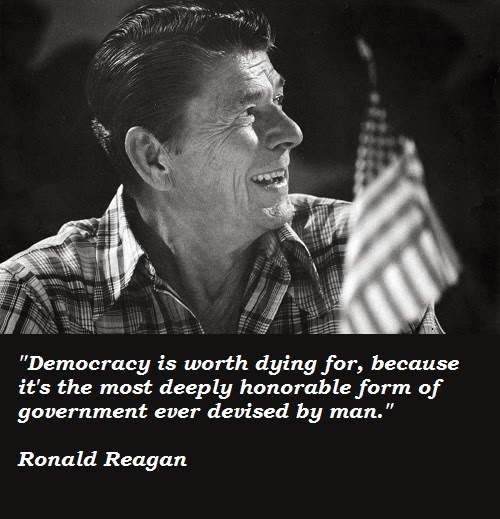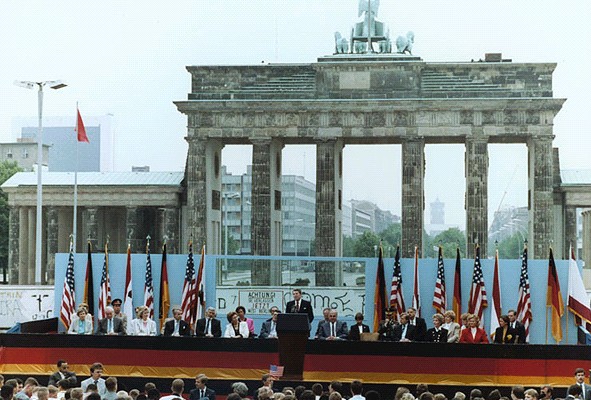 BRANDENBURG GATE
In a speech at the Brandenburg Gate commemorating the 750th anniversary of Berlin, by the Berlin Wall on June 12, 1987, Reagan challenged Gorbachev, then the General Secretary of the Communist Party of the Soviet Union, to tear it down as a symbol of Gorbachev's desire for increasing freedom in the Eastern Bloc.
"General Secretary Gorbachev, if you seek peace, if you seek prosperity for the Soviet Union and Eastern Europe, if you seek liberalization: Come here to this gate! Mr. Gorbachev, open this gate! Mr. Gorbachev, tear down this wall!"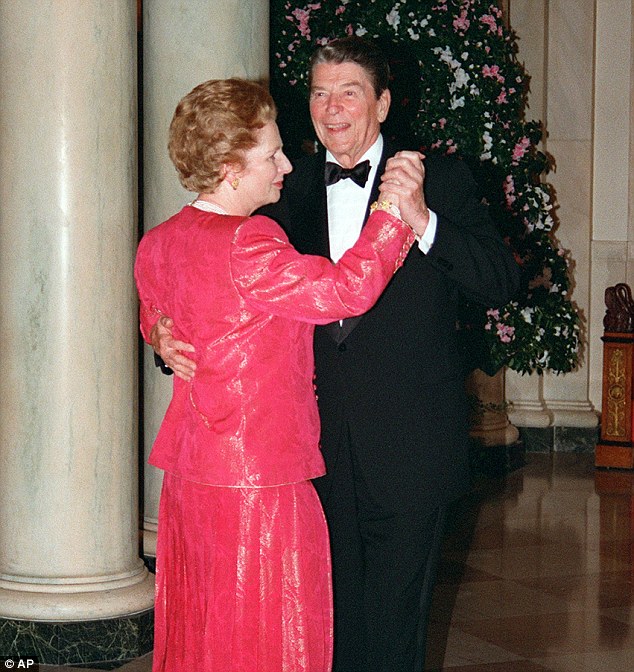 STATE DINNER
President Reagan dancing with Prime Minister Margaret Thatcher
at State Dinner in her honor - 1988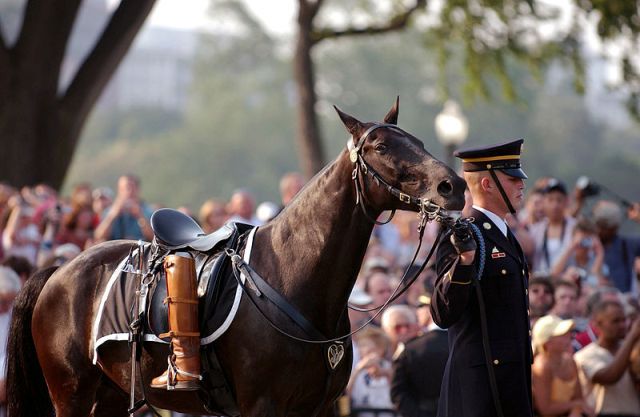 RIDERLESS HORSE
Sgt. Jared Keyworth guides a riderless horse, "Sergeant York", down Constitution Ave. on 9 June 2004 during the funeral procession for President Reagan. The reversed boots in the stirrups are Reagan's own. Photo: SSgt. Shame Cuomo, USAF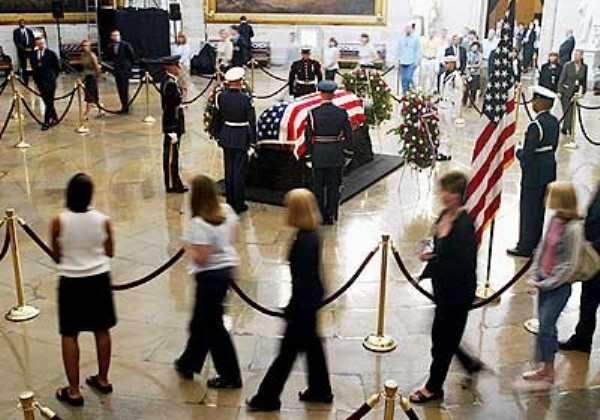 RONALD REAGAN LIES IN STATE

Please remember that The Canteen is here to support
and entertain our troops and veterans and their families,
and is family friendly.