~ The FReeper Canteen Presents ~
~ Remembering Our Troops!! ~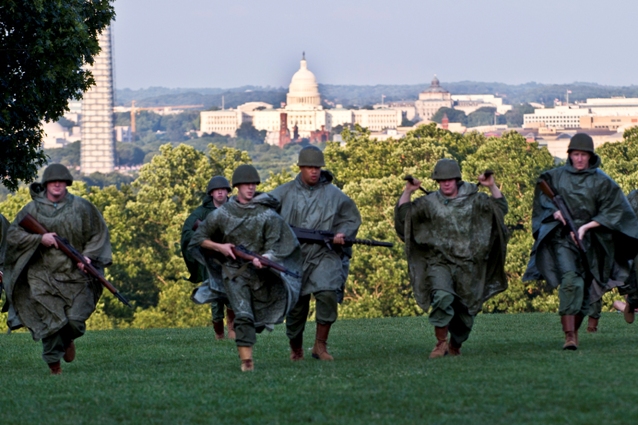 KOREAN WAR EVENT
Soldiers assigned to the 3rd U.S. Infantry Regiment, also known as "The Old Guard," perform during the Twilight Tattoo to mark the 60th anniversary of the Korean War on Joint Base Myer-Henderson Hall, VA, July, 24, 2013. DOD photo by U.S. Army Staff Sgt. Sun L. Vega







Canteen Mission Statement
Showing support and boosting the morale of
our military and our allies' military
and family members of the above.
Honoring those who have served before.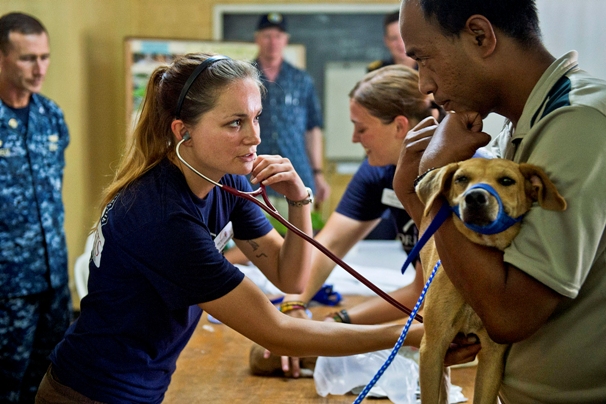 VITAL SIGNS
Anna Sznajderska checks a dog's vital signs with a Kiribati citizen at a veterinarian civic action project during Pacific Partnership 2013 in Tarawa, Kiribati, July 17, 2013. U.S. Navy forces join with nongovernmental organizations and regional partners, including Australia, Canada, Colombia, France, Japan, Malaysia, Singapore, South Korea, and New Zealand, to improve maritime security, conduct humanitarian assistance and strengthen disaster response. U.S. Navy photo by Petty Officer 2nd Class Carlos M. Vazquez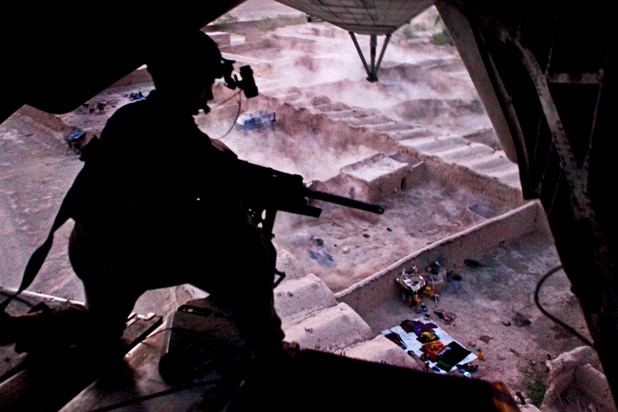 AERIAL SECURITY
U.S. Marine Sgt. Eric R. Wagner provides aerial security from the back of a CH-53E Super Stallion helicopter during an operation over Helmand province in Afghanistan, July 18, 2013. Wagner, a crew chief, is assigned to Marine Heavy Helicopter Squadron 461. U.S. Marine Corps photo by Cpl. Ashley E. Santy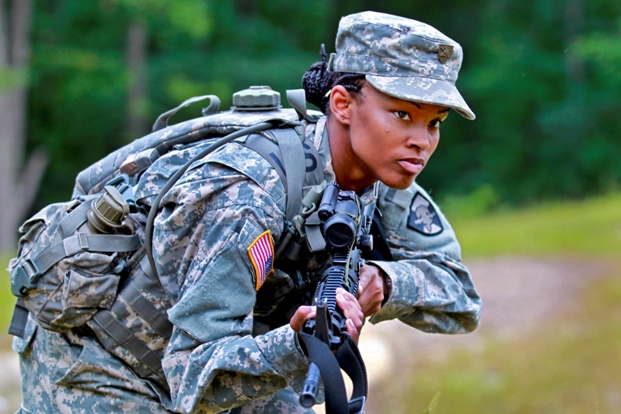 ASSAULT COURSE
U.S. Military Academy Cadet Dartie Gilet moves along the road as members of her platoon take on the Urban Assault Course phase of training on Camp Buckner in West Point, NY, July 11, 2013. U.S. Army photo by Tommy Gilligan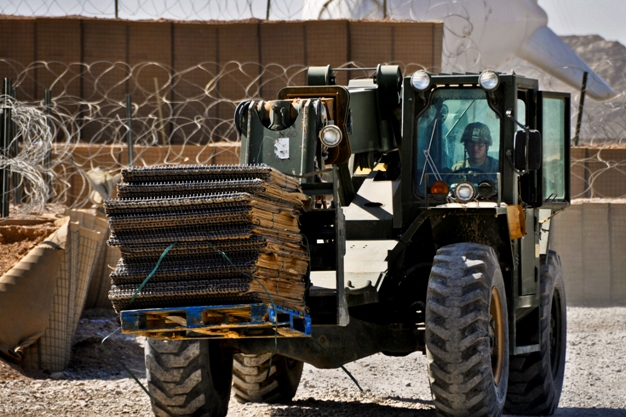 FARAH FORKLIFT
U.S. Navy Petty Officer 1st Class Oscar Juarez operates a forklift to load barriers onto a truck on Forward Operating Base Farah as part of a civil affairs project in Farah City, Afghanistan, July 23, 2013. Juarez, a logistics specialist, is assigned to Provincial Reconstruction Team Farah. U.S. Navy photo by Lt. Chad A. Dulac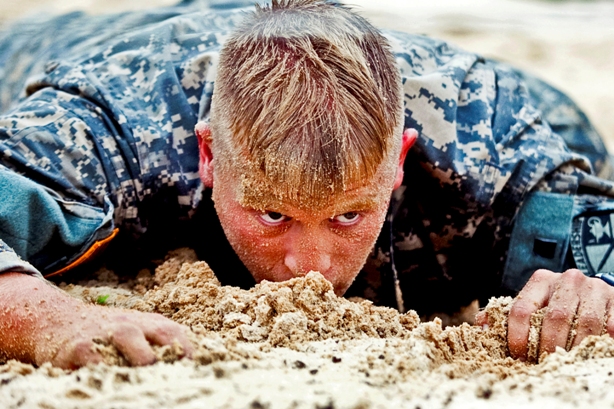 OBSTACLE STARE
Army Cadet Erik Stoltzner low crawls under an obstacle during the air assault course at the Warrior Training Center at Camp Butler on Fort Benning, GA, July 14, 2013. Stoltzner attends the University of Wisconsin. U.S. Army photo by Ashley Cross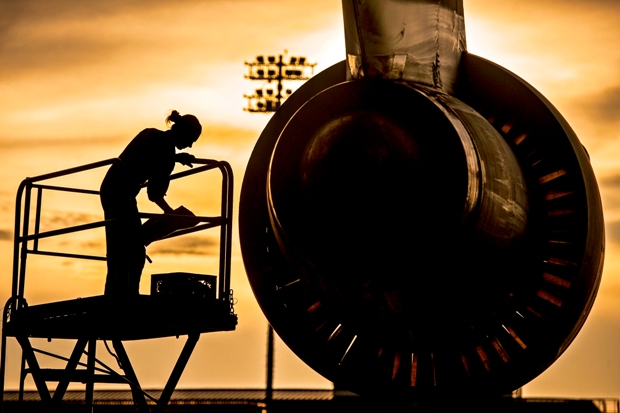 ENGINE CHECK
Air Force Tech. Sgt. Laura Moseley performs an engine check on a C-5 Galaxy aircraft after landing on Joint Base Charleston, SC, July 22, 2013. Moseley, a crew chief, is assigned to the West Virginia Air National Guard's 167th Maintenance Squadron. The C-5 crew loaded cargo to assist with Operation Enduring Freedom. U.S. Air Force photo by Senior Airman Dennis Sloan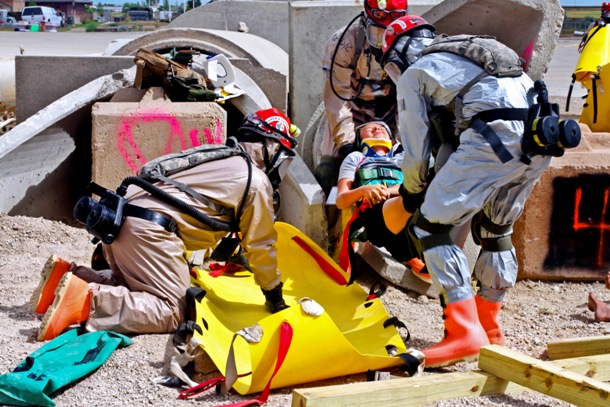 GETTING CERTIFIED
Soldiers and airmen move a simulated patient as part of a process to get certified for a chemical, biological, radiological and nuclear-enhanced response force during 2013 Vigilant Guard in Adams County, CO, July 19, 2013. The certification mission is to search, extract, chemically decontaminate and provide first-line medical care to civilian victims of a large-scale disaster. U.S. Army photo by Sgt. Bethany Fehringer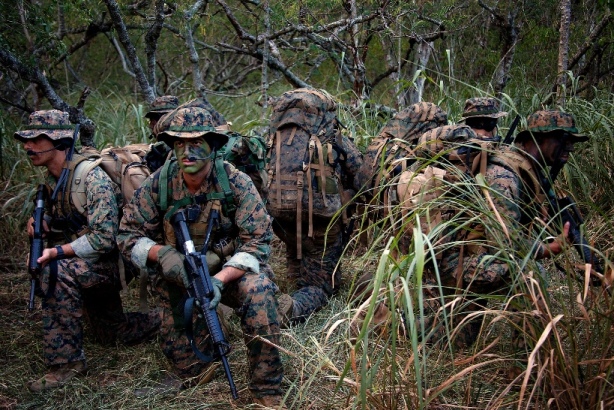 ALL DIRECTIONS
U.S. Marines on reconnaissance secure themselves by watching all directions during their two weeks of annual training at Marine Corps Training Area Bellows, HI, July 18, 2013. The Marines are assigned to the 4th Force Reconnaissance Company. U.S. Marine Corps photo by Lance Cpl. Nathan Knapke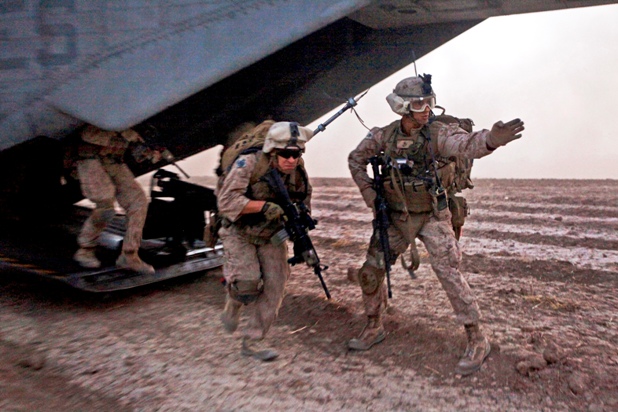 OPERATION IN PROGRESS
U.S. Marines exit a CH-53E Super Stallion helicopter during an operation in Tangi Sufla in Helmand province, Afghanistan, July 18, 2013. U.S. Marine Corps photo by Cpl. Ashley E. Santy

Please remember that The Canteen is here to support
and entertain our troops and veterans and their families,
and is family friendly.