---
UKRAINE: RUSSIAN FEDERATION fired more than 250 shells on the checkpoint "Dolzhansky"
unian.ua ^ | 28.07.2014 | 13: 28


Posted on 07/28/2014 4:46:12 AM PDT by UMCRevMom@aol.com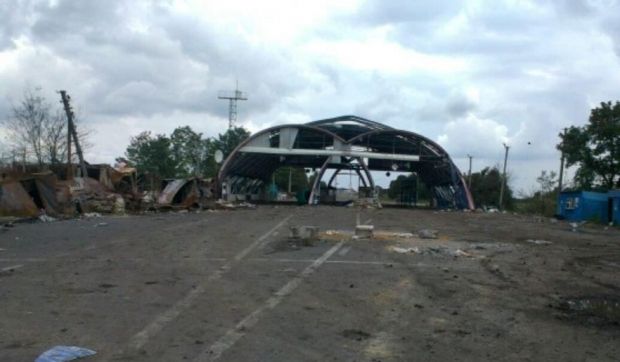 Russia had attacked the checkpoint "Dolzhansky"/dpsu.gov.ua with the Rosìj′skoï Federation was attacked the checkpoint "Dolzhansky" in Lugansk region, killing four guards, two injured.
According to an UNIAN correspondent, reported a spokesman for the Information Center of the National Security and Defense Council of Ukraine (NSDC) Andrei Lysenko today at a briefing in Kyiv.
"Yesterday for four and a half hours from District locality Chernikov Russian Federation obstrìlûvavsâ with mortars and howitzers at border checkpoint «Dolzhansky" in Lugansk region," he said.
According to Lysenko, in General more than 250 shells were fired on the Ukrainian border guards.
"The shelling killed four and wounded two border guards," - said Lysenko.
According to the State Border Guard Service of Ukraine, the Ukrainian-Russian border within the Donetsk and Lugansk regions overnight terrorists constantly fired units and the position of the border forces ATO, including the Russian Federation, with small arms, mortars, artillery and rocket-propelled rocket systems.
"From 10.00 to 13.05 and from 13.30 to 14.45 on July 27 firing of mortar-howitzer was made on checkpoint "Dovzhansky"(Lugansk region.)
The settlement Chernikov (RF) intentionally directed fire of more than 250 shells. As a result of the shelling killed four and wounded two guards,"- said in a statement.
Also yesterday was a mortar attack by checkpoint "Marinivka" (Donetsk region). No one was injured. The mortar attack was done from the border towns Dyakove.
According to the Service, carried out bombardments of company and battalion tactical groups of the Ukraine Armed Forces, located near the border in the Donetsk region. "Total of ​​4 attacks was made using artillery and anti-tank missiles. The shelling/bombardment was directed intentionally from the territory of Ukraine and Russia.
The threat to the forces is causing artudariv to ATO operating in the border areas of Ukraine, the use of weapons firing is spread from areas of Russian settlements Matveyev Kurgan, Kuibyshev, and Millerevo Novoshakhtinsk.
In addition, tonight, at 03.50, at the border crossing point of the outfit "Uspenka" (Donetsk region) has revealed rozvidpolit Russian drone. "Typically, after a flyby done shelling Ukrainian forces from the territory of the Russian Federation", - told the State Border Service.
Read more at UNIAN: http://army.unian.ua/944549-z-boku-rf-po-punktu-propusku-doljanskiy-vipustili-ponad-250-snaryadiv-e-zagibli.html

---
TOPICS: Foreign Affairs; News/Current Events
KEYWORDS:



---
To: UMCRevMom@aol.com
Methinks Putin trying to goad Ukraine Military in to a response, ala Israel responding to incoming from Gaza.
Ukraine forces spread pretty thin in Donbass region. Mother Russia may soon respond to a "casus belli." Real or imagined...

2
posted on
07/28/2014 8:16:43 AM PDT
by
donozark
(The voices inside my head may not be real, but they have some good ideas!)
---
To: donozark
Yes. Russia will term provocation: real or imaginary.
Will the world care enough to stand behind Ukraine? Will U.S.?
---
To: UMCRevMom@aol.com
The USA will stand behind Ukraine. Just as they are standing behind Israel.../s
The good folks of the Ukraine are on their own. Oh wait, Obie sent MRE's. ..

4
posted on
07/28/2014 8:32:56 AM PDT
by
donozark
(The voices inside my head may not be real, but they have some good ideas!)
---
FreeRepublic.com is powered by software copyright 2000-2008 John Robinson