---
Sean Hannity Show,M-F,3PM-6PM,EDT,WOR AM, July 28-August 1, 2014
Sean Hannity Show ^ | July 28-August 1,2014 | Sean Hannity


Posted on 07/28/2014 11:01:36 AM PDT by Biggirl

Welcome To The Sean Hannity Show Thread! All Posters And Lurkers Are WELCOME! The Show Thread Between EL Rushbo And TGO'S Lounge. Be The First To Post And Win A Sean Hannity Show Thread High Power Blender. Listen To Sean Do Comentary, Talk To Guests And Take Calls From YOU! :)=^..^=

Image by Cool Text: Logo and Button Generator - Create Your Own Logo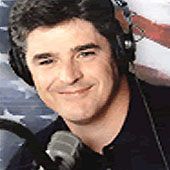 ---
TOPICS: Constitution/Conservatism; News/Current Events; US: New York
KEYWORDS: politics; seanhannity; talkradio

Good Afternoon And WELCOME!:)=^..^=

---
To: Biggirl; All
Speaker "Blank Check" Boehner keeps "Free for All" Obama in power by not controlling Obama's spending or Impeaching Obama.
"Gridlock" Reid shuts down the DEMOCRAT BROTHERHOOD GOVERNMENT, (DBG), anytime that Boehner refuses to write Obama a Blank Check.
"Free for All" Obama is more than happy to play hooky from his day job and fly around on the taxpayer's dime to raise Campaign money for "Gridlock" Reid's Senate Candidates, and the DBG.
"Blank Check" Boehner is the key man to allow "Free for All" Obama to continue to fundamentally transform America, and Obama knows it.
Force Boehner to resign, and Obama will be at the mercy of New Speaker Jim Jordan or Trey Gowdy.
Keep Boehner as Speaker and there is very little reason to expect Mid-Term Voters to find an effective difference between Republicans and Democrats.
Bye-bye US House, and US Senate.
2
posted on
07/28/2014 1:40:03 PM PDT
by
Graewoulf
(Democrats' Obamacare Socialist Health Insur. Tax violates U.S. Constitution AND Anti-Trust Law.)
---
To: Biggirl
---
To: Graewoulf; Springman
Congrats to both Graewoulf and Springman for winning the Sean Hannity Show Thread High Power Blender Award for July 28-August 1, 2014. :)=^..^=
---
FreeRepublic.com is powered by software copyright 2000-2008 John Robinson