---
Obama is a creation of the 1980's Medellin Cartel.
Taptap ^ | Whistleblower


Posted on 08/01/2014 1:03:46 PM PDT by mgist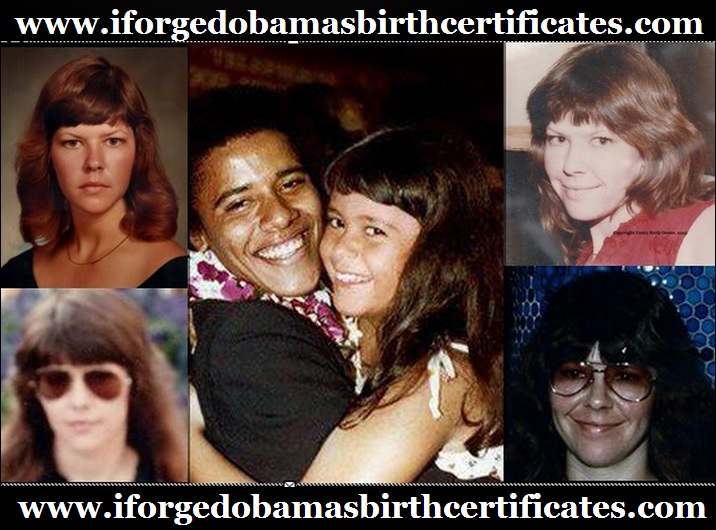 What good does it do for blogs like "the-tap" and others to bring you the truth if you question the very thing that yours eyes, ears, and mind are telling you?! I don't get it. Thank you Tap for giving me this outlet!
I hope you don't mind me sharing this with your readers since it contains further VISUAL proof. It is not a very active blog so I wouldn't advise that your readers follow it expecting daily or even weekly updates.
Look with your own eyes, people. As ludicrous as it sounds, Congress HAS placed a foreign King on our American throne which renders each and every member of Congress obsolete!
Obama is a creation of the 1980's Medellin Cartel.
As you can hear Mike Volin say in the video, they knew my brother was up and coming WHEN HE WAS A SENATOR but chose to do absolutely nothing. They waited until he hit the world-wide stage so that Mike "Zullo" Moore, whom I had a very brief sexual affair with, could burst on the stage looking like some sort of hero.
ZulloMoore's a coward, folks and he was known as the investigator who never came out at night because he knew that was when the bad guys were most active.
In the early 1980's I provided ZulloMoore with info from the Medellin Cartel on how they burned their fingerprints with acid to obscure being identified at crime scenes.
That was to Jorge Rivi Ayala's and my credit since I brought it directly to Mike Moore out of the back woods Cocaine Wars battle fields of South Florida which ZulloMoore refused to enter, (See Billy Corben's Cocaine Cowboys documentaries on Rivi).
ZulloMoore did ask me if I wanted partial credit since for his article since it was going to be submitted to a crime magazine. I said no because to say yes was a guarantee of being murdered.
To cement this weak relationship, we had sex in his office and later began discussing the murder of his wife.
Today, I say otherwise. Mike Zullo Moore. You do not deserve any of the credit for the acid burning fingerprint investigation. That goes to me, Rivi Ayala, and the Medellin Cartel.
This is just one of the reasons why ZulloMoore does NOT want you to know my name. This is why, I believe, he will only discuss the PDF files and not the actual birth certificate.
I have sent an email to the FBI requesting that they get another investigator on this. I'm not sure if anything has changed, however, so don't expect any breaking news from the Zullo/Arpaio camp anytime real soon. More than likely, never.
Again, "the-tap," thank you for this providing me with this outlet.

---
TOPICS: Culture/Society; Government
KEYWORDS: certifigate; narco; naturalborncitizen
---
Navigation: use the links below to view more comments.
first 1-20, 21-26 next last
---
---
---
---
---
---
---
---
---
---
---
---
---
---
---
---
---
---
---
---
---
Navigation: use the links below to view more comments.
first 1-20, 21-26 next last
---
---