~ August 4th ~
~ Happy 224th Birthday, US Coast Guard!! ~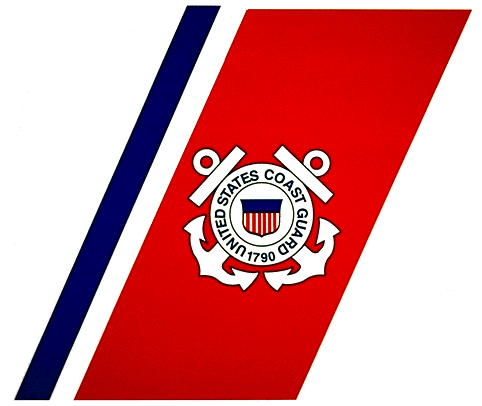 ---
Canteen Mission Statement
Showing support and boosting the morale of
our military and our allies military
and the family members of the above.
Honoring those who have served before.












From Flotilla 76, Oregon
The United States Coast Guard, one of the country's five armed services, is a unique agency of the federal government. We trace our history back to 4 August 1790, when the first Congress authorized the construction of ten vessels to enforce tariff and trade laws and to prevent smuggling. Known variously through the nineteenth and early twentieth centuries as the Revenue Marine and the Revenue Cutter Service, we expanded in size and responsibilities as the nation grew.
The service received its present name in 1915 under an act of Congress when the Revenue Cutter Service merged with the Life-Saving Service. The nation then had a single maritime service dedicated to saving life at sea and enforcing the nation's maritime laws. The Coast Guard began to maintain the country's aids to maritime navigation, including operating the nation's lighthouses, when President Franklin Roosevelt ordered the transfer of the Lighthouse Service to the Coast Guard in 1939. In 1946 Congress permanently transferred the Bureau of Marine Inspection and Navigation to the Coast Guard, thereby placing merchant marine licensing and merchant vessel safety under our purview.
The Coast Guard is one of the oldest organizations of the federal government and, until the Navy Department was established in 1798, we served as the nation's only armed force afloat. We continued to protect the nation throughout our long history and have served proudly in every one of the nation's conflicts. Our national defense responsibilities remain one of our most important functions even today. In times of peace we operate as part of the Department of Homeland Security, serving as the nation's front-line agency for enforcing our laws at sea, protecting the marine environment and our vast coastline and ports, and saving life. In times of war, or at the direction of the President, we serve under the Navy Department.
Link here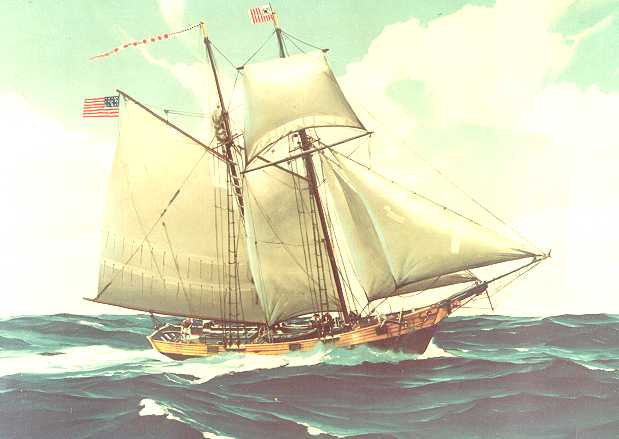 Revenue Cutters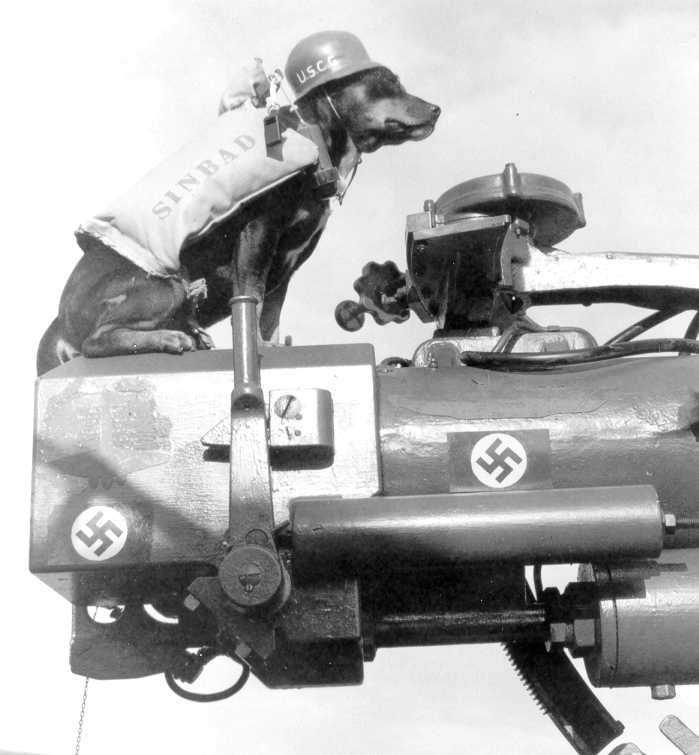 Sinbad, the Coast Guard's most famous mascot. He was adopted by a crewman from the cutter Campbell prior to World War II. He was so beloved by the crew that they actually enlisted him in the Coast Guard. Sinbad served faithfully through thick and thin, surviving combat with the Germans and Japanese, causing a few international incidents with his antics, and even having a book written about him! Here he is at his battle station on board the Campbell, ready to take aim at a German U-boat!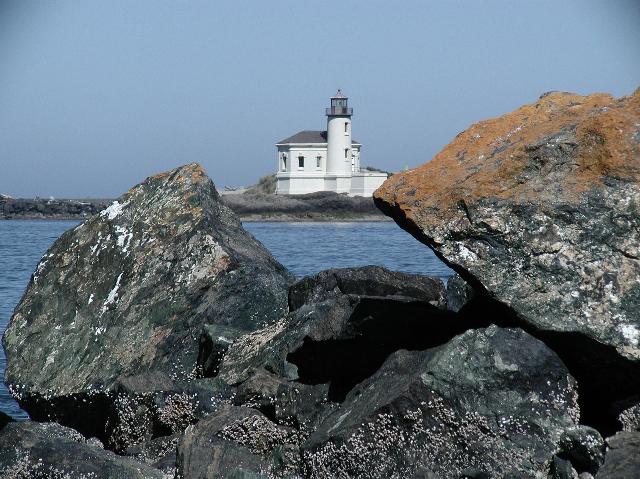 Star Spangled Banner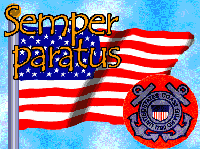 Semper Paratus

Please remember that The Canteen is here to support
and entertain our troops and veterans and their families,
and is family friendly.