---
Terrorist Leader Gets "Hacked" ... Literally! Swiss Hostage Escapes from Abu Sayyaf Captors
Philippine Daily Inquirer | Sunday, December 7th, 2014 | Philippine Daily Inquirer


Posted on 12/06/2014 10:31:30 AM PST by DogByte6RER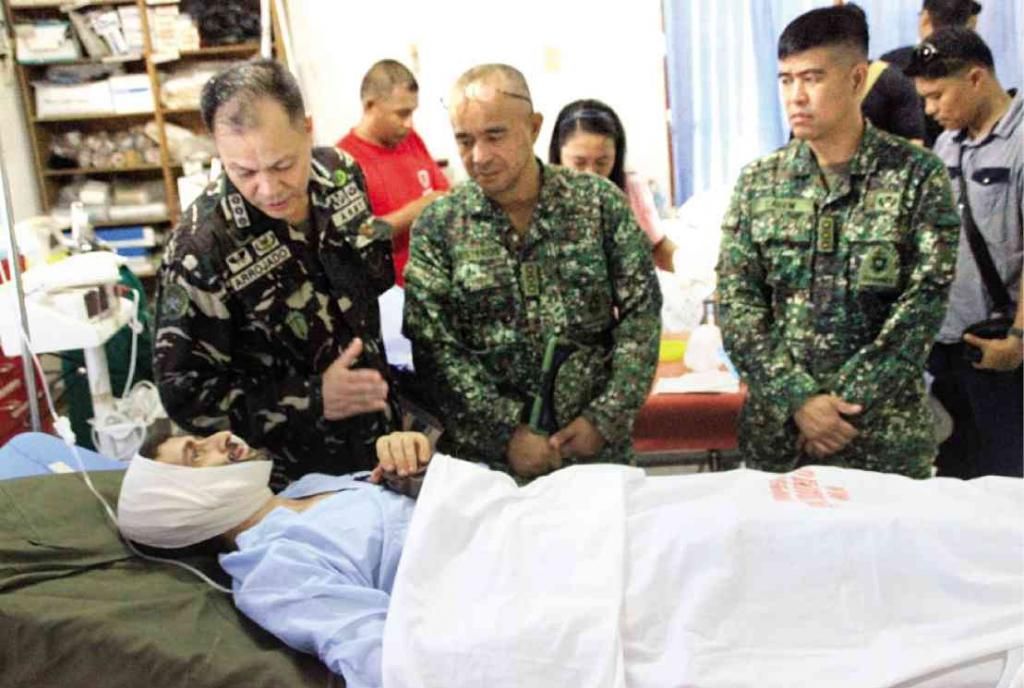 Swiss escapes from Abu Sayyaf captors
• Hostage hacks bandit as military pounds lair of terror group in Sulu
MANILA, Philippines — A Swiss hostage escaped on Saturday from Abu Sayyaf extremists after hacking a militant commander and getting shot as he dashed to freedom, ending more than two years of jungle captivity in Sulu province, according to military officials.
Lorenzo Vinciguerra, 49, made his daring escape after government forces fired artillery rounds in the jungle camp where he was being held near the mountainous Patikul town in Sulu. He hacked an Abu Sayyaf commander and ran away but was shot and wounded by other militants, security officials said.
Army scout rangers later found him and brought him to safety.
"He was wounded but he's well and recovering in a hospital," regional military commander Lt. Gen. Rustico Guerrero said.
Vinciguerra was one of two European bird watchers seized by the militants in Tawi-Tawi province in February 2012. It was not immediately clear what happened to the other hostage, Ewold Horn, a Dutchman.
A Filipino guide who was with them had jumped into the sea and escaped while the militants were taking them by boat from Tawi-Tawi to Jolo Island in Sulu, an impoverished, predominantly Muslim province where the Abu Sayyaf has endured years of US-backed military offensives.
The Abu Sayyaf was founded in the early 1990s on Basilan island, near Jolo. With an unwieldy collective of Islamic preachers and outlaws, it vowed to wage jihad, or holy war, in the predominantly Roman Catholic nation, but lost its key leaders early in combat, sending it on a violent path of extremism and criminality.
Washington has listed the Abu Sayyaf as a terrorist group and blames it for deadly attacks on American troops ...

---
TOPICS: Crime/Corruption; Foreign Affairs; News/Current Events; War on Terror
KEYWORDS: abusayyaf; hostage; islam; islamofascism; jihad; manbitesdog; muhammadsminions; muslim; muslims; philippines; religionofpeace; terrorism
---
---
---
---
---
---
---
---
---
---
---
---