---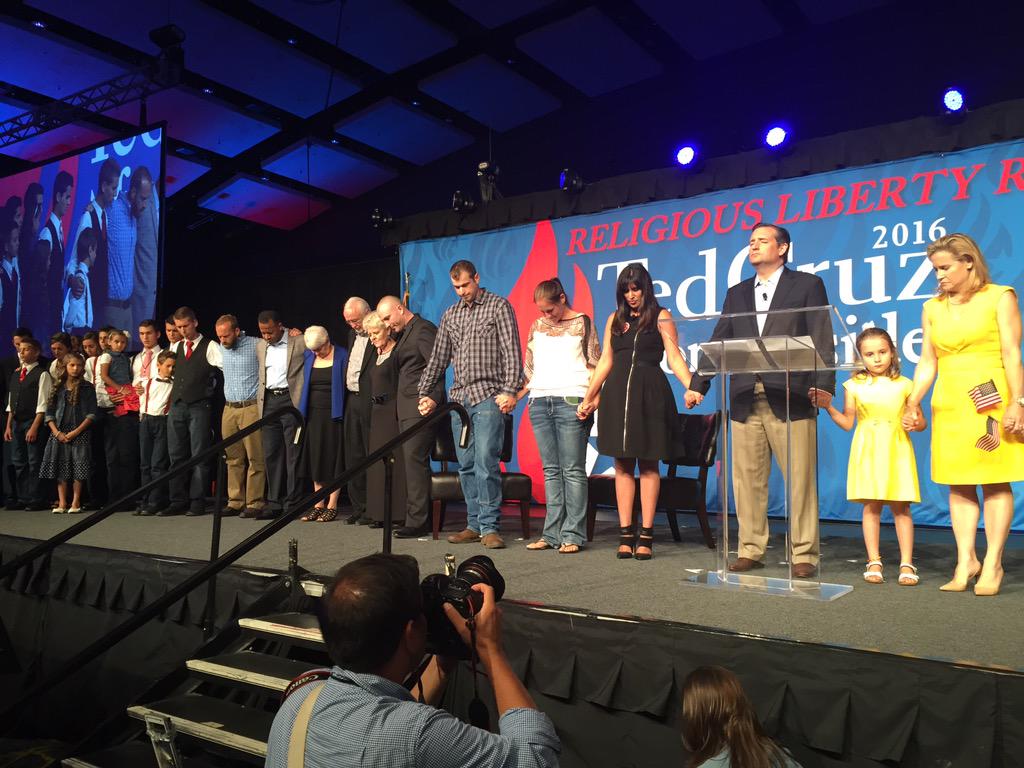 ---
To: Isara
His use of the words "We" and "Us" say a lot about the kind of man Ted Cruz is.
2
posted on
08/22/2015 7:10:51 AM PDT
by
cripplecreek
(Pride goes before destruction, and a haughty spirit before a fall.)
---
To: Isara
Every caucus vote that Mike Huckabee managed to find in Iowa, is now focused on Ted Cruz. Trump grabs and drags them in on immigration, Cruz appeals to their social conservative side.
I see a very potent combination shaping up.
3
posted on
08/22/2015 7:12:17 AM PDT
by
alloysteel
(If Stupidity got us into this mess, then why can't it get us out? - Will Rogers.)
---
To: Isara
---
To: Isara
In Iowa, Ted Cruz rallies religious right
Not to take anything away from Cruz but the American people have been rallied by President Obama and an out of control Supreme Court.
Mr. Cruz is just smart enough to understand we are ready to dump the GOPE and drive a real conservative into the White House so we can restore America to its right path...
5
posted on
08/22/2015 7:18:36 AM PDT
by
48th SPS Crusader
(I am an American. Not a Republican or a Democrat)
---
FreeRepublic.com is powered by software copyright 2000-2008 John Robinson