~ The FReeper Canteen Presents ~
~ Remembering Our Troops!! ~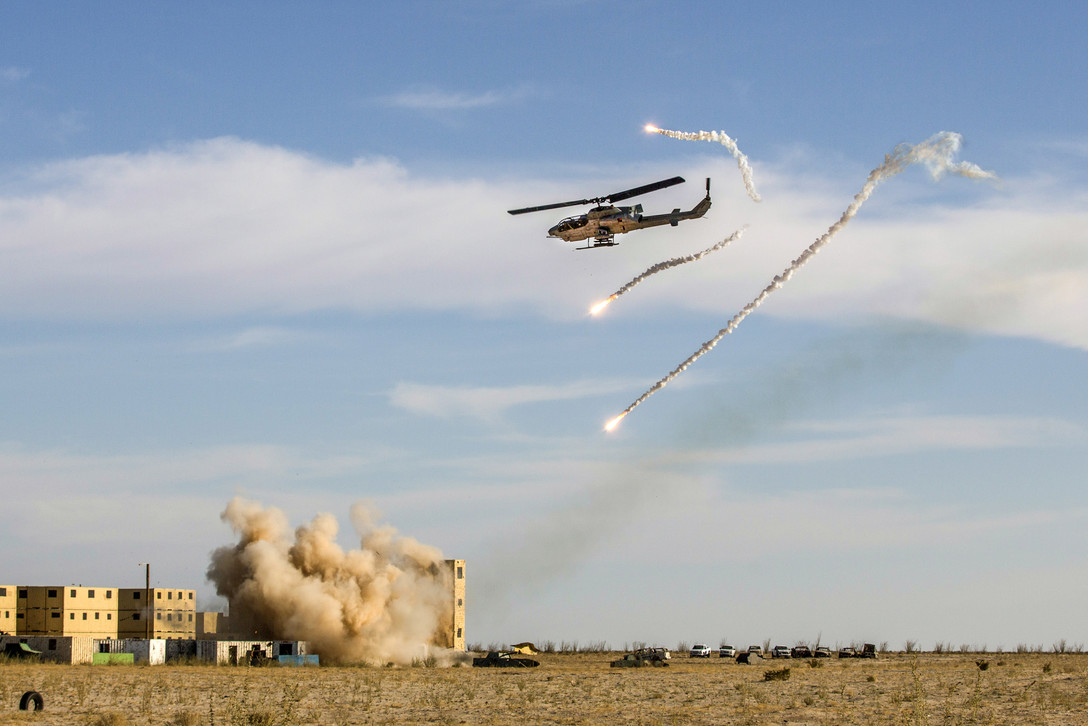 YODAVILLE DEMO
A Marine Corps AH-1W Super Cobra helicopter deploys flares and launches rockets at mock enemy targets during a tactical demonstration at the Yodaville training facility in Yuma, AZ, April 4, 2018. Marine Corps photo by Lance Cpl. Ashley McLaughlin
Canteen Mission Statement
Showing support and boosting the morale of
our military and our allies' military
and family members of the above.
Honoring those who have served before.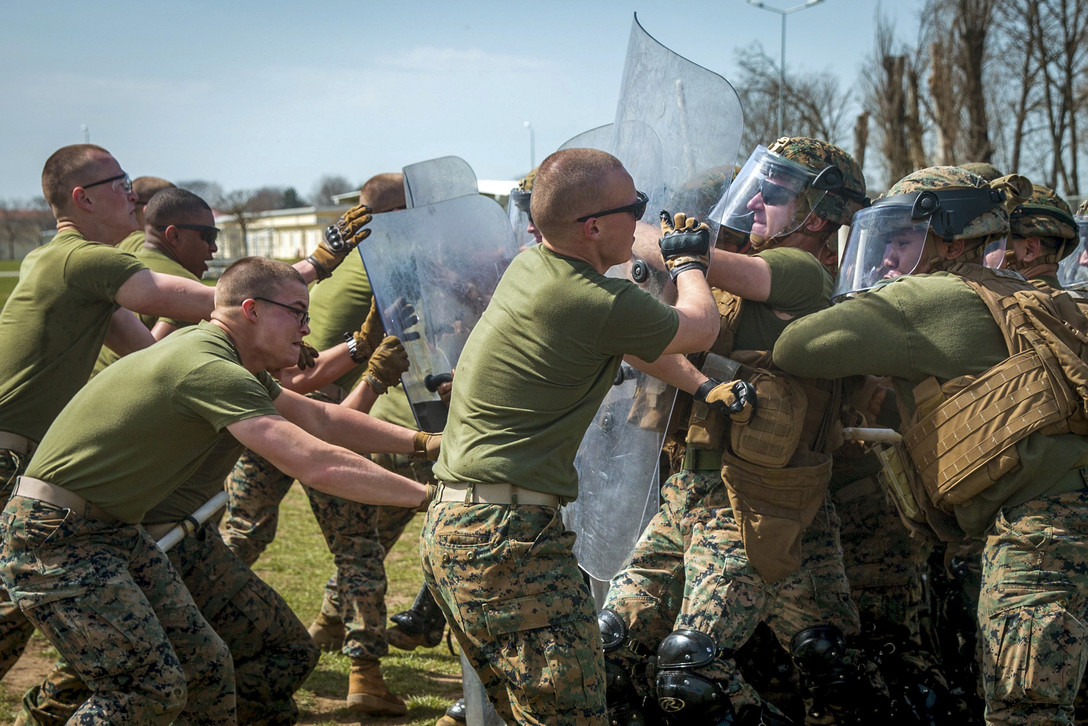 FIGHT MIGHT
Marines conduct riot control training at Mihail Kogalniceanu Air Base, Romania, April 5, 2018. The Marines are assigned to Black Sea Rotational Force 18.1. Marine Corps photo by Lance Cpl. Angel D. Travis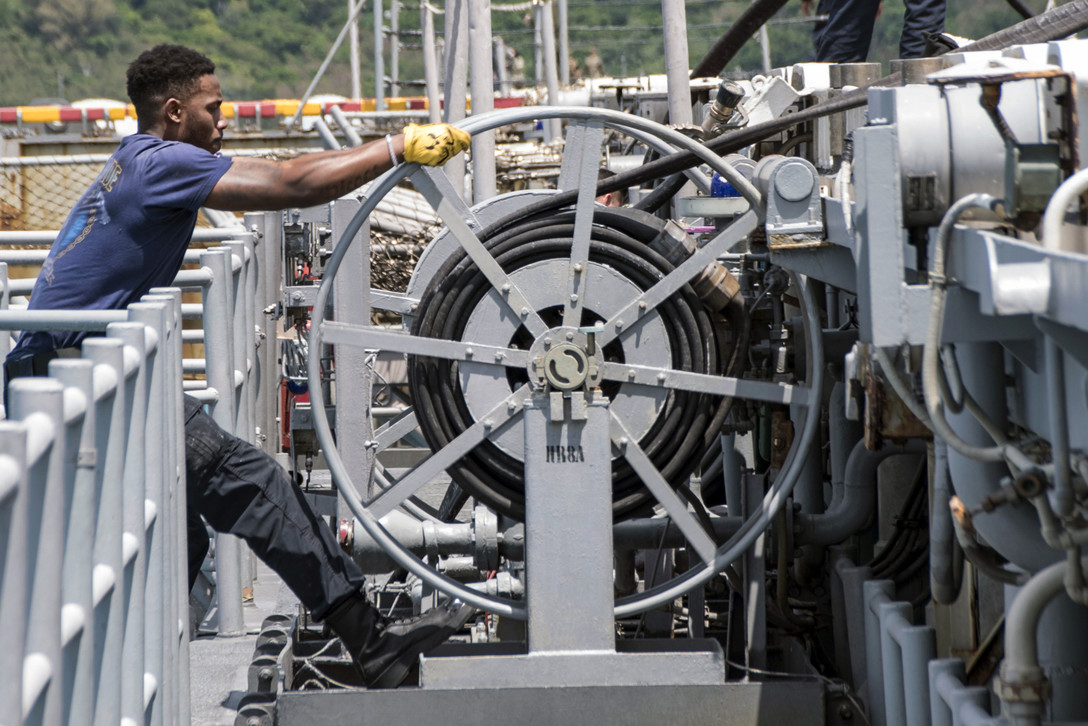 REEL CLOUT
Navy Seaman Anthony Jones winds a fuel hose aboard the USS Bonhomme Richard as the amphibious assault ship arrives at White Beach Naval Facility, Okinawa, April 9, 2018, for a scheduled port visit. Navy photo by Petty Officer 2nd Class William Sykes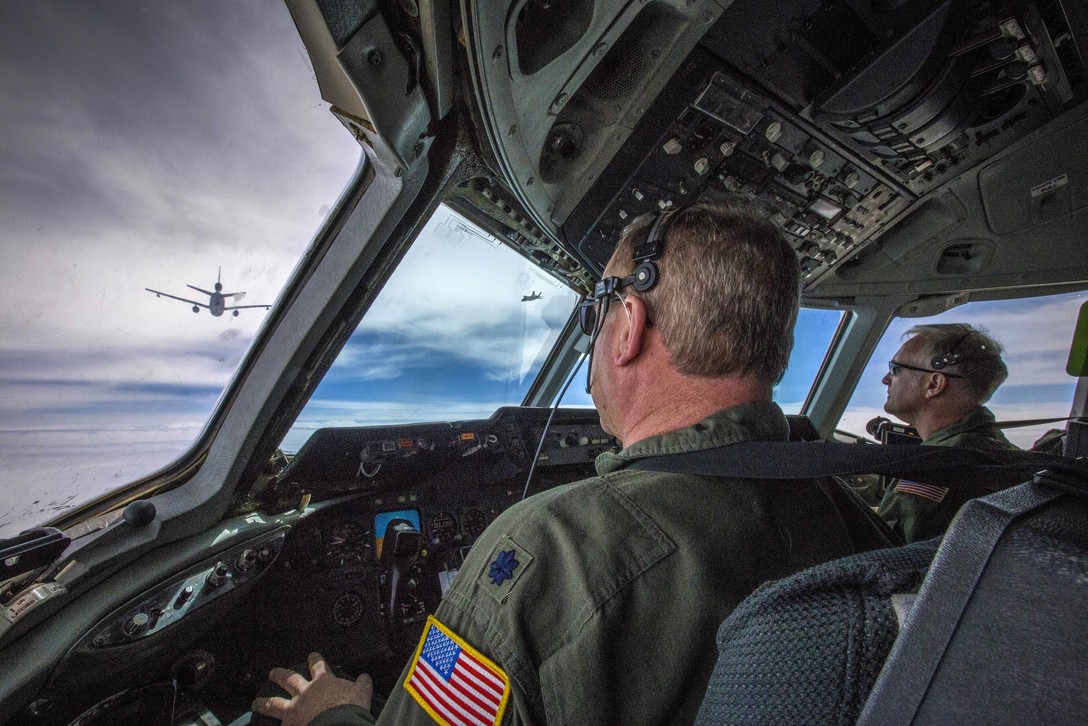 PILOT PERSPECTIVE
Air Force Lt. Cols. Michael J. Pillion, left, and Frederick M. Wilmer, both KC-10 Extender pilots, approach another KC-10 over the Atlantic Ocean, April 7, 2018. Air Force photo by Master Sgt. Mark C. Olsen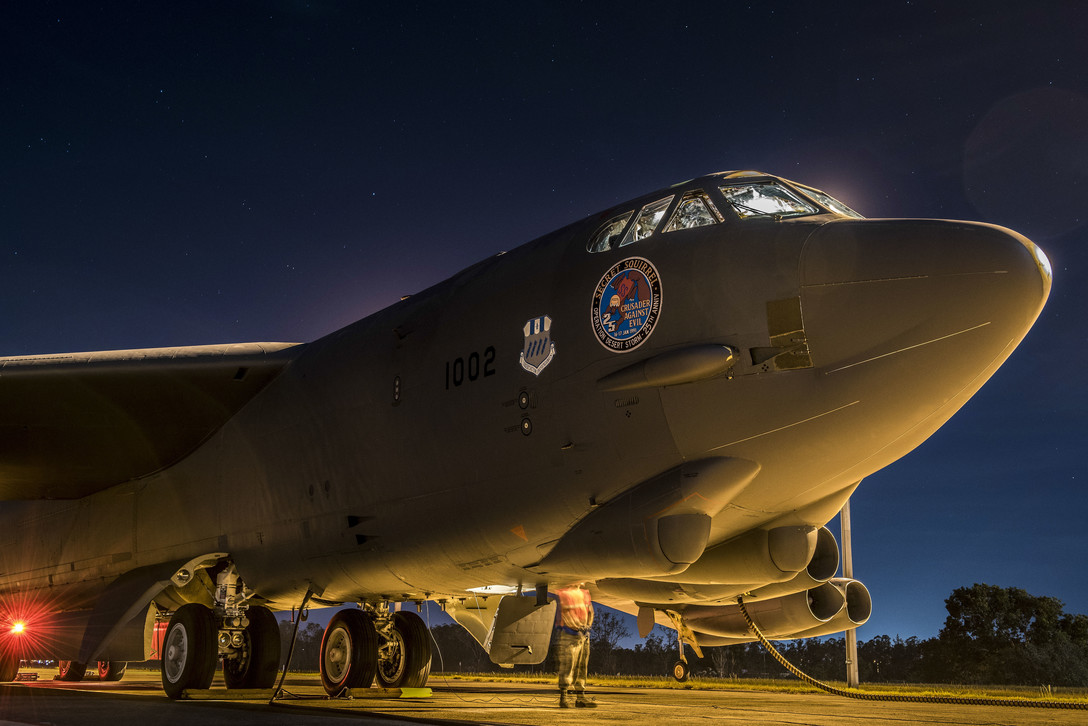 AIRMAN DOWN UNDER
An Air Force crew chief helps prepare a B-52H Stratofortress for takeoff during training operations at Royal Australian Air Force Base, Darwin, Australia, April 3, 2018. A detachment of Air Force B-52H bombers, aircrew and support personnel deployed to the base to train with Australian joint terminal attack controllers. Air Force photo by Staff Sgt. Alexander W. Riedel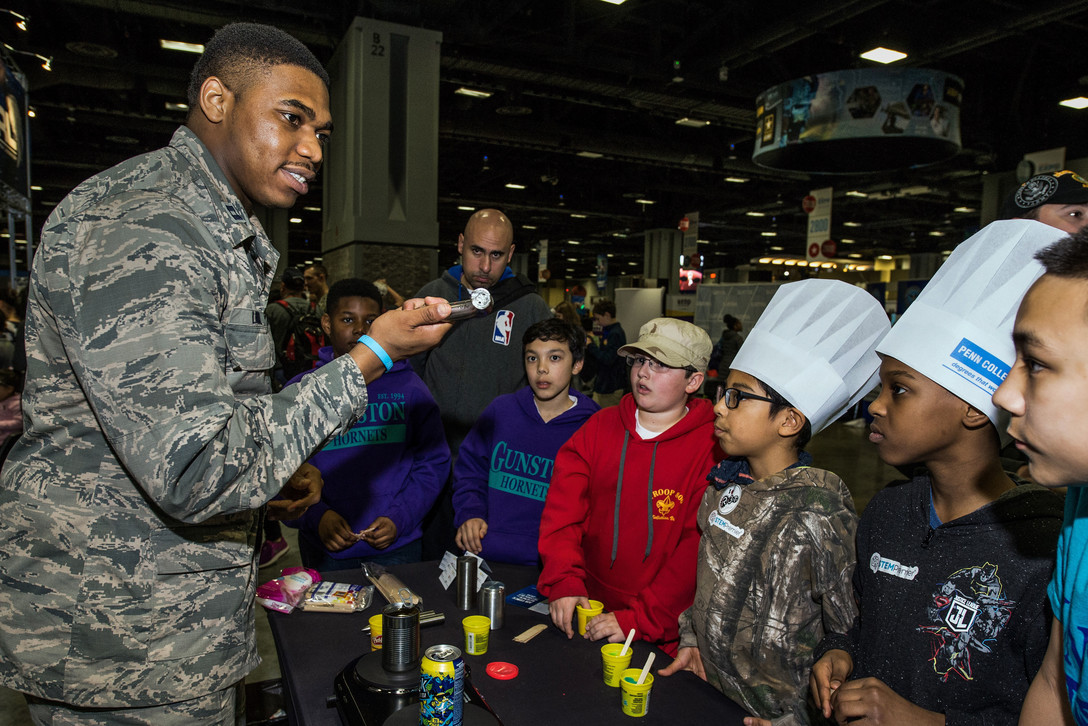 SCIENCE LESSON
Air Force Capt. Wale Lawal of the Air Force Research Laboratory teaches students about properties of metals during the USA Science and Engineering Festival in Washington, DC, April 6, 2018. DoD photo by EJ Hersom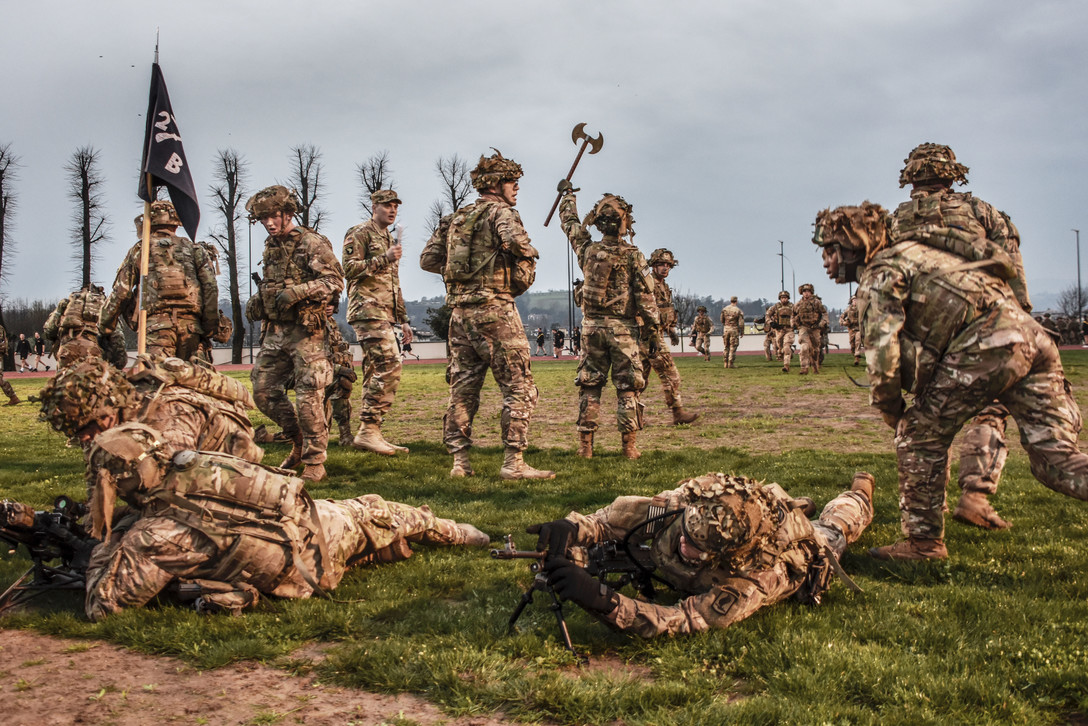 AXE MARKS THE SPOT
A soldier hoists a battle axe in the air to mark the finish line for paratroopers as they finish a 2.2-mile run and prepare their weapons for simulated battle during training in Italy, April 4, 2018. Army photo by Lt. Col. John Hall

Please remember that The Canteen is here to support
and entertain our troops and veterans and their families,
and is family friendly.