~ The FReeper Canteen Presents ~
~ Remembering Our Troops!! ~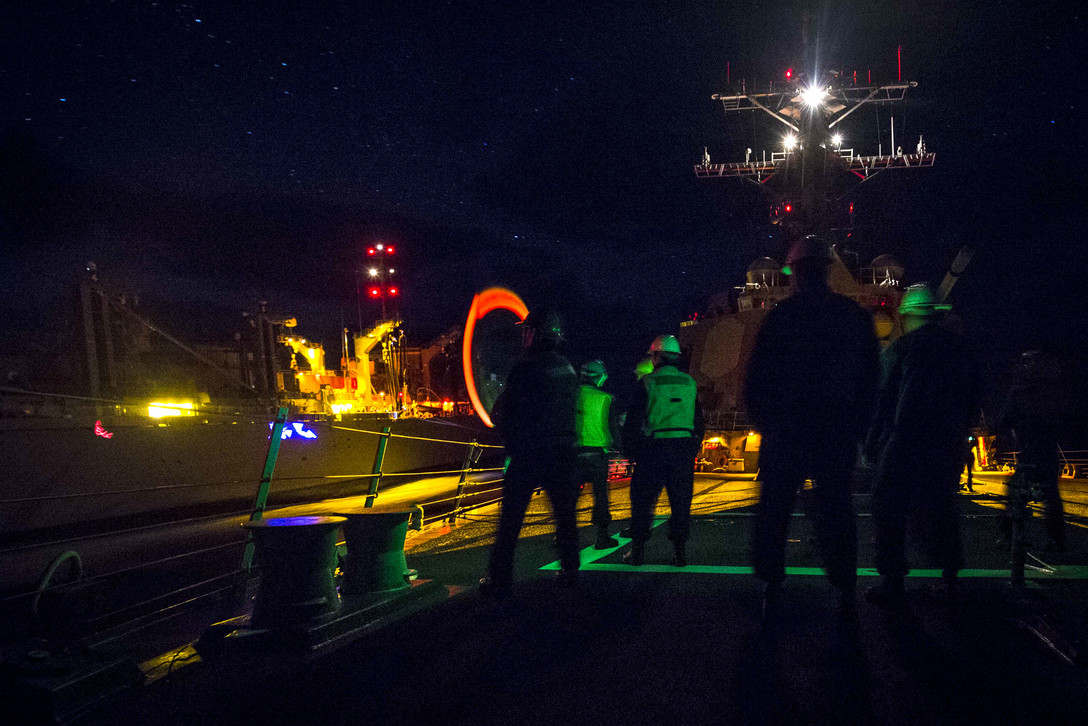 REPLENISHMENT LIGHTS
Sailors assigned to the guided-missile destroyer USS Farragut prepare for a replenishment at sea with the fast combat support ship USNS Arctic in the Atlantic Ocean, April 13, 2018. Farragut is deployed as part of the Harry S. Truman Carrier Strike Group. Navy photo by Petty Officer 3rd Class Cameron M. Stoner
Canteen Mission Statement
Showing support and boosting the morale of
our military and our allies' military
and family members of the above.
Honoring those who have served before.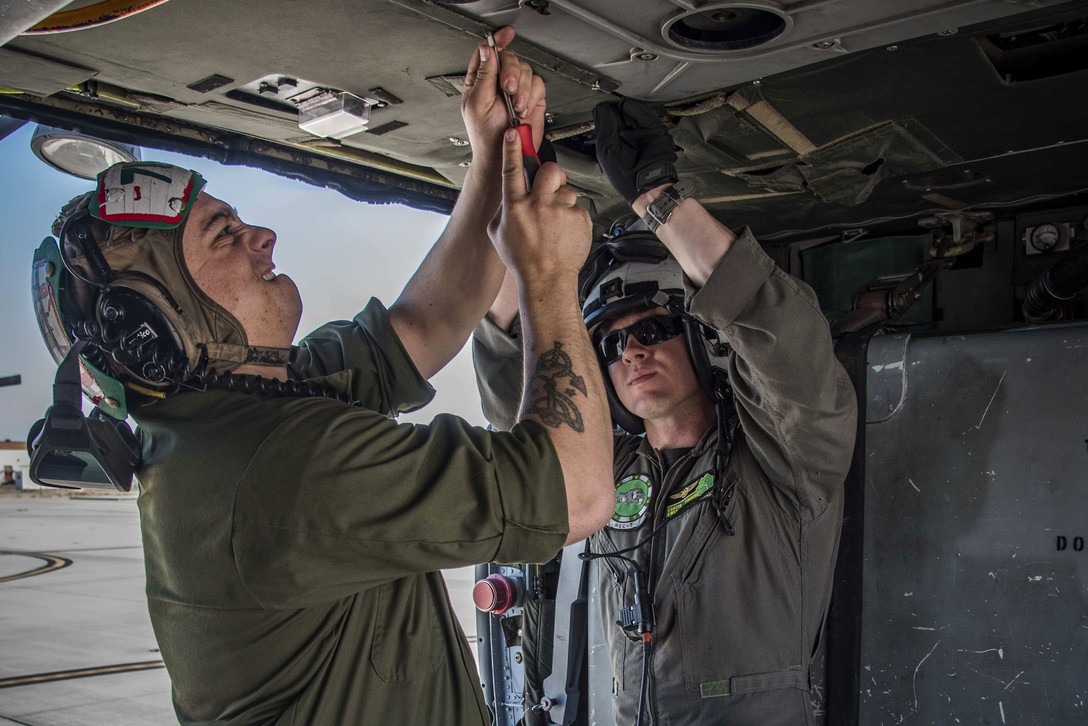 SEAHAWK PREP
Navy Petty Officer 2nd Class Brian Comly, left, and Petty Officer 2nd Class Carter Parham conduct maintenance on an MH-60S Seahawk helicopter at Naval Station Norfolk, VA, April 13, 2018. The helicopter is assigned to the Dusty Dogs of Helicopter Sea Combat Squadron 7. Navy photo by Petty Officer 3rd Class Zach Sleeper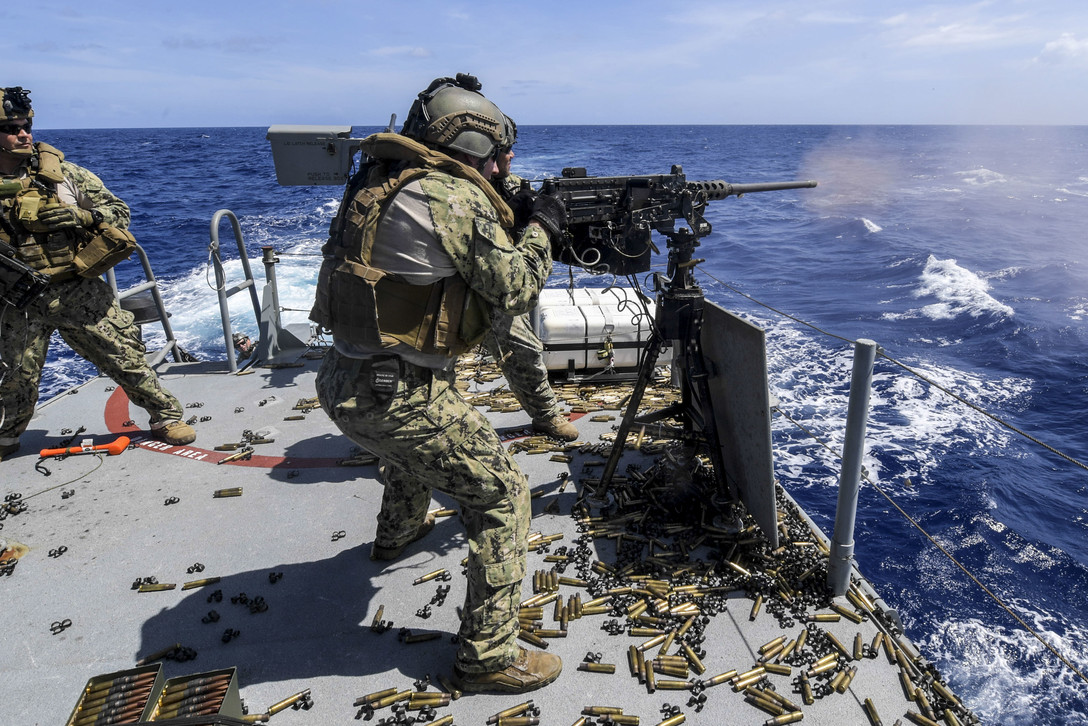 TAKE AIM
Navy Petty Officer 2nd Class Michael DeCesare fires an M2 machine gun aboard a Mark VI patrol boat during a crew-served weapons qualification in the Philippine Sea, April 12, 2018. DeCesare is assigned to Coastal Riverine Squadron 4. Navy photo by Petty Officer 1st Class Cory Asato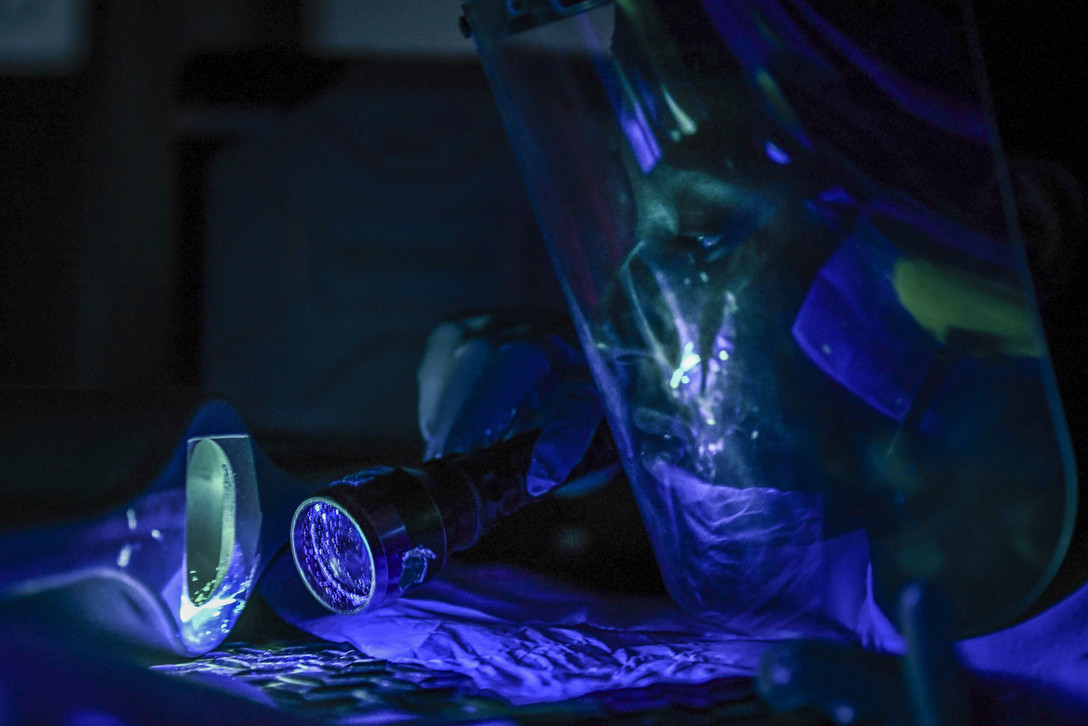 BRIGHT LIGHT
Air Force Senior Airman Onisha Anekwu uses a penetrant dye to examine an aircraft part for cracks at Hurlburt Field, FL, April 9, 2018. Anekwu is a non-destructive inspection journeyman assigned to the 1st Special Operations Maintenance Squadron. Air Force photo by Airman 1st Class Dennis Spain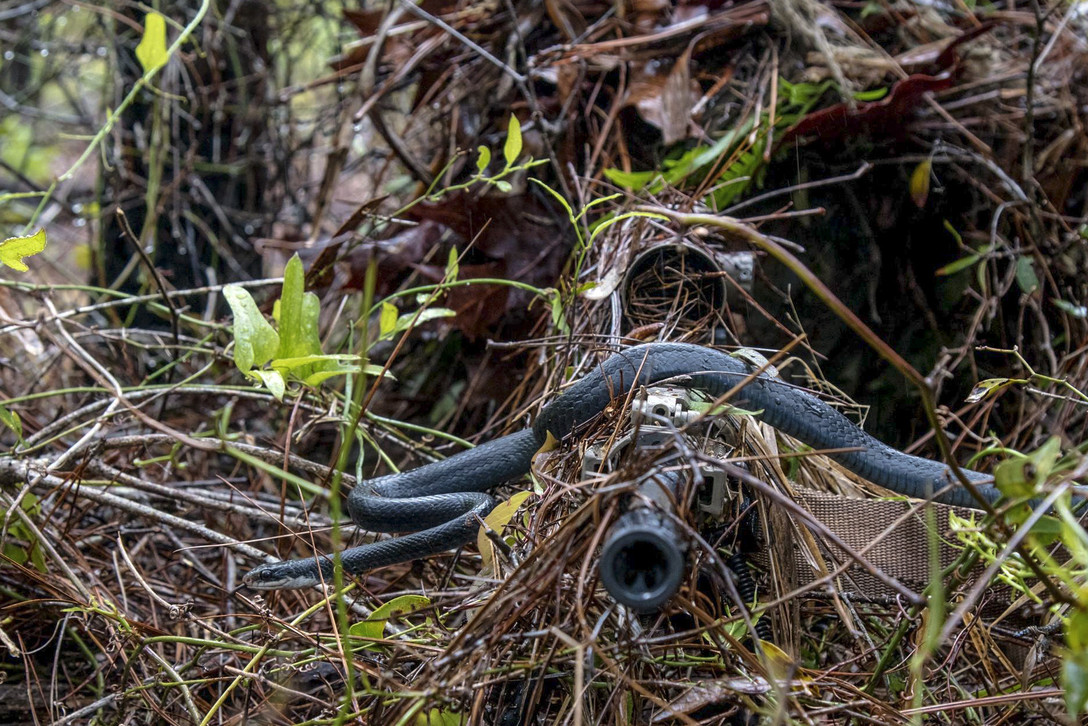 SILENT SLITHER
A southern black racer snake slithers across the rifle barrel held by junior Army National Guard sniper Pfc. William Snyder as he practices woodland stalking in a camouflaged ghillie suit at Eglin Air Force Base, April 7, 2018. Army photo by Staff Sgt. William Frye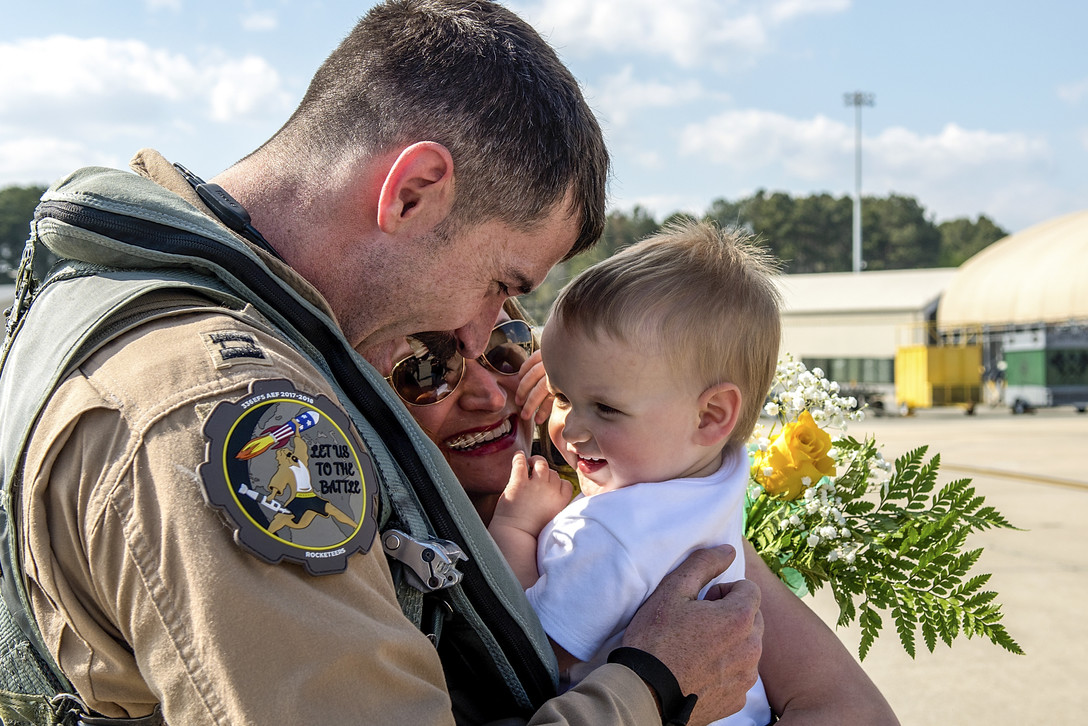 HERO'S WELCOME
A captain from the 336th Fighter Squadron greets his family after returning from deployment at Seymour Johnson Air Force Base, NC, April 11, 2018. The Airmen returned from a deployment in support of Operation Inherent Resolve. Air Force photo by Airman 1st Class Shawna L. Keyes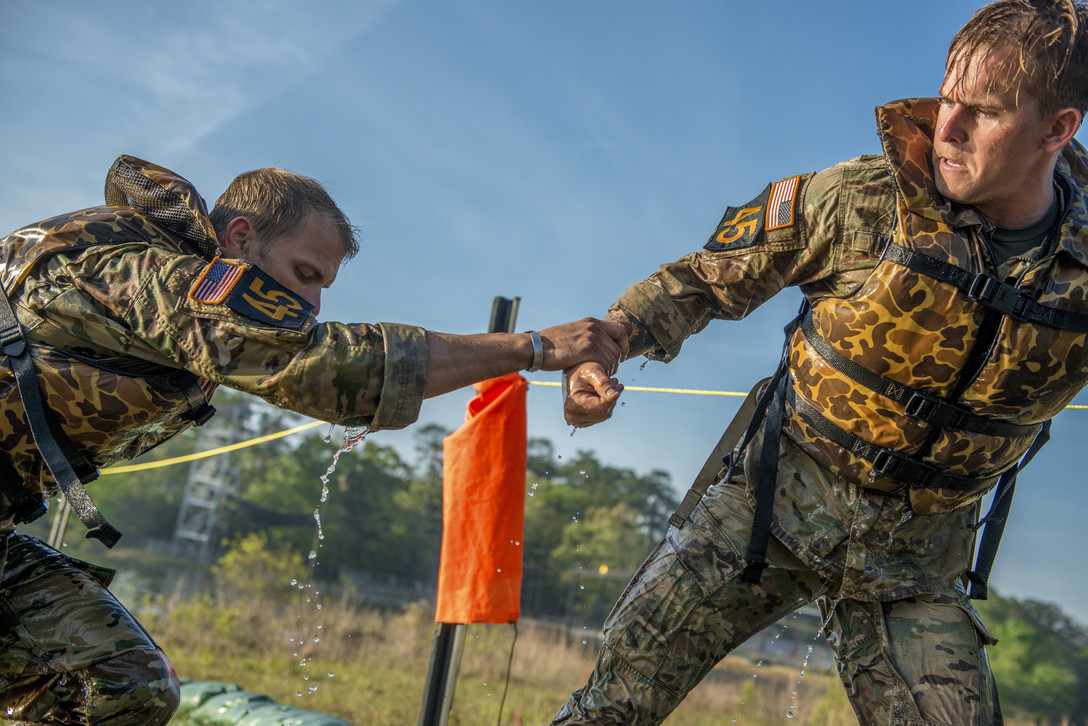 RANGER HELP
Teams of two Ranger-qualified soldiers, and one team of Ranger-qualified Coast Guardsmen, take part in 2018 Best Ranger Competition at Fort Benning, GA, April 13, 2018. The David E. Grange Jr. Best Ranger Competition is an annual event to determine the top-performing two-person Ranger team from units across the Army as well as other services. Army photo by Patrick A. Albright

Please remember that The Canteen is here to support
and entertain our troops and veterans and their families,
and is family friendly.