---
Springfield Walmart Open Carry of Rifle Becomes Panic Driven by Media Contagion
Ammoland ^ | 11 August, 2019 | Dean Weingarten


Posted on 08/13/2019 2:29:56 AM PDT by marktwain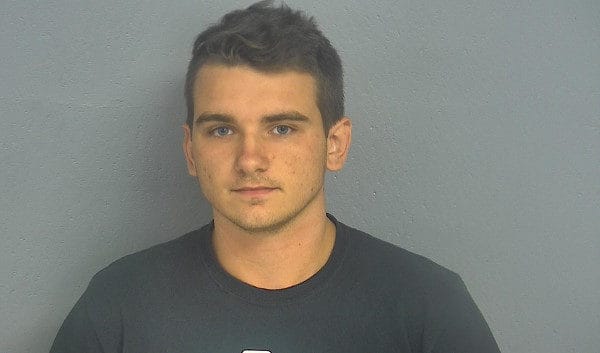 At about 4:10 p.m. on 8 August 2019, Dmitriy Andreychenco walked into the Walmart Neighborhood Market in Springfield, Missouri. He had a slung AR-type rifle and was wearing a T-shirt and tactical vest. He obtained a shopping cart and was videoing himself on a cell phone while pushing the cart through the store. He did not threaten anyone, point the rifle at anyone, or make any threats that are known at this time.
A manager at the store pulled the store alarm, causing a panic while customers evacuated the store. Dmitriy evacuated with the other customers. As he left the store, a firefighter with a concealed carry permit, who was armed, drew his pistol and held Dmitriy for police. In the video from outside the store, you can see that Dmitri was calmly complying with police orders. Look at his black t-shirt. I do not see any evidence of body armor being worn.
He is wearing some sort of web gear, which it appears, the media denoted as "body armor." Identification of web gear as body armor has been common in the media.
Open carry is legal in Missouri. It has been hard fought for. Opponents of an armed population have worked hard to characterize open carry as threatening. The last few days of a media blitz on the rampage murders in El Paso, Texas, and Dayton, Ohio, have put the country on edge. The message has been that every young white male is a deadly threat. The manager at Walmart seems to have bought into the message.
(Excerpt) Read more at ammoland.com ...
---
TOPICS: Constitution/Conservatism; Culture/Society; News/Current Events; US: Missouri
KEYWORDS: andreychenko; banglist; mo; opencarry
---
Navigation: use the links below to view more comments.
first 1-20, 21-40, 41-60, 61-80 ... 101-108 next last
---
---
---
---
---
---
---
---
---
---
---
---
---
---
---
---
---
---
---
---
---
Navigation: use the links below to view more comments.
first 1-20, 21-40, 41-60, 61-80 ... 101-108 next last
---
---