---
Beto O'Rourke: We'll Use Fines to 'Compel' Compliance with AR-15 Ban
Breitbart ^ | 16 September 2019 | AWR Hawkins


Posted on 09/16/2019 7:27:06 PM PDT by KC_Lion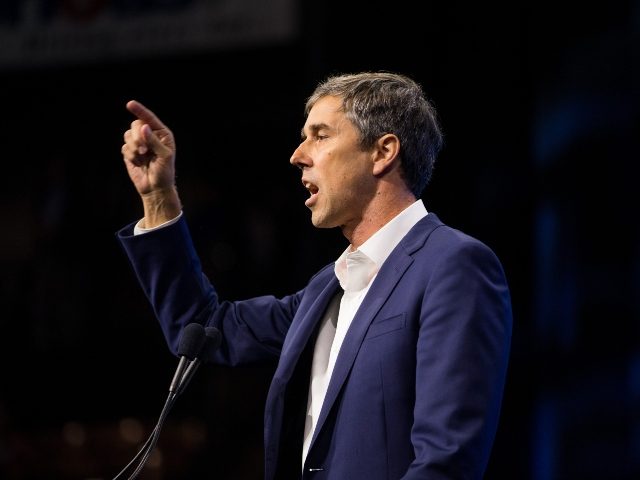 Robert "Beto" O'Rourke explained he plans to use fines to "compel" American gun owners to comply with his AR-15 ban, during a weekend exchange with reporters.
O'Rourke made his claim in a video posted by Fox4 DFW's Teresa Riley.
He was asked how he plans to make Americans comply with his AR-15 ban and he said, "I begin by saying we expect our fellow Americans to follow the law. If they do not there would be a fine imposed to compel them to follow the law."
O'Rourke went to talk about the example of Australia, citing how that country put in place a similar ban. He claimed Australia witnessed, "a near 50 percent reduction in gun violence deaths" as a result. But O'Rourke did not mention that rifles are not a statistically significant contributor to overall gun deaths in the U.S.

(Excerpt) Read more at breitbart.com ...
---
TOPICS: Constitution/Conservatism; Crime/Corruption; Culture/Society; Front Page News; News/Current Events; US: Texas
KEYWORDS: 2020demprimary; ar15; banglist; beto; betoorourke; bobblehead; bobfrank; irishbob; orourke; robertfrancis
---
Navigation: use the links below to view more comments.
first 1-20, 21-40, 41-60, 61-80 ... 101-113 next last
---
---
---
---
---
---
---
---
---
---
---
---
---
---
---
---
---
---
---
---
---
Navigation: use the links below to view more comments.
first 1-20, 21-40, 41-60, 61-80 ... 101-113 next last
---
---