---
TWA 800 - Testimony of Commander William S. Donaldson III, (ret.)
Various
Posted on 12/20/2001 5:04:28 PM PST by Asmodeus
Testimony To The Congressional Subcommittee on Aviation
of
Commander William S. Donaldson III, USN (ret.)
REAUTHORIZATION OF THE NATIONAL TRANSPORTATION SAFETY BOARD
Thursday, May 6, 1999
House of Representatives, Subcommittee on Aviation, Committee on Transportation and Infrastructure,
Washington, D.C.
Mr. DUNCAN. Our third and final witness will be Commander William S. Donaldson, III, U.S. Navy retired, an aviation mishap analyst who is here to make some comments concerning the NTSB and its organization and particularly its investigation of the TWA 800 crash.
Commander Donaldson, thank you for waiting, thank you for being here with us today, and you may begin your testimony, sir.
TESTIMONY OF CMDR. WILLIAM S. DONALDSON, III, USN, RET., AVIATION MISHAP ANALYST
Commander DONALDSON. Thank you, Mr. Chairman. I feel a little bit like a Daniel in the lion's den after listening to the testimony. If you will pardon me, let me get a little bit of water here.
I would like to-you are going to see that I am going to make some very startling comments. I know that plenty of you have read ahead. I want to make it clear that I bear no animus to anybody in the room, outside the room, NTSB, or anywhere else in the government.
In fact, my primary source of income is retirement from the Federal Government. And I have been on these crash scenes. I have picked up bodies. I have picked up pieces. I know what it is like, and it is not pretty. So I want to start that way.
I guess I also want to do a disclaimer here because some people can read my testimony as if I was either directly involved in supporting TWA's position or Boeing or any of the other parties, and I am not. I have not received a penny from any of the interested parties nor would I take it. My motive, as an individual, is to follow through with what I did in 1965 and that was swear allegiance to the Constitution of the United States.
I have testimony that I cannot give in the open, but I would be glad, too glad to pass it on to the chairman. What I am going to show you here today, I think, will get enough people's attention. The fact is that aircraft, Flight 800 was shot down, it was the 27th civil aircraft shot down by MANPADS missiles worldwide.
It is a major aviation concern. And while all of the good offices that we have been listening here to today, the word missile is like cancer. If you are a patient in a hospital, you don't want to hear it.
I want to point out that this administration was forewarned. Right here in the State of Maryland at Westminster, October 11, 1994, a fully armed French Mistral missile was found on its tripod laid over, on the side of the road. The state police were informed by a passerby. They picked it up, and it was subsequently destroyed.
Now, an interesting aside, when one of the journalists that I have been dealing with called the NTSB about this incident, they said that it didn't happen. All it took was a phone call to Westminster and the state police to confirm that it did happen.
One other quick instance, this is not my statement, but I wanted to set the stage. I was stationed in Italy for three years on the Sixth Fleet. I know of an incident in which the Italian Federal Police managed to capture terrorists, if you want to call them that. I call them surrogates for other nations, captured them surrounding the airport with these types of missiles. It is a real threat. It is a real threat worldwide.
Unfortunately, in my opinion, this administration knew. They were forewarned. They knew it when the aircraft was shot down, and the good offices of the President were used across the Board to shut this thing down as a terrorist act.
Now, if I could, let me take a sip, this statement is about 6 minutes long, and then I will be at your mercy, sir.
Mr. DUNCAN. Go ahead.
Commander DONALDSON. Mr. Chairman, ladies and gentlemen, based on the performance of the NTSB while investigating the unexplained loss of Flight 800, I no longer believe that the NTSB is capable of fulfilling its aviation mission. Its abuse of power used to muzzle witnesses and interested parties simply to promote the administration's agenda proves that it has become so politicized that the Board itself has become an aviation hazard.
The solution would be to recast the NTSB as an independent body staffed only with aviation professionals and overseen by a joint committee of Congress. At a minimum, the current leadership should be replaced and portions of title 49 and title 18 used to intimidate interested parties must be reformed. Under the current law, the NTSB leadership has misled the American people. They did this through unfettered access to the media, unending pursuit of junk science theories without budgetary constraint, common sense, or air crash protocol. They have used aerodynamically impossible CIA cartoons, fraudulent videos of hydrogen-filled tanks exploding, and fear-mongering appearances by officials pitching a nonexistent flight hazard.
It all goes unanswered by parties, all very severely constrained because of their highly regulated industries. Their bottom line depends first on government bureaucracy's good will. Current sanctions invite political abuse by barring more competent independent investigations or even public statements by parties until after the NTSB final report.
Silence by the parties is misinterpreted by media and the public and easily exploited by partisan politicians. In this incident 15 weeks before the 1996 election, Mr. Clinton had motive to cover up a missile attack that he had clear forewarning of as early as October, 1994.
The abuses are unprecedented. An author of three books and his wife, James and Elizabeth Sanders, are now felons convicted in Federal court for receiving worthless passenger seat fabric. Captain Stacey, a no-nonsense TWA Flight 800 crash investigator, gave them this material for analysis. He admitted in court that he had lost all faith in the integrity of the NTSB and FBI and didn't believe his action was illegal.
As a past fleet nuclear war planner, it is disappointing that the same Justice Department that allowed our trillion dollar special weapons technology to be compromised by China because it refused to wiretap a spy before the election, didn't blink when a Federal judge found Jim Sanders suffered unconstitutional searches and seizures or blush when Mrs. Sanders, shackled behind the back, was dragged through a media circus on the way to arraignment. She lost her airline career, her house fighting the charges, and now faces the possibility of a 10 year prison sentence. Her crime was a phone conversation with Captain Stacey that neither party understood to be illegal.
This rabid behavior to get Stacey and Sanders with the arrest a week before NTSB's public hearing was planned for maximum intimidation. In fact, Mr. Hall wanted Linda Kunz, another exceptional TWA crash investigator, arrested after she pointed out NTSB employees were changing passenger seat location data to conform to NTSB's theory. Linda had the presence of mind to use two state police officers to photograph evidence.
TWA attorneys sent Mr. Hall a letter citing these facts, but she was still forced out. Acting as defense consultant for Mr. Sanders, I asked him for photographs of the few remaining parts of the center wing tank, left side body wall. When the trial judge allowed photographs during discovery, I viewed those pictures and determined the few military experts that examined the cash debris were right.
The number two main tank exploded into the center wing tank, not the other way around. I then called the NTSB and left a voice mail message asking where to find the microscopic fracture face-edge analysis of these side wall parts. I received a call back from the attorney informing me that it hadn't been done.
Ladies and gentlemen, the analysis wasn't done because it would prove the loss of the aircraft was caused by an explosive event in the number two main tank. I informed that attorney that if the NTSB final report comes out without an analysis of the side wall edge metal and without warhead detonations in the number two main tank and missile shots at that same tank recommended by the military in their report, he could expect me to file criminal malfeasance and misprision of felony homicide complaints.
Every time NTSB officials have spoken publicly about TWA 800 they have lied or shaded the truth.
I will close with physical evidence of one of the bigger deceptions. At the same time Mr. Hall's letter to the editor was published in the Wall Street Journal in April of 1997, titled, It Wasn't A Missile , he was playing-I am sorry-he was paying for the covert recovery of the very missile parts that he denied existed.
The Scallop boat, Alpha Omega, found and discarded overboard the first stage of the shoulder-fired missile in October of 1996 two miles from Flight 800's explosion point. This is near the spot where Islip's radar recorded a boat traveling away from the exploding aircraft at 30 knots.
Through questions submitted for us by this committee, and we are thankful to Mr. Traficant and his office, we forced the FBI to admit that they failed to identify that boat. As Mr. Hall's letter was being being written, Special Agents Hanson, Petry, Bowen, Lane, Francis, Pica, Mauzey, and Bokal were manning the four scallop dredgers scouring the ocean bottom for missile parts.
My assistant, Tom Stalcup, up here is up from Florida State. He is chasing a doctorate degree in physics, and he is helping me here. If you could hold up that manual.
Here is the FBI trawler operations manual replete with diagrams of missile parts and an operational order with highlighted instructions to hide these parts from crew and other interested parties. Boeing, TWA, and the Congress of the United States are other interested parties.
And the map that Tom has got here, here is a precision map used by these men clearly indicating the primary purpose of the operation was to recover missile parts.
I want to take an aside here. There were three items that were considered special interest. One of them, Mr. Sherwood, was that last pump that the NTSB was looking for. The instructions in that manual applied to it as well as the missile parts. In other words, if it was found, I cannot sit here and tell you in good faith that the American people know it yet. But I can't say the obverse, either.
Most of the area dredged did not have the crash debris but instead fell within the assumed range of a Stinger missile from the explosion point. The existence of this map is one of the several reasons Mr. Hall wouldn't let the Navy supervisor of salvage take questions at the public hearing.
I have access to 119 eye witnesses on 18 boats, 4 aircraft, and 31 locations ashore that surrounded the missile launch. None of these witnesses were allowed to testify at the NTSB hearing. Instead they played a laughable depiction of a noseless 747 climbing 1,700 feet, an aerodynamically impossible event.
Even so, it hardly would appear to be streaking like a flare or a rocket as described by these witnesses.
The sad thing is that the media bought it because it was a slick video and perfect for television. Ladies and gentlemen, I urge you to hold special hearings in the lost of TWA 800, take the actions recommended to reform the NTSB.
That concludes my prepared remarks. I would be happy to answer any questions.
Mr. DUNCAN. Do you want to go ahead? Well, I was going to let you go ahead first, and then I got the message that maybe you want to wait a few minutes. Well, Commander Donaldson, let me ask you a couple of things. I spent 7-1/2 years before coming to Congress as a criminal court judge trying felony criminal cases. I have seen and heard and read about many overzealous Federal law enforcement officers and Federal prosecutors who have broken rules and been guilty of prosecutorial excesses.
While that is not true in the majority of the cases, it is true far too much. Then also, I know that many, many judges who try criminal cases very much lean toward the prosecution. It is just easier that way, and the fact is that most people who are tried, a very high percentage of them, are guilty. So I am a little skeptical of the prosecutors and some of the judges and so forth.
I still have great faith in the judicial system because all of the defendants are allowed to have lawyers who generally fight really hard for them. Then also after 7-1/2 years of trying jury trial cases, I have become convinced that in about 98 or 99 percent of the cases the juries come back with the right decision because they are called in at random, and it is pretty hard to convince 12 ordinary citizens with their common sense that somebody is guilty if they are really not. All you have to do is have one on there that you don't have to convince.
What I am wondering about is, I noticed in the material that you submitted to us that you were a consultant to the Sanders and their lawyer or lawyers. What I am wondering about is how-why do you feel they were convicted? I am sure that all of these questions that you have raised--
Commander DONALDSON. They were guilty. That is my point. They were guilty of the fact that they actually had these small two and three square inch pieces of fabric.
The law-I am not sure when it was changed, but it was upgraded from a misdemeanor to a felony. It is because of the actions of the Congress, I am supposing, or whoever allowed that change. What you have done is transfer power to people that want to abuse a captain-Captain Stacey.
Let me tell you what he had to do. He was the real target. He was the toughest TWA investigator in the field, in the hangar. He was getting sick of the investigation, and he risked the last 5 years of his career, which would cost him a million dollars out of his own pocket, if he lost his job. But he took that risk anyway.
Well, Sanders, who wrote the book wouldn't turn on him. So Sanders ends up with a worse deal. They are going to prosecute him with a felony and let Stacey, the captain, off with- he still hasn't been sentenced, but he is still going to keep his job. My point is this: It is the power that you gave this Board or, in this case, the Justice Department, I guess, to-really, there is no reason to even have the law except to stop people from pilfering things.
When you turn it against the best investigator that TWA had in the field and that is used to throw him out of the investigation, it is a wrong application of law. Technically, that jury-I walked out of there thinking that the jury was going to nullify it, but they didn't. I guess that is the best way that I can answer
Mr. DUNCAN. So you think that the jury felt that even though the Sanders had no real criminal intent or motives--
Commander DONALDSON. I believe firmly that neither party had any idea. If you were the senior captain of TWA and you see that stuff was going that upset him, you see a red stain on seats that you think is suspicious. It may or may not-I am not standing here saying that that proved that there was a missile that hit the airplane.
That is not what the military said, and I am going their way now. The point is the fact that they set that crash scene up like a nuclear weapon depository. They had an outer defense system which was manned by the local police and the FBI in the hangar. A guy like me going in there- and I go right to the parts. If Stacey could have walked out legally and gone to an analysis group and handed stuff to them on his own under his own recognizance, nobody would have ever been in trouble.
I am wasting time here--
Mr. DUNCAN. I am so limited in my time. Let me move on quickly to just a couple of other things. You submitted with your material a letter dated April 5, 1999, that you sent to Phillip M. Condit, the head of the Boeing Company, and Mr. Jerald L. Gitner, the head of TWA.
Would they not have great, great incentive to support you economically, or to go along with you or hope that you found some definite proof so that there wouldn't be any question that their company was not involved in any way or at fault in any way.
Commander DONALDSON. Mr. Chairman, I have been associated with aviation my entire life. My father was an Air Force officer.
When you get to a corporation the size of Boeing, what they are really trying to do is put the safest product out on the road that they can. I can say this with a straight face. I don't even own stock in the company. I can't conceive that a professional aircraft producer would produce a faulty product, and then when it caused the death of people try to hide it. Because every day after that they are putting billions of dollars, literally, of equipment, the same equipment in the air every day and risking millions of lives.
Sure, you are going to risk a big lawsuit. I would trust the party, particularly Boeing or any other major aircraft production outfit, to do the initial investigation and then let the government look at it the whole way, but don't let the government run it. Because in this case the government was a party. I am telling you, I can't tell you everything here that I do know, but I know this administration had extremely urgent pressure to change the subject before the election.
Mr. DUNCAN. What did you think about what Chairman Hall said, that if there was some sort of conspiracy, it would have had to have involved hundreds or even thousands of people.
Commander DONALDSON. Mr. Traficant made the same point very eloquently.
The best way to explain that is if you don't have access to the evidence, you don't have a conspiracy. You don't have to hide anything. What happened here-you have to look at this from the top. The administration, and I mean the White House, by using the Justice Department with a thousand agents in the field- in fact, I think they might have even bumped the NTSB people trying to get to the scene with FBI agents.
The FBI agents went in there with a flood. What they did is they clamped the lid down on these eye witnesses. I have got two air crews that I want to get to and I can't find. They are so damned scared probably because of what the FBI told them when they interviewed them that they are not going to talk to somebody like me.
So Justice took the entire weight of eyewitnesses off the Board. I am going to tell you when you talk to them eyeball to eyeball, it takes two or three of them to convince you. Mr. Al Gipe, all of 14 miles away-he is the chairman of his own board. He is an engineer. He was a World War II gunnery officer. He gave me a perfect description of a Stinger missile launch. He gave me the angle that it rose from the surface. He gave me the time of flight. When I matched it up against what the military was saying happened to the airplane, it was dead-on.
Mr. DUNCAN. When you have an incident like this, do you think this was some sort of terrorist group? I mean, somebody usually claims credit for something like this.
Commander DONALDSON. Yes, sir, and I think the credit was there. If you would check closely, there was an Arab newspaper in Washington and one in London that received a communique about 6 hours before 800 was shot down. It was a really weird one. They took credit for the Riyadh bombing using some new name, they always come up with a new name, which had happened in November of 1995. And then in two sentences they took a shot at President Clinton calling him silly or something.
And then they said the American people are going to be shocked at where we attack next, where and when we attack next, we are going to attack at dawn, and isn't dawn near? The airplane went down at 8:30 at night but in Mecca, it was dawn. And it was dawn the next day. That is a coded-there are people in this-I don't want to get-take too much of your time, but the bottom line is the President of the United States is the most informed person in the world. I am sitting here personally telling you that I believe that he knows things that he hasn't been honest to the American people about, about Flight 800.
Mr. DUNCAN. Thank you very much. Mr. Lipinski.
Mr. LIPINSKI. Thank you, Mr. Chairman.
Commander, is it your view that if the administration, the Justice Department, the National Transportation Safety Board, the FAA, the FBI, if they said that this was a missile attack that it somehow would have been detrimental to the reelection campaign of President Clinton?
Commander DONALDSON. I do, sir, because you have to make the connection. Obviously, in the first administration there were a lot of events, Waco and other things that were terrorist events not connected directly with this. But in this case, I believe that the media would have figured out pretty quickly that there had been an advanced warning.
Mr. LIPINSKI. Advanced warning to who?
Commander DONALDSON. To the administration, the government.
Mr. LIPINSKI. In this newspaper that you are talking about?
Commander DONALDSON. No. I am talking about, for instance, the missile that was found in Westminster was right under an airway. That missile, all that had to have been done was set it up right and fired as an aircraft went over it.
Mr. LIPINSKI. Yes, but we have an awful lot of aircraft flying in and out of this country. I don't know how we would have known that it was going to be this plane that was going to be attacked.
Commander DONALDSON. That is not what I meant. I am sorry, sir. I do know that. When I say the ''event,'' I didn't mean Flight 800 specifically. I meant that the threat was there, and I do believe that there was an attempt by the administration thinking that-I believe they thought there were at least three missiles in the country. The London Times, in August, right after the crash, 5 or 6 weeks after the crash--
Mr. LIPINSK. Let me assume that the administration thought there were three missiles in the country. For the sake of argument I will give you that. I don't understand why if a TWA American plane is attacked by a missile that that is detrimental to the President's reelection campaign. I don't understand that. What is the connection there?
Commander DONALDSON. Because he is the commander in chief. There are only a few agencies that would have privilege to this information. Those are the agencies like CIA that provided that video.
Mr. LIPINSKY. Why would he want to cover it up? How does it hurt his reelection chances if people know that the plane was shot down by a missile? I don't understand that.
Commander DONALDSON. What you have to follow up is what is the game plan. If the surrogate state was Iran, which I believe probably was, you are not talking about Kosovo. We are talking about a nation with 40 million people, with their mind set challenging them could make the situation a lot worse than it was leaving it alone.
Mr. LIPINSKI. But you are saying that the cover-up is because it was advantageous to the administration, to the President, to cover this up, not reveal to the American people that it was a missile to enhance his reelection campaign, correct?
Commander DONALDSON. To allow the campaign to go as it was going.
Mr. LIPINSKI. It would seem to me that if I was President of the United States and if a U.S. plane got shot down by a missile from some surrogate that was representing Iran and I had that information, based upon the history of this people in this country and the way that people react, I would certainly announce that to everyone here showing that this country is under attack, and it usually enhances the person that is in office as far as all of the public opinion polls go.
And he probably could have even gone out and shot a few more rockets into Iran that would have increased his popularity with the American people. That is the connection that I can't make. I don't know why the President of the United States would choose to cover this up in an election campaign when, it would seem to me that based upon our history, it has always been advantageous for the president of this country to be under attack during a presidential election campaign.
Commander DONALDSON. Let me make a quick analogy with Pearl Harbor. Twice as many civilians died on Flight 800 as died at Pearl Harbor when the Japanese attacked. I think the number was 111 civilians. There were almost 2,000 military or whatever.
But the point is-an attack like this is not just a normal terrorist attack. That is a major act of war. And all of a sudden you are running up a-you are getting me to speculate on what the President should or shouldn't have done. I am just telling you that I have other information that I can't talk about that I can relay to you in private.
I think that I can prove to you that he was extremely personally agitated, and he wanted to control the event right away. That gives me a seque into something that I didn't have in here, but it is upsetting to me as an American. The reason the Navy got assigned to recover that crash debris was because the President of the United States wanted control. I know that for a fact.
Mr. LIPINSKI. The reason that who got assigned to it?
Commander DONALDSON. The Navy. The Navy should have never been involved in that. The reason is Weeks Marine had capability on scene the next day.
Mr. LIPINSKI. Who had?
Commander DONALDSON. Weeks Marine, Inc. They had the biggest of salvage equipment on the East Coast, anywhere in the Atlantic. They were there. They could have supported 50 divers the next day.
Mr. LIPINSKI. So you are saying that the President wouldn't-we haven't figured out yet why this would be advantageous to the President for a story not to come out that it was a missile. In fact, my position is it would have been advantageous to him for it to come out. You, for some reason, don't believe it would be.
But now you are telling me that the President put the Navy in charge of recovering the pieces from the crash because he could control it; correct?
Commander DONALDSON. Yes. Let me tell you that was egregious because it meant the bodies stayed underwater an extra week. It meant that the wreckage was underwater for much longer than that. Weeks Marine was capable of-they were superior to the Navy's ability. Not only that, but the entire debris field had been mapped by Captain Debow on the Ship Rudy. He told me, in testimony to me, that within 11 hours of being on the scene-and he was there at dawn the next day, he had radioed in to NTSB all major debris locations, had the general debris fields outlined.
That means if-Weeks Marine, with some of the biggest lifting and salvaging equipment in the world, was there. They got there and they anchored. They sat there for 3 days after the FAA had contracted them and after the Coast Guard had contracted them verbally to start the salvage. That mission was aborted, and all of these families were told that we are doing everything that we can do to bring them up.
Mr. LIPINSKI. Let me ask you-you already stated here that the Navy is in on this conspiracy and the National Transportation Safety Board is in on this conspiracy--
Commander DONALDSON. I am not saying-I don't have proof that anybody is in on the conspiracy. What I am saying is people are following orders. There is a chain of command that comes down from the White House.
Mr. LIPINSKI. If there is conspiracy, there is more than two people saying that it was a missile so it is a conspiracy. I am just trying to establish how many people you think might be in the conspiracy.
Commander DONALDSON. I am not an attorney. I tell you what, I would duck the conspiracy question.
I can tell you that the only military experts that did a report put seven recommendations out to the FBI, and the first one was to fire live warheads in the number two tank. The second recommendation was to fire live missiles and inert missiles at the same tank.
The reason is there is 45 square feet of missing forward spar in front of the number two tank and there is also an indication that the whole left wing was overpressurized from that hit. There were no fragment hits in the aircraft because the missile detonated inside 6 feet of fuel. Within 2 feet, these little fragments are going to stop in the fuel.
Mr. LIPINSKI. Excuse me, Commander, but how many military air crashes have you participated in as a lead investigator?
Commander DONALDSON. Lead investigator, one or two.
Mr. LIPINSKI. How many overall?
Commander DONALDSON. Because of the way that the military is structured, I have supervised probably a dozen. I go through and critique in the superior-the wing safety officer, for instance, reviews every squadron crash in detail--
Mr. LIPINSKI. So as lead, one or two, and you were involved in 12 other ones. Have you ever participated in an official investigation of a civil air crash?
Commander DONALDSON. No. Mr. LIPINSKI. Who funds your research?
Commander DONALDSON. No one has funded my research. I have had direct reimbursement for bills for rental cars and for motels, and that is about it, through Accuracy in Media.
Mr. LIPINSKI. Accuracy in Media?
Commander DONALDSON. Right.
Mr. LIPINSKI. They are interested in your theory, apparently?
Commander DONALDSON. In fact, I came to them when I saw the Navy being tagged in Mr. Sanders' book for shooting the airplane down. I have run too many missile exercises. I have been a fleet observer. I knew that that didn't happen, but I also knew that the airplane was shot down.
Mr. LIPINSKI. Your contacts in the military have given you this information; correct?
Commander DONALDSON. No. In fact, I can tell you there are two fleet commanders right now that I flew with, and purposely-I have informed them of everything that I have written. Just so they don't get blindsided, I sent them a copy.
But I can't get an active duty officer involved in this. They would get eviscerated.
Mr. LIPINSKI. So your information has come through the military?
Commander DONALDSON. Yes, it did. It came through Mr. Traficant's office on 21-page report from China Lake. It had seven recommendations on how to handle this problem if it was a missile.
Mr. LIPINSKI. Is any of that information classified?
Commander DONALDSON. No, sir. It is on my web site. Mr. Traficant was good enough, and Mr. Marconi, even though we had separated at the point, I have to applaud them. They followed through and they sent that report to me.
Mr. LIPINSKI. My time is long exhausted. Thank you very much, Commander.
Mr. DUNCAN. Thank you very much. Mr. Pease. Mr. Traficant.
Mr. TRAFICANT. Thank you, Mr. Chairman. I want to welcome Commander Donaldson here. I made available to you everything that I had because at some point people were being branded as a part of a massive cover-up.
And I am not going to question your motives, but I am certainly going to question the outcome of what your analysis is, and I would like to make a few points. At one point working with us, you expounded a theory that the missile could have been from a Canadian frigate.
Hear me. Let me finish.
Commander DONALDSON. OK.
Mr. TRAFICANT. And at a second point you tried to impress our investigation that you believed it was two missiles that were involved.
Commander DONALDSON. Correct.
Mr. TRAFICANT. One, a U.S. Navy missile from an Aegis Cruiser, in fact, that was patrolling, looking for supposed terrorist activity in the region who had then identified the launch of a terrorist missile and did themselves then launch a second missile to intercept and that this went awry causing the problem.
Number three, if I am not mistaken, you maintain now it is a stinger missile that was responsible, a Chinese-made vanguard shoulder-type launch.
I just want to let you know that you were not just giving me that information. We painstakingly analyzed objectively everything that you and everybody else, including the Board, made available to us. And as an old sheriff, believe me I did that.
Now there are several things I just want to say here. Jim Kallstrom, the FBI agent in charge for 2 weeks, led this Nation to believe that there may have been a missile strike here and he was determined to get to the bottom of it. So in the beginning, the theory that somebody was covering up does not wash with me. And quite frankly, I think Mr. Kallstrom and the FBI did a great job in this investigation.
Now, we have come to learn that, yes, there was an awful lot of exclusion from this site because when the Feds took it over, they believe there could have been foul play and they put the clamps on this site to the point where they may have excluded our Board. That could never happen again.
But for there to be accusations on the competencies or integrity of Chairman Hall completely flies in the face, and that is why we parted ways, frankly, our investigation.
We have investigated everything you talked about.
Here is a point that I would like to make. Everybody that was involved communicated with us. We had nobody that closed the door except one person whose name I will present to the Chairman later who was a significant individual and had an eyewitness, supposed, account who stated to his commanding officer after the flight that he had seen nothing.
But several periods later-I forget the exact period of time-made a statement that he saw what he thought was a missile. Under hypnosis, supposedly, this revelation came about, and we further later in our investigation came to understand that he had hired a Hollywood agent and was preparing some type of activity, and we discounted that theory.
Here is the only point I want to make: 95 percent of this craft has been recovered, one of the greatest bits of investigation piece work perhaps in our history. And in that 95 percent, every expert, both domestic and international, concurs that this was an internal explosion, and there was not one iota of damage to 95 percent of this craft that has been recovered from the outside.
So we looked at a heat seeker.
We looked at a device that might explode without hitting.
We looked at the possibility of a missile entering the center wing fuel tank.
And there can be, to our opinion-and you are probably more professional and knowledgeable than we are-but from looking at the information, we find it unreliable to conclude that anything other than the center wing fuel tank and an explosion therein was responsible.
Second of all, the manufacturer clearly now agrees with the fact that it was a center wing fuel tank explosion. They don't know what the cause was. They don't know and I don't believe to this point we have truly identified the exact cause.
But the question I make to you now is with 95 percent of the plane having been recovered, with it being documented by every and all sources that this was an internal explosion-it was not caused from without-how do you maintain that it was a missile that shot down TWA Flight 800? Because we think you are wrong, sir.
Commander DONALDSON. I appreciate the comments, and I thought at the time of that earlier stuff you mentioned. What I was doing was for the benefit of the committee. I thought that I was working directly with your office; and I was feeding everything, including the Canadian theory. I interviewed an individual that had been a government official in Canada who honestly believed that one of their ships might have been involved, and I passed that information on. Now for you to sit here and attempt to discredit where I am now--
Mr. TRAFICANT. Let me intervene. I am not attempting to discredit you. I am just letting you know that everything that you presented to us was, in fact, investigated thoroughly.
Commander DONALDSON. And I want to say it was shared candidly, honestly; and I told you I didn't know all the facts. I didn't. You have to remember, especially when you are on the outside, you have got to fight, you have got to do everything you can to get to the facts. And in the last 3 or 4 months, the facts have been overwhelming.
I have interviewed these people on boats all the way around that engagement. I am as positive as I am taking my next breath that aircraft was engaged with a missile. It was seen by dozens of extremely credible people.
Mr. TRAFICANT. What particular evidence do you have--
Commander . It is in the military report that China Lake put out. There is a lot of waffling in there because it is not a popular position. The point is that in the graphics that you see a stinger missile or a copy of the stinger, SA-16, 18, Chinese Vanguard, the steering for the hot vents underneath the center wing tank. There is 450 degree air that comes out of those air handlers. The military did imaging and gave it to the FBI. The FBI agents in the field knew, I think, that they had solved the problem.
That missile was fired-I have got the military computer runs that show that there is a 93 percent probability of hit. When you fire a missile from where that dadgum radar contact was out there-I think you remember that it was your office, and I think it was you, sir, that asked the questions of the FBI and we forced them to admit that they dropped the investigation without identifying the boat that was closest to the disaster.
Let me finish, sir, if I can. I am going to tell you exactly what happened. The stinger missile has technology that as it approaches a high speed target, as the angle rate increases rapidly, it is getting closer, it suddenly will steer forward because they don't want the missile to fly through the engine exhaust plume.
The evidence appears to me that firing from that boat, with witnesses that gave me the dadgum same angle of ascent, the same time of flight for the missile, that missile was steered for the center and would have steered forward and then you jump to the China Lake report that said that in the unlikely attitude-this is their verbiage, in the unlikely chance that a missile hit coming straight in at the wing, all of this is possible.
And check-because they have-they really have put the blinders on to the damage on the left wing. None of that damage is found in normal crashes. It only occurs when there is ordnance involved. Only the left wing was overpressurized. The left side of the center wing tank was blown into the center wing tank, and the center wing tank did explode.
One of the reasons they kept the debris field secret from Stacy, didn't let Captain Stacy listen to the tape of the cockpit more than once, was because the evidence becomes self-evident to professionals. And in other words, if you don't do-if the boss doesn't say give me the best dadgum run on that left side wall you can and I want to know how much pressure was on it when it failed.
Mr. TRAFICANT. Commander, let me conclude my questioning. I don't want you to misconstrue or misinterpret any of my questions or my behavior as being critical to you as an American. I believe you are a patriot and a fine one. I believe you are very capable, and I want to thank you for all that you have done.
Commander DONALDSON. Thank you, sir.
Mr. . The last couple questions I have, just yes or no. Did you personally inspect any of the 95 percent remains of this craft?
Commander DONALDSON. No, only photographs.
Mr. TRAFICANT. Number two-I want the committee to know this-on the 95 percent recovery, which was absolutely amazing, there was not one iota of evidence of any penetration from without.
Number three, every agency that has had the opportunity to personally inspect and analyze the data and the remains of 800 are absolutely positive without doubt that it was an internal explosion that downed 800.
In furtherance, of all the eyewitness reports over a period of time, none of them saw all of it. And from all the theories that have been advanced, there has been one scientific fact that has been concluded. On or about the time of that explosion, it would propel the craft even higher in altitude; that anyone who saw this would, in fact, not know what they were looking at but would be bombarded by many different sensations as a result, the interpretation varied very much.
The FBI painstakingly moved to investigate a missile, Commander, and here is the point I am making. There was no evidence of damage from without at all. And that craft and those parts are still available.
Now, my last question to you is this: at some point we sort of parted ways, when you maintained that the Chairman of the National Transportation Safety Board was so off base, he was acting as a traitor.
Commander DONALDSON. I don't think I used those words, Mr. Traficant.
Mr. TRAFICANT. I think we advised you to not use those words. You were prepared to send them in a letter. That bothered us. And that is one of the areas why maybe we didn't go much further with you.
But I want to say this to you: many of the questions that you asked, nearly all of them, were included in the Traficant questions to the FBI and the National Transportation Safety Board, every tough question you had. So I just want to conclude by saying I don't know what the conditions are here and what the conclusion will be by this committee, but I want to say that we had one of the most exhaustive investigations in aviation history in the United States of America, Commander.
And I am going to conclude by saying this: I want to commend Mr. Hall; I want to commend the National Transportation Safety Board. I want to commend the Federal Bureau of Investigation. I want to commend the Navy, and I want to commend the Central Intelligence Agency. And I don't know if I have ever gone on record of doing any of that because I believe that it was a center wing fuel tank explosion from within.
But if there still remains any doubt, and Commander Donaldson is a worthy advocate of his theory, then I would not be opposed to any furthering investigation that would benefit his cause. Thank you.
Mr. DUNCAN. Thank you, very much. Any final comments Commander Donaldson?
Commander DONALDSON. No, sir, I knew this was going to be a tough appearance. But I guess I would say just for a minute, I want to put it on record what I think actually happened. I think that somebody came in our waters. I think the boat that wasn't identified by the FBI probably contained the shooter.
I think a missile was fired, that we have dozens of people that agree with the flight time of the missile, where it came from and where it went. I think it steered for the center wing tank. I think it veered forward and entered the number two main. There is 45 square feet of front spar missing in front of that tank.
The FBI did explosive testing that is secret on that same area. The FBI took live ordnance out to those boats and showed the captain what a stinger ejecter can looks like, first stage, looked like. They did that based on testimony. When they got out there, the guy on the boat said I already found that and threw it back, and he did that in October.
I don't know what was shared by the FBI. I doubt very much. And I apologize to Mr. Hall or Dr. Loeb or anybody else if they were not privy to this information. I had to dig and dig and dig and finally just go find the people to find this out. What I am telling you is consistent with what the only military people that looked at this and wrote a report said. I would beg this committee to take seriously the seven recommendations that China Lake put on the table and spend the extra few bucks and do the test if you can. And I will be the first one with my hat in my hand; and I will do a back flip, and that is tough for a 300-pound fat guy, and I will apologize to these people.
But to do it is our duty. It isn't about people; it is about the Constitution, and it is about abuse of power. I am a citizen, not supported by anyone else. I am doing my duty. And that is all I can do.
Mr. DUNCAN. All right. Thank you very much. That concludes this hearing.
[Whereupon, at 1:13 p.m., the subcommittee was adjourned.]
Source
_________________________________________________________________________
From his referred to website:
Introduction
CDR. William S. Donaldson, USN (ret.), challenged the official NTSB position on the cause of the crash of TWA Flight 800 in a series of letters to James Hall, Chairman of the NTSB between April 1997 and December 2000.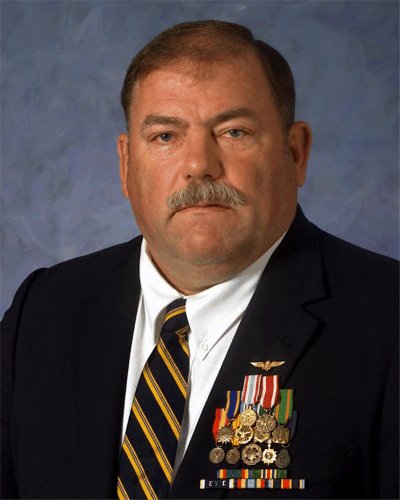 Over the past four years, CDR. Donaldson worked with other Retired Aviation Professionals, including some previous crash investigators as well as persons inside the NTSB investigation itself.
CDR. Donaldson has extensive experience as a Naval crash investigator and he and others concluded that the NTSB's explanation of the Center Wing Tank explosion was not credible. With the help of these other concerned aviation professionals, CDR. Donaldson produced an extensive report on the cause of the crash. The initial Interim Report was delivered to the House Aviation Subcommittee on July 16th, 1998.
Recently uncovered information now shows that TWA Flight 800 could have been shot down by one or more shoulder-fired missiles. The FBI was briefed by military missile experts in the Fall of 1996 that Flight 800 was well within the range of a shoulder fired missile. The FBI conducted a covert dredging operation for stinger missile parts between November 1996 and April 1997. CDR. Donaldson brought this new evidence to the House Aviation Subcommittee in testimony on May 6, 1999. Unfortunately, the major media and the Congress are content to swallow the official line without question.
____________________________________________________________
Comment
The following is an italicized excerpt from Cdr. Donaldson's 16 Nov 1997 posting to the LSoft Flight 800 Forum followed by comments/questions:
"My First official aircraft crash investigation was of an accidental air to air missile shootdown of a Navy A4 in 1977".
Was there ever a second? While keeping in mind his alleged "extensive experience as a Naval crash investigator", let's take another look at the questions he was asked by Congressman Lipinski and his answers thereto:
Mr. LIPINSKI. Excuse me, Commander, but how many military air crashes have you participated in as a lead investigator?
Commander DONALDSON. Lead investigator, one or two.
Mr. LIPINSKI. How many overall?
Commander DONALDSON. Because of the way that the military is structured, I have supervised probably a dozen. I go through and critique in the superior-the wing safety officer, for instance, reviews every squadron crash in detail--
Mr. LIPINSKI. So as lead, one or two, and you were involved in 12 other ones. Have you ever participated in an official investigation of a civil air crash?
Commander DONALDSON. No.
It's unfortunate that Congressman Lipinski didn't ask him how many witnesses he ever interviewed prior to the Flight 800 disaster, how many of the Flight 800 disaster witnesses he interviewed and for copies of those interviews - which do not appear to have been made public - even in his own website.
"I have access to 119 eye witnesses on 18 boats, 4 aircraft, and 31 locations ashore that surrounded the missile launch."
Are the "119 eye witnesses" those referred to in the following?
"I have interviewed these people on boats all the way around that engagement. I am as positive as I am taking my next breath that aircraft was engaged with a missile. It was seen by dozens of extremely credible people."
Nearly 5 1/2 years have now gone by since the Flight 800 disaster. Yet, not one expert witness report analyst has ever agreed with Commander Donaldson's allegations about the observations of the witnesses. Not even one.
ex·pert (kspûrt) n. A person with a high degree of skill in or knowledge of a certain subject.
UPDATE: Commander Donaldson died on 22 August 2001, several month after unsuccessful surgery for a brain tumor. His website has been continued by his brother, Bob Donaldson, who it seems reasonable to assume has the witness interviews conducted by Commander Donaldson.
The "Missile Witnesses" Myth
Sworn Testimony of FBI Chief Forensic Metallurgist William Tobin
The Untenable and Unprofessional FBI "302" Interview Procedure
Transcript of An Inept Interview of Witness Dwight Brumley
---
TOPICS:
Miscellaneous
KEYWORDS:
twaflight800
---
Navigation: use the links below to view more comments.
first 1-20, 21-40, 41-46 next last
---
---
---
---
---
Comment #5 Removed by Moderator
---
---
---
---
---
Comment #10 Removed by Moderator
---
---
---
---
---
---
---
---
---
---
---
Navigation: use the links below to view more comments.
first 1-20, 21-40, 41-46 next last
---
---