After discussing with Billie what I could post as a semi-monthly feature, we came up with the idea of doing a short 'vignette' piece on each state, starting with Alabama and working our way through Wyoming.

I am hoping to capture each state's unique atmosphere and flavor, without boring everyone with too many facts. This may (or may not) be a twice monthly feature - you never know what Da'Bear will post next ;-), but every so often I will be taking a lighthearted look at a new state and, together with you, we'll salute the Fine Americans who live there and proudly call themselves 'FReepers'.

In the spotlight today.....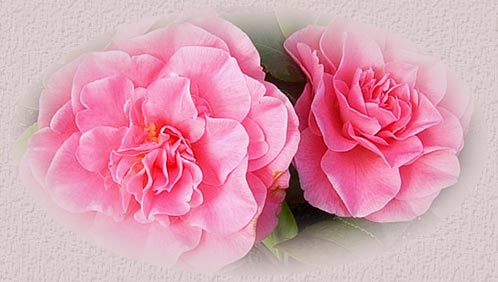 According to the
Alabama State Page

160 Fine Alabamians
(blam, Alas Babylon!, FreepLady, Bizzy Bugz,
Paul Atreides, ToKillaMockingbird, and many more)

hail from the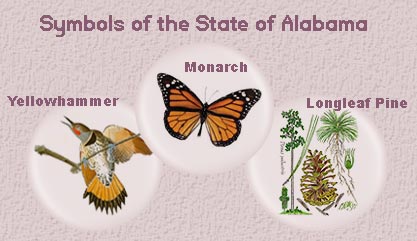 (Crank up the volume!)
Alabama - Tidbits and Trivia
Alabama was admitted into the union on December 14, 1819.

The name "Alabama" means "tribal town" in the language of the local Creek Indians.

The State Nickname - Heart of Dixie, "Yellowhammer State"

Alabama State Motto - "Audemus jura nostra defendere" - We Dare Defend Our Rights

The Alabama State Song - "Alabama" (well, who would have guessed? LOL!)

The state nut of Alabama is the Pecan. (Pecan recipes, anyone?)

The star blue quartz is the state's official gemstone.

The state game bird of Alabama is the wild turkey. (Wild Turkey recipes?) ;-)
---
Of course, no post about Alabama would be complete without a mention of the University of Alabama's......


and
Coach Paul "Bear" Bryant

***A bit of football trivia***

Does anyone know who caught Joe Namath's first touchdown pass at Alabama?

How about this one? Who scored the only touchdown in Alabama's 7-3 victory over Auburn in 1967?

If you think you can't live another moment without the answers, click on the graphic below where you will find even more UA Football trivia.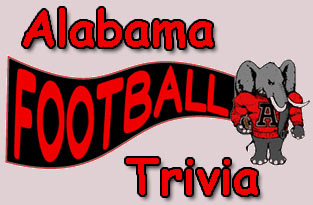 "YEA ALABAMA" FIGHT SONG
Let the Swanee Tiger scratch,
Let the Yellow Jacket sting,
Let the Georgia Bulldog bite,
Alabama still is right!
And whether win or lose we smile,
For that's Bama's fighting style:
You're Dixie's football pride,
Crimson Tide!
A-L-A-B-A-M-A




---
Last but not least,
some famous Alabamians...
Boxer Joe Louis was born in Lexington in 1914. He died in 1981.

Baseball player Henry Louis (Hank) Aaron was born in Mobile 1934.

Helen Adams Keller was born on 27 June 1880 in Tuscumbia, in Northwest Alabama.

Lookout Mountain, Alabama produced the most popular band in country music history.....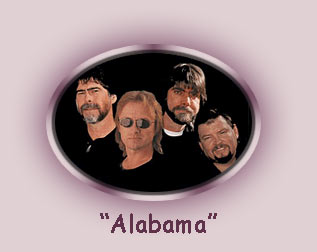 ...and, from Birmingham, Alabama's newest celebrity,
***The Velvet Teddy Bear***
American Idol winner, Ruben Studdard!
It's Friday so let's have some fun with this. Please join in with your favorite regional recipes, Alabama travel memories, state facts or trivia, or your favorite Alabama song.



I'll start....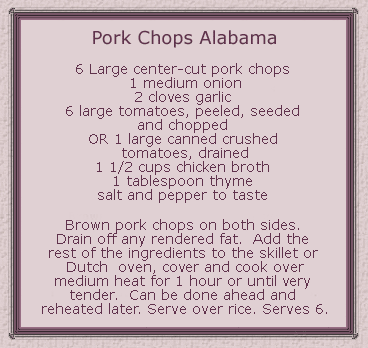 A Finest Salute to our
FRiends from the
great state of Alabama!