---
To: ovrtaxt
Please add me to your ping list.
You're added, and welcome to the list.
Like others here, I'm from FL and warm blooded. I dig the FSP, but I'm kind of waiting for Castro to keel over and invade Cuba with the pissed off group of liberty lovers in Miami.
As a 10-year-old kid and son of a Caltex/Texaco refinery process engineer, my parents thought it would be a swell *learning experience* if I were to accompany him to his new three-year assignment at the Caltex Santa Clara refinery. Neither his position nor the Batista government lasted quite that long, and I did get quite an education, indeed, including firsthand observations of Marine small-unit tactics, my first experience of being shot toward if not quite directly at as the intended recipient, my first brush with the sudden death of another from gunfire, and a lexicon of several Cubano Spanish-language phrases not generrally taught in school courses.
We got shipped off to Miami before Fidel's New Year's Day victory parades, so I have some memories of that town that are not all that pleasant; I always liked Ft Lauderdale and Gainesville better in the south, Jax up north.
Neither do I make it a habit of celebrating the death of another; but when Fidel goes, I'll be breaking out the rum and cigars, if only figuratively, and putting my old Celia Cruz tapes on to dance to. Azucar!
And if I can make the trip from the Free State to Calle Ocho and thence to a Havana that's at least a little more free than previously, that too would be a happy time. There'll be at least as much work for the Cubanos who have to dismantle the machinery of Fidel's human-grinding regime as for the porcupines in our new home, but I hope we can offer at least some example of methodology and perhaps some other more real support to them in their efforts; may they go with God.
-archy-/-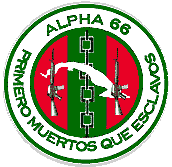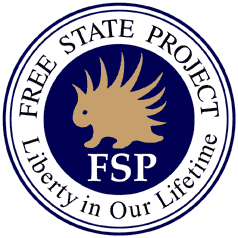 47
posted on
09/09/2003 8:49:45 AM PDT
by
archy
(Keep in mind that the milk of human kindness comes from a beast that is both cannibal and a vampire.)
---
To: archy
Cool story. I'm actually from Tampa, and I know a couple of Cubans here who have been threatened and persecuted for their Christian witness under Castro. Can't wait for things to change down there. The economy is going to be HUGE. And hopefully there will be enough reactionary sentiment to propel something of a 'free state' in the aftermath of the collapse.

62
posted on
09/09/2003 5:18:11 PM PDT
by
ovrtaxt
( http://www.fairtax.org ** God may not be a Republican, but Satan is definitely a Democrat!)
---
FreeRepublic.com is powered by software copyright 2000-2008 John Robinson