---
To: SJackson; yonif; rdb3; Simcha7; American in Israel; spectacularbid2003; Binyamin; Taiwan Bocks; ...
A Baptist preacher with guts. Our senior Pastoral staff is a little more low key, but effective nonetheless in standing up for the truth.
If you'd like to be on or off this
Christian Supporters of Israel
ping list,
please FR mail me. ~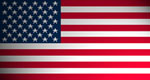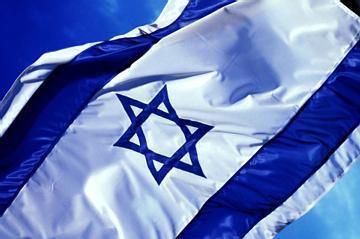 Letter To The President In Support Of Israel ~
'Final Solution,' Phase 2 ~
3
posted on
10/08/2003 4:54:30 PM PDT
by
Salem
(FREE REPUBLIC - Fighting to win within the Arena of the War of Ideas! So get in the fight!)
---
To: Salem
Actually I think the loss of morality that is a symptom of America abandoning its roots in God is the number 1 danger to America. The lack of morality is why the dogs are at the door, A moral America is far to strong and the Moslems know it. Islam is based on immorality and calling it holy, and can not hold a candle to real morality. It is the darkness in most Americans minds that allow the thief to steal in the shadows.

32
posted on
10/08/2003 11:01:59 PM PDT
by
American in Israel
(A wise man's heart directs him to the right, but the foolish mans heart directs him toward the left.)
---
To: Salem
The entire West ( dare I say "the civilized World?" ) is locked in a fight to the death with militant Islam.
There will be no second-place winner, no "third way" solution-- it is March or Die time, folks.
It is Us versus an eighth-century "culture" of plunder, forced religious "conversions," and the mistreatment of women.
The sooner we face up to this fact realistically and quit dancing around PC talking-point nonsense about diversity and tolerance, the better off we'll all be.
We did not pick this fight- which really has roots in Jimmy Carter's appeasement in 1979 of militants- but we had damned well better see it for what it is, and be prepared to face it and finish it.
I'll put it in raw, personal terms-- I don't want Sharia law visited upon my women, and I don't want a goat-roper "culture" infesting my land.
I don't want their vile, nasty, loathsome weapons of mass destruction loosed upon my fair country, either.
They picked the fight, and now it is up to us to finish it- balls to the wall, hammer and anvil, fire and blood and iron... freedom is never, ever free, and the coin you pay it in is men's lives and tears and blood.
What we saw during Gulf War I was our military doctrine ( high tech ) versus Soviet doctrine ( throw a lot of low tech iron at the problem )-- and we all know how that turned out.
What we have just seen in the 3-Week War is Information-Tech,
( What some are calling it Hyperwarfare... )
or 21st Century warfare versus 20th Century...
What I would suggest, and call your attention to, is the fact that we, and Israel, are capable of waging 21st Century warfare, and the entire Arab world is not.
Proven fact, by recent events.
One more thing- this will be a war where we are all called to be warriors- so I suggest to you that the time has come to get hard, and stay hard... it really is the time for fire and blood and Iron...

34
posted on
10/09/2003 12:25:37 AM PDT
by
backhoe
(Sure, It's a Religion of Peace-- that'll kill you to prove it...)
---
To: Salem
This is awesome and about time. I hope more do the same. Islam is evil and everyone's biggest threat whether they know it or not. Islam is death.

---
FreeRepublic.com is powered by software copyright 2000-2008 John Robinson