---
[Canada] SIX ORTHODOX [Anglican] CLERGY LEAVE DIOCESE OF NEW WESTMINSTER
Virtuosity ^ | 4 April 2004 | David Virtue


Posted on 04/04/2004 8:25:05 PM PDT by ahadams2

SIX ORTHODOX CLERGY LEAVE DIOCESE OF NEW WESTMINSTER

Special Report

By David W. Virtue

Five orthodox priests and a deacon in the Diocese of New Westminster resigned from the Diocese late last week over Bishop Michael Ingham's approval of same-sex unions and his support of the consecration of gay American Episcopal bishop V. Gene Robinson.

Yesterday the five parish priests woke up and got on with their collective ministry despite the fact that the revisionist bishop now regards the priests as having left his diocese and the Anglican Church of Canada and says their properties belong to the diocese.

The priests involved are the Rev. Barclay Mayo, rector of St. Andrews, Pender Harbour, the Rev. Silas Ng, rector of the Church of Emmanuel, Richmond, the Rev. Ed Hird, rector of St. Simon's, North Vancouver, and the Rev. Paul Carter, a priest on leave from the diocese.

Four of the priests stated in letters to Bishop Ingham that they have left the Anglican Church of Canada, and now consider themselves missionaries in North America under the ecclesiastical authority of the Archbishop of Rwanda, Emmanuel Kolini.

"We have not joined the Anglican Mission in America, despite what Ingham has written," said spokesperson Paul Carter. "We have formed the Anglican Communion in Canada (ACiC)," said Carter.

"We have accepted the offer from the Primates of the Provinces of Congo, Central Africa, Rwanda and South East Asia of temporary Adequate Episcopal Oversight made available to the clergy and congregations of New Westminster, and to other Canadian clergy and congregations who seek such covering," said Carter. This included temporary Adequate Episcopal Oversight, as contemplated by the Primates Meeting of October 2003 offered in consultation with the Primates and the Archbishop of Canterbury.

"Our administrative head is missionary Bishop T. J. Johnson of the Diocese of Rwanda who is also a bishop with the Anglican Mission in America," Said Carter.

The bishop no longer considers the priests in good standing, but the wardens and the vast majority of the parishioners are solidly behind their priests, Virtuosity was told by phone late last night.

In a letter to the Bishop the Rev. Ed Hird said, "I am writing to inform you that I have accepted the offer of Temporary Adequate Episcopal Oversight from the Primates of SE Asia; Congo; Rwanda; Central Africa and Kenya. I am now canonically resident in the Province of Rwanda. The Primates have invited Bishop TJ Johnston from Little Rock Arkansas to act on their behalf as my Bishop. I have now come under his authority."

"As I have left the Anglican Church of Canada (ACC) terminating all my benefits, I would be most grateful if you could instruct your Diocesan Officers to close my file and return any documents to the address above."

Hird then blasted the bishop saying, "your leadership and the decisions and actions of the Synod of the Diocese of New Westminster in relation to the issue of the blessing of same-sex unions, coupled with your own open support of and participation in the Consecration of a practising homosexual for the office of Bishop in the Anglican Communion, have regrettably brought the congregation of the Anglican Parish of St. Simon's Deep Cove to the place where a very difficult decision has become necessary."

Bishop Ingham said that the parishes served by three of the priests remain parishes of the Anglican Church in the Lower Mainland, and those parishioners who wish to remain Anglicans in the Canadian Church will be provided with pastoral care, he said in an official diocesan statement.

"While a parting of the ways is always sad, I am glad that they have finally clarified the situation and made it clear they are leaving the Anglican Church of Canada of their own volition," said the bishop.

"I have been trying unsuccessfully to obtain clarification for the last two years," he added.

The orthodox rectors maintain that the Bishop and Diocesan leadership have willfully and unrepentantly disobeyed Article 1 of the Constitution of the Synod of the Diocese of New Westminster, in that they no longer hold and maintain the Doctrine of Christ as the Lord has commanded and the Anglican Church has received them, and have changed, without the authority or approval of the Anglican Church of Canada and the formularies of the church."

"Bishop Michael Ingham has not guarded the faith of the church, and has therefore set aside his ordination and consecration vows," said Carter.

The four parishes have hired the lawyer who won the Trinity Western University case involving the accreditation of their four year teachers.

END

A Response to the Canadian Task Force by the churches of the ACIC.

Four decades of incremental erosion of Christian faith and morals in the Anglican Church of Canada (ACC) and the Episcopal Church in USA (ECUSA) became evident in 2003 with the consecration to the episcopate of a non-celibate homosexual in New Hampshire and the approval of same-sex blessings (SSB) in New Westminster. An emergency meeting of the Primates called by the Archbishop of Canterbury to deal with this crisis issued a statement requiring the ACC and ECUSA, in consultation with the Archbishop of Canterbury and the Primates, to provide for adequate alternative episcopal oversight (AEO) for dissenting minorites unable to accept this innovation.

A request by the churches of the Anglican Communion in New Westminster to the Primate of Canada to permit immediate temporary AEO pending the outcome of the Eames Commission was ignored by Archbishop Peers. The Archbishop of Canterbury acknowledged the appeal but has not intervened.

The following is a critique by members of the Anglican Communion in Canada (ACiC) of the report of the Canadian Primate's Task Force for the House of Bishops of the Anglican Church of Canada concerning Adequate/Alternative Episcopal Oversight for Dissenting Minorities, published on 3rd March 2004. Numbers in brackets refer to points in the report.

The Report Legitimizes Local Option for False Teaching and Practice (6.1). This is an unacceptable way for a Province to move forward theologically. The Book of Judges is critical of the situation where "everyone did what was right in his own eyes". To abrogate responsibility as a National Synod to the level of Diocesan synods is a misuse of the principle of subsidiarity. Bp M Ingham's unilateral action in approving the blessing of same-sex unions is given legitimacy.

Conservatives are expected to stay in communion, albeit in a form of parallel jurisdiction with a Bishop who has violated the Lambeth Quadrilateral. This is an attempt to add sticking plaster to the wounds created by decades of liberal theology. Parallel jurisdiction is unacceptable as it authorizes what scripture regards as sinful. Replacement jurisdiction is the only way forward. The Report falsely assumes that this is an issue over which Christians can agree to disagree and that the unity of the Church is more important than truth.

There is no hint of discipline by the ACC of Bp M Ingham or his wayward Synod.

The Report acknowledges a breach in Communion but sees this as something time can heal.

(4.1). AEO receives only grudging acceptance and is seen as a last resort to prevent schism. The majority of those consulted "believe that AEO must be interim in nature" Is this what the Primates envisaged in London?

(4.2). "AEO must be temporary in nature since to institutionalize it would de facto institutionalize schism". If provision is only to be temporary, how does this honour those of us who see this issue as one which is, in the words of (5.3), "so serious that it can place one's salvation in jeopardy"? It is assumed that over the next six years orthodox parishes will get used to the new reality and cease their protest.

(5.5). The Report acknowledges that the division is so strong that "healing and reconciliation can be served best by the implementation of AEO." There is no recognition that reconciliation is contingent on repentance. Having acknowledged that for conservative Christians this is a salvation issue the report assumes it can be overcome and unity maintained despite permitting SSB's. There is no admission that the minority position in Canada is the official position of the Anglican Communion, nor that the approval of Local Option in Canada would lead to a breach in communion with the majority of Anglicans world-wide.

Another assumption is that the Canadian conservative Bishops will remain in a collegial relationship with revisionist Bishops without addressing the biblical understanding of koinonia or how to proceed while Bishops are in broken communion with one another over this issue.

The Report Offers 3 Models of AEO

Model 1 assumes that General Synod approves local option at diocesan level. Model 2 assumes New Westminster continues with local option regardless of General Synod rejecting it. (6.1). "The task Force sees the way forward in the voluntary agreement of the bishops to some temporary ceding of jurisdiction. All of the models are premised on this "generosity of spirit. Is it enough for conservative clergy and congregations that the agreement is both voluntary and temporary when the process to date has not been characterized by generosity of spirit? We are not convinced that this is what was in the minds of the Primates when they met in London in October 2003.

(6.4.1 & 6.5.3) These paragraphs make it clear that under Model 3, which it acknowledges is not AEO, the Diocesan Bishop may make "informal arrangements with a retired bishop or a bishop of an adjacent diocese to care for the needs of dissenting or distressed parishes". The danger with this model is that it allows a Revisionist Diocesan Bishop to control the process. This is not what the Primates envisaged and is similar to the ECUSA proposal of Supplemental Pastoral Care.

Power is consolidated in the hands of Revisionist Metropolitans.

(6.2.1 ) Dissenting and distressed parishes are to be placed in Trust by the Diocesan Bishop and delivered into the hands of a Metropolitan. This is a worrying trend and new to Canada: that the Metropolitans are accruing power to themselves. We see this as a denial of the clear intent of the Primates from October 2003. AEO Bishops are nominated by the Metropolitans. The parishes have no say in the appointment of their bishop. The AEO bishop is designated as Episcopal Assistant to the Metropolitan This is to be done regardless of the theological position of the Metropolitan at large and his or her stand on the blessing of same-sex unions (SSU's). Dissident parishes could find themselves still inextricably linked to members of a hierarchy who accept the blessing of SSU's.

Orthodox Parishes must continue to contribute financially to Revisionist Dioceses.

(6.6.4) The AEO parishes' apportionment is payable to the AEO bishop's office. However, there is still a link with the liberal Diocesan Bishop in that an agreed amount of the parish apportionment finds its way back into the local diocesan coffers. AEO parishes sacrifice their vote as to how that money is to be spent. This is taxation without representation.

(6.6.5). Some of these funds will continue to finance the Provincial and General Synods. It is unconscionable for orthodox parishes to have to finance heretical institutions.

(6.6.9). Property and buildings remain held in trust by the liberal Diocese on a nominal rent. AEO parishes remain subject to the revisionist Diocese's canons and regulations (including property canons) unless an agreement can be reached as to the suspension of those canons and regulations. True AEO should provide for the AEO parishes to be subject to the canons of the AEO bishop's Diocese, not those of the bishop with whom they are no longer in communion. There seems to be a strong attempt by the Bishops to keep their power base and not to see parochial or Diocesan boundaries transgressed.

Orthodox Parishes Remain Vulnerable

The actual nature of AEO with jurisdiction is never really explained. eg. Can they appoint new conservative priests to parishes without consulting the Diocesan? Under whose license? Can they ordain conservatives from Regent and Wycliffe without the insistence on attendance at a liberal college as well, as is required in the Diocese of New Westminster at the moment There is no provision for the selection, mentoring, formation and ordination of new clergy. Without this, orthodox clergy will be eliminated by attrition. That which is not explained in detail is open to Revisionist interpretation and the spirit of AEO from the Primates meeting of 'adequate to the dissenting parish' will be lost.

(6.2.2) "The appointment of an AEO bishop must be temporary, we suggest that the appointment be for a six month term, renewable but not exceeding six years, with a review every two years". Every six months a conservative parish must vote by an unprecedented majority of 80% of those present at a meeting (see 6.6.3) to accept AEO. There is no continuity of care in this arrangement. Presumably, only a simple majority is required for a parish to perform SSB's.

(6.6.7) The Diocese would be able to have a representative for every 5 parishes on the AEO Council. This would inevitably stifle the openness of AEO Council meetings as presumably a report of the proceedings would go directly to the Revisionist Diocesan.

The Great Commission is Violated.

(6.5.1) While receiving AEO a parish agrees not to Church Plant. This means that for six years, and possibly thereafter, unless revisited by the HOB, no Church Planting can be undertaken by orthodox parishes. How can a conservative parish agree to this and yet remain true to Matthew 28? The local church is the basic unit of ministry. Only by planting new churches will the Church at large, and the Anglican expression of this, be able to reach an unchurched generation with the gospel.

Conclusion

We understand temporary adequate alternative episcopal oversight to mean: "temporary" is as long as necessary. (i.e. until either the Diocese of New Westminster and the ACC repent OR are evicted from the Anglican Communion, accompanied by the establishment of a Replacement Jurisdiction.) "adequate" is to be defined by those receiving it. "alternative" entails no juridical or institutional connection with apostate bishops. Episcopal oversight requires full jurisdiction.

The offer from the International Primates meets these criteria. The Task Force report does not. It is for these reasons that members of the ACiC thank God for the provision of Temporary Adequate Episcopal Oversight (TAEO) that has allowed them to leave the ACC while remaining connected with the vast majority of Anglicans throughout the world. We ask for TAEO to be made permanent as soon as is it is evident that the ACC has no intention of re-affirming the historical Christian Faith.

END

---
TOPICS: Activism; Apologetics; Current Events; Mainline Protestant; Ministry/Outreach; Moral Issues; Religion & Culture; Theology
KEYWORDS: acinw; anglican; apostasy; bishop; can; communion; conservative; heresy; homosexual; response

And directly related to the above:

------------------------------------------

Diocese of New Westminster gives cool reception to task force report

Diocesan News

The report of a Canadian House of Bishop's task force that recommended a form of "flying bishops" for Anglicans opposed to blessing same sex unions received a cool reception at Diocesan Council last month. "It seems as if they are recommending an alternate church," said Archdeacon David Retter of St. James, Vancouver.

The "Report of The Primate's Task Force On Adequate/Alternative Episcopal Oversight for Dissenting Minorities" proposed that a parish that opposes the blessing of same sex unions can ask for and be assigned an alternate bishop if it votes to do so by a margin of 80 per cent. The task force envisions that the arrangement would be a temporary measure, lasting no more than six years.

Unlike the selection of an Episcopal Visitor, a bishop chosen to give pastoral care to dissenting parishes in the Diocese of New Westminster, the diocesan bishop would have no say in the selection of the alternative bishop. He or she would be appointed by one of the five Archbishops - either a provincial Metropolitan or the Primate (head) of the national church.

New Westminster Bishop Michael Ingham told the council that the task force report needs serious and prayerful consideration. It will come before the House of Bishops' meeting April 15 to 18, and could go on in the same form or amended to the national church's General Synod at the end of May.

The task force recommended that the plan for alternative bishops would apply to the whole Anglican Church of Canada if the General Synod endorses giving dioceses the option of instituting same sex blessings. If such a motion fails, then they recommended that the plan only apply to the Diocese of New Westminster. (The diocese would have to agree to it.)

"It seems to raise a great many questions which are not worked out," said Bishop Ingham. "We have to ask how the temporary partition of dioceses along theological lines is going to contribute to unity." He said that there would be a danger that such "segregation" would in fact become permanent, and serve as a template for future disputes that split Anglicans.

The report calls for the "voluntary ceding of jurisdiction" by diocesan bishops. "That goes much further than the so-called flying bishops in England," said the bishop.

A form of alternative episcopal oversight was set up in the Church of England in 1993 to facilitate ministry to the approximately 300 parishes (out of 10,000) opposed to the ordination of women. The AEO scheme was labelled "flying bishops" because the alternative bishops flew about the country ministering to the parishes in their charge.

Bishop Ingham said that in England diocesan bishops never gave up jurisdiction. "Flying bishops" were invited into dioceses.

Diocesan Chancellor George Cadman told the council that he was not sure that bishops could indeed legally and canonically give up jurisdiction. "The report does speak of voluntary steps being taken. Voluntary may be nice, but it may not be possible." Cadman said he intends to consult with chancellors across the country on the issue. (Chancellors are the chief legal officers of each diocese, and of the national church.)

Two members of council suggested that the task force report appeared one-sided in that alternative episcopal oversight was proposed only when there were objections to the blessing of same sex unions. Alternate bishops were not proposed for liberal parishes that favour blessing gay and lesbian couples that are located in conservative dioceses. Archdeacon Andrew Pike of St. Anne's, Richmond, said that the terms of reference for the task force asked them to look into measures to provide adequate oversight for all "dissenting minorities."

"The commission choose to look at only one issue," said Pike. "It appears that if you are a liberal diocese you have to protect the conservatives, but if you are a conservative diocese you don't have to protect the liberals," said the Rev. Paula Porter Leggett of St. Faith's, Vancouver.

Bishop Ingham said that the House of Bishops could accept, reject, or change the task force's report. The same holds true for the General Synod. He said that the council and possibly the Diocesan Synod in mid May will want to take a close look at the decisions being made on the national level, and decide how to then proceed.

END

---
To: ahadams2; Eala; Grampa Dave; AnAmericanMother; N. Theknow; Ray'sBeth; hellinahandcart; Darlin'; ...
Ping.

2
posted on
04/04/2004 8:25:55 PM PDT
by
ahadams2
(Anglican Freeper Resource Page: http://eala.freeservers.com/anglican/)
---
To: All
KEEP AMERICA FREE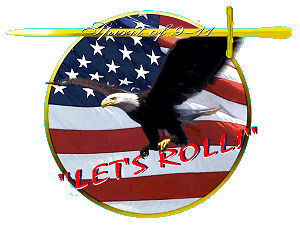 DONATE TODAY
SUPPORT FREE REPUBLIC
Donate Here By Secure Server
Or mail checks to
FreeRepublic , LLC
PO BOX 9771
FRESNO, CA 93794


or you can use
PayPal at Jimrob@psnw.com

Become A Monthly Donor
STOP BY AND BUMP THE FUNDRAISER THREAD
---
To: ahadams2
These folks are to be commended for their courage. They and all conservatives withing the greater Anglican communion are in my prayers.

4
posted on
04/05/2004 8:47:58 AM PDT
by
AZhardliner
((PCA) pastor)
---
FreeRepublic.com is powered by software copyright 2000-2008 John Robinson