---
To: american colleen; Lady In Blue; Salvation; narses; SMEDLEYBUTLER; redhead; Notwithstanding; ...
A true work of art requires time ... lots of time. Perhaps that is why some Cardinals prefer the boxy cement cubes which provide immediate gratification.
This is an astounding work! I have posted several links to the chief architect and contributing artists. Take your time visiting these ... there is so much to imbibe.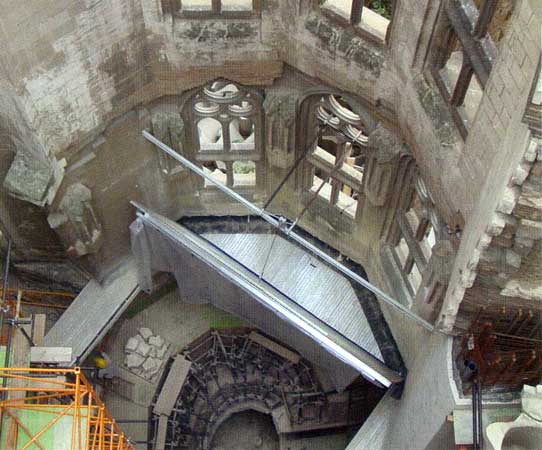 Crypt
Sagrada Familia (status as of December 2003).

PASSION FACADE
4
posted on
06/05/2005 2:18:32 PM PDT
by
NYer
("Love without truth is blind; Truth without love is empty." - Pope Benedict XVI)
---
To: NYer
I have the most vivid memories of being Catholic and in Barcelona in an earlier part of my life. I recall standing in Sagrada Familia and weeping for the unfinished Catholic masterpiece and the great emotion that filled me when I would look up and see the words
Sanctus Sanctus Sanctus
on the towers. A very fertile time for me as a Catholic soldier of Jesus Christ.
...we're marching for Christ our King...

11
posted on
06/05/2005 7:22:24 PM PDT
by
Siobhan
("Whenever you come to save Rome, make all the noise you want." -- Pius XII)
---
FreeRepublic.com is powered by software copyright 2000-2008 John Robinson