---
The Joyful Mysteries
Meditations are taken from Fr. John Zuhlsdorf's Patristic Rosary Project.
I apologize for my erratic posting during the past week. Family demands took precedence over any free time. I hope that you enjoy this week's meditations. Fr. Z's project has been an education.

---
To: All
The First Joyful Mystery: The Annunciation of Gabriel to the Virgin Mary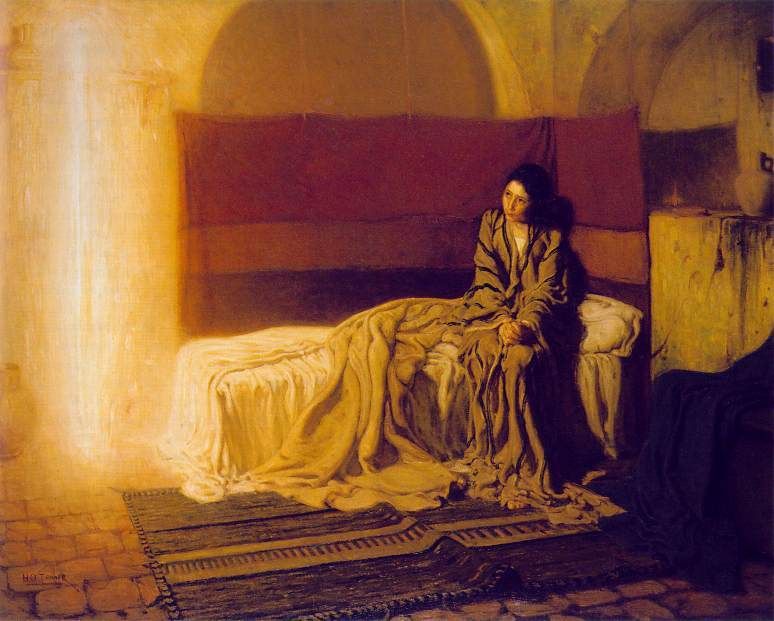 Commenting on Luke 1:26-38, the announcement of Jesus' birth, St. Ambrose of Milan (+397) makes a connection between Mary and the Church. :

And, therefore, the Evangelist, who had undertaken to prove the incorrupt mystery of the incarnation, thought it fruitless to pursue evidence of Mary's virginity, lest he be seen as a defender of the Virgin rather than an advocate of the mystery. Surely, when he taught that Joseph was righteous, he adequately declared that he could not violate the temple of the Holy Spirit, the mother of the Lord, the womb of the mystery. We have learned the lineage of the Truth. We have learned its counsel. Let us learn its mystery. Fittingly is she epsoused, but virgin, because she prefigues the Church which is undefiled (cf. Eph 5:27) yet wed. A virgin conceived us of the Spirit, a Virgin brings us forth without travail. And thus perhaps Mary, wed to one, was filled by Another, because also the separate Churches are indeed filled by the Spirit and by grace and yet are joined to the appearance of a temporal Priest. [Exposition of the Gospel of Luke 2.6-7]
Read more
---
To: Carolina
Meditations are taken from Fr. John Zuhlsdorf's Patristic Rosary Project.
Wonderful! Thank you for the link.

---
FreeRepublic.com is powered by software copyright 2000-2008 John Robinson